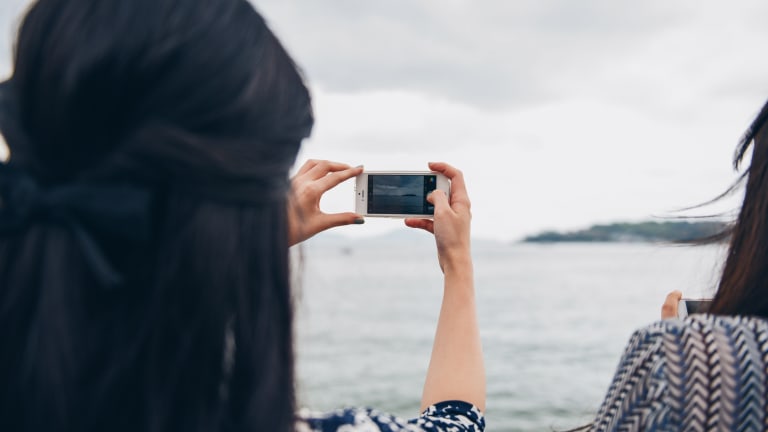 Curating Meaning in Our Online Lives
Navigating the Internet to find the stuff you actually want
Author Ray Bradbury has observed that, "Ours is a culture and a time immensely rich in trash as it is in treasures." Sifting through online trash to find those treasure-worthy corners of the Internet can be exhausting. There are tools to streamline processing information, but there's a wider issue at stake: how do we curate meaning in our online lives?
Below are some technical tools for sorting the purposeful content from empty distractions, as well as some suggestions of ways to find more places of connection.
For surfing
My RSS reader is my favorite corner of the Internet. While I subscribe to hundreds of feeds (possibly at least 40 percent of them are dessert blogs), most of them update very infrequently. Having a reader keeps them all in one place and prevents addictive laps on the Internet to check my favorite sites.
I have a "spring cleaning" of my RSS reader—checking in to see if I'm really getting the information I need from the site. For example, I wanted to know more about the environment and sustainability, but the blogs I subscribed to, while they shared solid science, left me feeling anxious and powerless. I've since replaced it with an RSS feed on the Scientific American blogs of Dr. Kate Marvel, whose poetic essays on climate change remind me to cherish the earth we have right now. Erin Boyle of Reading My Tea Leaves also inspires action and small moments of beauty that are also eco-friendly like beautiful botanical ice lanterns or repairing well-loved boots.
RSS readers abound: try feedly or feeder.co.
For travel
A new favorite travel hack, Google Maps recently released new features that suggest places you should visit based on what locations you've already favorited. This allows users to tag their favorite tea shops, bookshops, cafes, and museums anywhere in the world, and Google will automatically suggest one down the street in a new city that fits the same profile. Google Maps also allows you to record places you want to go in the future. By storing travel and restaurant recommendations in Google Maps, a customized travel map is at your fingertips when you land in a new city. As a bonus, the maps are downloadable, so you can still use them offline if you're traveling internationally.
For work
A careful cultivation of Twitter feeds can create a real sense of online camaraderie. My feed is full of coders who have the same daily frustrations I do, as well as a similar sense of humor. A group of women statisticians started a group of women coders in the R programming language called R Ladies—there are local chapters worldwide, and the exchanges are full of handy tips. (The R Cat Ladies thread is a delight for cute cat photos and the occasional crochet pattern.)
But Twitter isn't just for techies. Whatever your field, following professional organizations can keep you up to date with new opportunities. To take your Twitter organization to the next level, try organizing Twitter lists or installing Hootsuite to filter threads by categories.
For support
Meeting IRL friends on a message board isn't just a relic of the 90s. Private Facebook groups can be a tremendous resource for personal support and virtual sisterhood. Nicole Gulotta hosts the private Facebook group called "Wild Words," where writers share their hopes and fears in a recurring session called "Tea and Honesty." On a more personal level, a friend of mine found solace in a hive of like-minded women in a NaProTechnology infertility group. After benefiting from that group's advice and support, when my friend did become pregnant and had her baby, she was able to join a group for mamas with babies around the same age who all share advice and sympathy during late nights with their babes. These groups are not visible on your public page, but can offer rich resources of online community.
For civic life
As the Internet and public discourse become increasingly siloed, it's difficult and possibly exhausting to seek out information from people who live a different walk of life. Part of curating meaning online entails deliberately seek out information repositories that expose you to a cross section of ideas. For instance, a local city council woman in my town set up a blog called Act Locally Waco that features guest writers from across the community. Reading it often exposes me to issues that I care about but wouldn't necessarily have on my daily radar. Ask around and see how your neighbors stay in touch online.
For inspiration
For those looking to expand their crafty horizons, consider joining a link round up. Karen Templar of the Fringe Association hosted an online roundup during Slow Fashion October focused on mending existing clothes that need a little care. The extra online support provided the motivation I needed to hunt down a replacement button for a well-loved flannel shirt. In the kitchen, Marisa McClellan of Food in Jars hosts monthly roundups focused on different aspects of preserving food. I've learned so much about fermenting from following along with the community experiments there. If you're looking to acquire new skills or swap creative ideas, search Instagram or your list of blogs to join a roundup of idea exchanges.
Navigating the deluge of information online can create either negative, anxiety-inducing spirals or repositories of useful advice and real community. With a few technical tools and a moment of reflection about what we're really searching for online, we can use the Internet more constructively to enhance our offline lives.