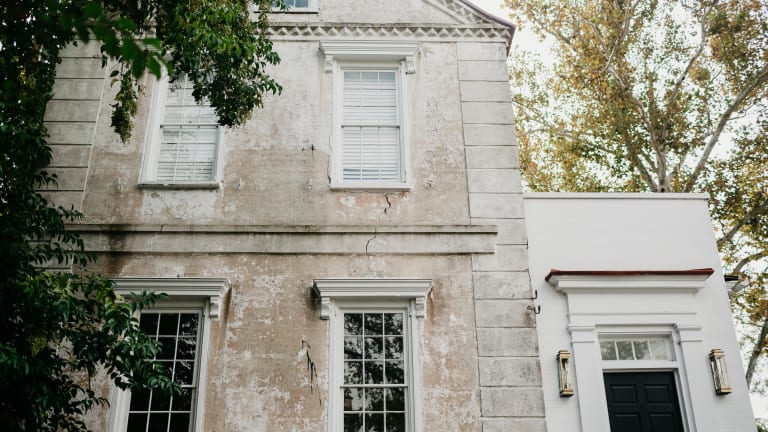 Housewarming Gifts Under $25
Welcome them home without breaking the bank.
Whether it's that first post-college apartment, a starter home, or a big house with room for the kids to roam, a new home is a milestone worth celebrating. Of course, it's thrilling when we're the ones feathering a new nest, but it's also exciting when the new home belongs to a friend. Giving a housewarming gift is a thoughtful way to congratulate that friend and celebrate with her, whether she has a housewarming party or not.
Coming up with the right gift can be a challenge, but it's important to keep in mind that housewarming gifts needn't be extravagant. Even The Emily Post Institute, a longstanding authority on etiquette, acknowledges that the gift can be simple. Here are some practical, fun, and budget-friendly ways to celebrate when your friend moves to a new home.
Basket of Symbolic Items
This gift basket blends sentiment and practicality by giving everyday staples a symbolic twist. While there are some variations on the items and the meanings behind them, the overall idea goes something like this:
Bread: May you never go hungry
Candle: May you always have light
Salt: May life be full of flavor and spice
Sugar or honey: May life be sweet
Rice: May love multiply in your home
Wine: May you have joy and prosperity (Or, may you never thirst)
Plants: May the home be full of life
Choose the objects that best suit your friend and your budget, and arrange them tastefully in a basket. You can keep costs down by purchasing a basket from the dollar store or a discount store like Ross. Attach a small label to each item, or include the meanings on a card or pretty piece of paper.
You can also put your own spin on the objects. When I made one of these baskets, I used a box of pumpkin bread mix instead of a loaf of bread. And since my friend has three young kids, I included miniature M&Ms, playing on their small size with a wish for them to enjoy lots of special little moments.
To lower the price point to $5-$10: Skip the basket and choose just one item. Get a nice loaf of bread from a local bakery, or pick out a scented candle in a jar.
Purely Practical Gift Tower
Help your friend stock her home with the essentials by making a gift tower out of basic household supplies. Use rolls of paper towels or toilet paper as the foundation, arranging them like the tiers of a cake. Then, attach cleaning supplies to the outside by tying them in place with a ribbon. You can keep it simple with just a few items, or make it more extravagant if you have a bigger budget. If you like the idea of giving cleaning supplies but don't want to make a tower, you could arrange the items in a plastic bucket.
To lower the price point to $5-$10: Choose one household essential, but have a little fun with it. Buy a nice hand soap from somewhere like Bath and Body Works, or give a cute set of dish towels and some dish soap. Or, pick out a novelty item with a purpose, like a cute sink strainer.
DIY Coasters
If you're the crafty type, make some coasters to help protect the furniture that fills your friend's new home. Here are a few ideas:
The prices of these vary, depending on what supplies you have on-hand, but most of them could be done for less than $10 a set.
Home-themed Christmas Ornament
Help your friend commemorate her move and deck her new halls with a home-themed Christmas ornament. Etsy has an abundance of new-home ornaments to choose from, including wooden keys, metal keys, rustic round ornaments, simple festive ornaments, front doors, and even some for new apartments. Since this gift can be mailed easily, it's also good for out-of-town friends with whom you want to celebrate.
To lower the price point to $5-$10: Depending on the time of year and where you shop, you may be able to find a basic new home ornament for less than $10. If you're feeling crafty, you could also make one. You can make a cute map ornament using a mason jar lid and a printed-out map of the new neighborhood. If your friend is moving to another state, bid them farewell and warm their new home with a state-shaped ornament made of felt. You could also take a stroll through your local craft store and see what inspires you and what's on sale; for instance, you can find small decorative keys for just a few dollars.
Stay-in-Touch Kit
This gift doubles as a going away present. Gather stationery, pens, and a sheet of stamps, and place them in a decorative box or basket.
To lower the price point to $5-$10: Keep it simple with a pack of pretty notecards. Or, order your friend some custom return address labels featuring her new address. At Walgreens, for example, you can order a set of 36 address labels for $7.99.
Remember, whatever you give, you don't have to impress anyone. Housewarming gifts don't have to be expensive to be meaningful. Whether your friend is moving across town or across state lines, she'll likely simply be touched by the way you're celebrating this milestone with her.