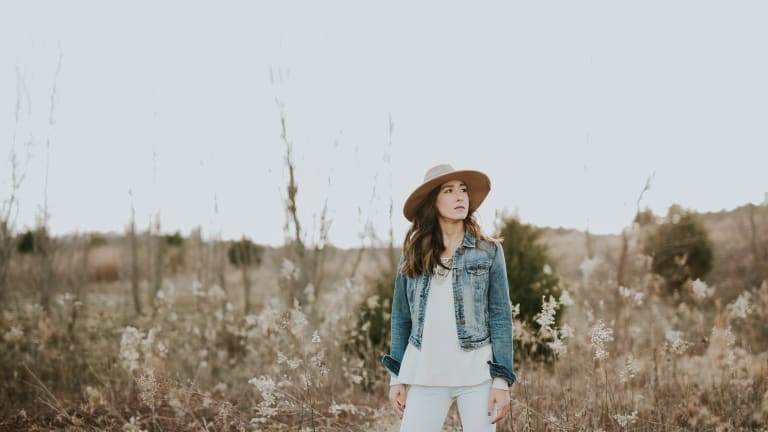 How to Upgrade Your Wardrobe (Slowly but Surely)
Elevating your wardrobe with an almost-effortless touch
Everyone's style changes over time. Sometimes it changes out of professional necessity, such as a shift from school to the workforce, but often we've simply grown out of, or grown tired of, a set of clothes or "look" that we used to love wearing. You may feel that your clothes no longer reflect who you are, or that you want to look more put-together in your everyday life. Upgrading your style can make you feel more alert and ready for the professional challenges the day throws your way; it can also make you feel pretty, confident, and on top of things. Check out the tips below for an almost-effortless style upgrade.
01. Reflect on your wardrobe.
Start by reflecting on your current style. Do your clothes describe who you are now, or do they say something about you that you can't relate to anymore? Do they reflect new stories or beliefs about yourself? Make two lists of what you need in a wardrobe: one list should include clothing that is necessary for your lifestyle (e.g. slacks for work, fleece leggings for leisure, rain boots for spring, or cotton shorts for summer). The second list should describe your aesthetics—what you want those items to look like. (If you haven't already defined your personal style, first check out this 10-step guide.)
02. Assess the clothing and outfits that you actually wear.
Think about what you wear the most during a given week. You may even want to take selfies in the bathroom so you have a small gallery to scroll through.
Once you know what you're wearing regularly, you're able to ask yourself an essential question: what is one change you could make that would elevate your look right now? We're looking for the biggest return on investment here: the smallest change that will make the biggest difference.
Shoes, for example, often do a lot of work for an ensemble. The same jeans and tee can look casual with sneakers, polished with flats, and downright dressy with heels. Other ways to elevate your look include upgrading from tees to blouses, leggings to pants, or from plain items to patterned ones.
Here we can see the spectrum of looks achieved by just upgrading the shoes in each subsequent photo.
03. Buy new items gradually.
Once you choose what to focus on, remember that you are playing a long game. It can be expensive and impractical to upgrade all of one type of clothing at one time. Instead, consider how many blouses or pairs of shoes you think you will want or need. Buy one item now, and then look at your budget and calculate how you can space out the purchases—perhaps you can buy one each month, or put off your most significant purchase for a time when money will be less tight than usual. Even if you can afford to replace everything at once, hold yourself back. You are trying a new style that you think you want to wear—but you never really know until you try. Make sure that you space your purchases at least a couple of weeks apart so you can wear your new item a few times. You don't want to end up buying a bunch of clothes that you end up hating!
04. Integrate new items gradually.
You may feel uncomfortable and self-conscious if you try to go from, say, wearing blouses only on occasion to wearing them every day. Once you have one or a few of your new pieces, start by wearing, say, a blouse once a week. When you get used to that, increase it to two times a week, and so on, until you are comfortable wearing blouses five to seven days a week, every time you go to work, or whatever your final goal was.
Here's some blouse inspiration: these two tee-and-jeans combos are both cute and appropriate for the weekend. But maybe you're starting a business or going to a casual networking event and want to make your jeans look a little more professional.
You could elevate the jeans-and-flats look with a button-up shirt, instead of a basic tee.
05. Donate old items.
You've successfully integrated your upgraded items into your wardrobe—congratulations! Now you can sift through your closet and donate the old clothes that you have moved on from. Goodwill and Salvation Army take clothing donations, and remember that H&M and Madewell will both take raggedy items that cannot be worn again.
06. Reassess and consider another upgrade.
Maybe that one change is enough, or maybe you'd like to continue elevating and evolving your style. If that's the case, look for the next item to upgrade, and continue shifting your wardrobe little by little towards the impression you'd like to make.
You may also be past the point of needing to upgrade individual items. In that case, you can also pick one style principle to work on—such as adding accessories, playing with volume, or coordinating your shoes and your purse. Perhaps you are happy with your clothes and the way you mix and match them, but you want to add some fun or an extra pop of color. In this case, adding different types of statement earrings, for instance, could be a quick way to continue to elevate your everyday look.
Another technique some women use is coordinating their shoes with their bag. In the look below, Rachel Parsell paired fuchsia shoes with a fuchsia bag. She keeps the rest of her clothes understated to let the color of the bag and shoes pop.
Don't forget that the bag and shoes don't have to match exactly. In this example, blogger Sydne Summer has paired leopard print shoes with a brown bag.
As you continue upgrading your wardrobe, you can keep employing new strategies to elevate your look until you reach your desired level of professionalism or sophistication. Take the super-upgraded look below, by blogger Ellenor Kim, as an example. Her topper is a leather rather than denim jacket, and she has upgraded from sneakers to heels. Kim's patterned shoes and printed bag are color-coordinated. And she plays with volume by wearing a voluminous top with fitted pants. All these techniques and accessory upgrades make her look very chic, even though she is literally wearing a baggy tee and ripped jeans! That is some expert-level upgrading.