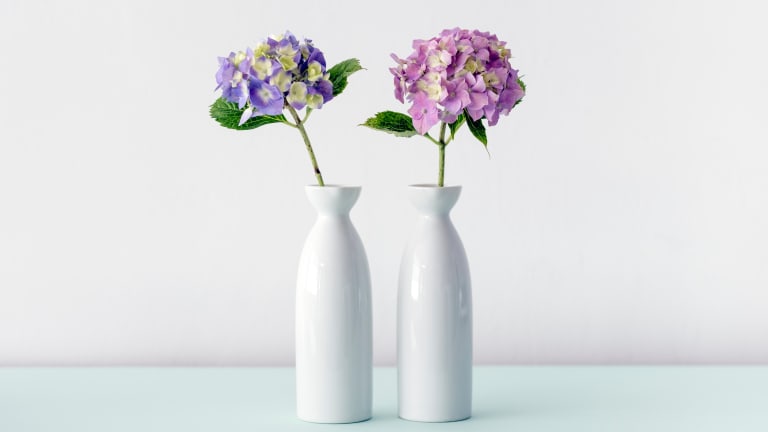 5 Fresh and Functional Changes to Bring Spring into Your Workspace
Bring spring inside your office, too.
By now, your wardrobe, leisure activities, and living spaces have probably gotten their spring makeovers. How about your workspace? Americans spend an average of eight hours a day on work, according to the U.S. Department of Labor in a 2018 news release. Like the flowers and the trees, your desk deserves its own seasonal shift.
It may seem frivolous to liven up your workspace for spring, but research shows a disorderly environment can negatively affect your professional performance. The Princeton Neuroscience Institute found that visual clutter has a negative impact on your ability to focus. It's hard enough as it is to keep your mind set on writing reports and preparing presentations when it's finally sunny outside. So why not bring spring inside?
Step into spring whenever you step into the office by making these five fresh and functional changes. Just make sure to keep it down when you find yourself whistling while you work.
01. Day Light
Science shows natural daylight is associated with higher alertness, mood, and cognitive performance. Couldn't we all use more of that? If your workspace doesn't get much natural light, invest in a lamp that mimics the brightness of daylight. For under $30, TaoTronics makes a chic round lamp you can set on the corner of your desk. You may not be at the beach, but this sure is a close second.
02. Nice and Tidy
Since disorder is a no-no wherever you plan to get down to business, spring is the perfect time to KonMari your way out of the mess that may have been on your desk since before the New Year. Clear the top of your workspace, leaving only frequently used items. No space to store random pens and binder clips? No worries. Clutter doesn't stand a chance against a pretty desk organizer.
03. The Scent of Success
Like a neat space, a sweet scent can take a space from so-so to so wonderful. Scientific American reports that smelling your favorite familiar scents can bring back associated memories that put you in a good mood or positive state of mind. Think of your ideal place to be when the weather is at its most glorious. Does it smell like ripe juicy berries, fragrant lavender fields, grass, flowers, or rain? You can explore the Candlefish Library by fragrance (i.e., green and natural, floral, water fresh) to find a perfect candle that fits the bill.
04. A Greener Cleaner
I hesitate to throw spring cleaning into the mix, but a 2002 study published in Indoor Air found office cleanliness can improve productivity. Thankfully, nowadays we have our pick of environmentally conscious cleaning supplies that can keep pesky germs, dust, and coffee mug rings at bay. Method Home, the Honest Company, Grove Collaborative, Seventh Generation, and Branch Basics can help you keep your workspace clean without harsh chemicals.
05. Plant Powered
Save some prime workspace real estate for a green friend. A 1989 study by NASA found plants can improve indoor air quality which ultimately has positive effects on cognitive performance. These indoor plants are a smart place to start if you're not the greatest gardener. If you have the room, invest in several new sprouts—the more the merrier. It is spring after all!