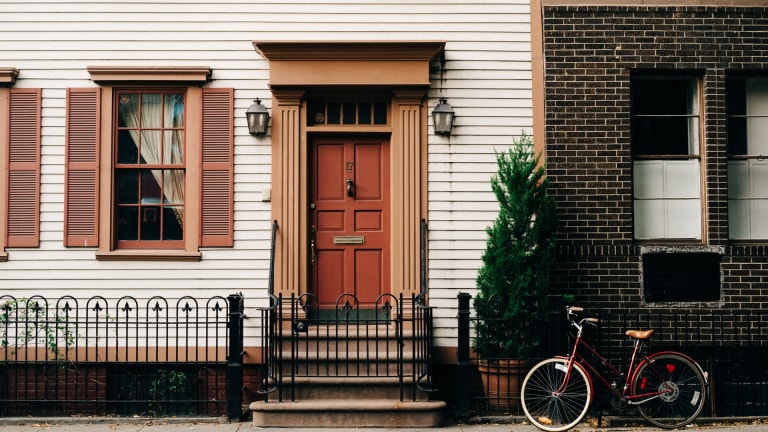 At Home with Her: A 'Cozy Corner' for Dreaming
A comfortable and safe corner where creativity and growth flourish.
Name: Patty Breen
City: Farmington, Michigan
Tell us about your favorite spot in your home.
My favorite spot in my home is what I lovingly call "my cozy corner." It is where I begin my day early in the morning with a cup of coffee while I read and write in my journal. It is also where I love to work on different writing or creative projects.
I have had this chair and ottoman set for almost ten years. It has been with me through a lot of transitions, some easy and others more difficult. It has a cozy, safe, familiar feel to it. It is a safe place for me to relax, unwind, and just be me.
Sometimes in the winter months, I read or pray in this cozy spot by the light of candles in my apartment. Other times, I come to this chair and am still and silent, in my attempt to stop "fixing" my life and instead accept it for what and where it is right now.
Tell us how this spot came to be decorated the way it is.
When I moved into my apartment, I knew I wanted to make a peaceful little corner where I could reflect and read. It has taken a long time to give it the right feel. I searched for the right frames, pictures, and prints to make a little gallery wall. I wanted to find a new lamp that warmed up the space. I wanted to find a frame or clipboard to hang up my words for the year or different quotes I find comfort in.
Every little part of this corner represents a piece of me and reminds me that I am present and alive. Every little creative touch has personal meaning and there is a reason I have it here. The yellow painted sign was a gift from my sister when I was her maid of honor. The gold and white striped frame is a picture of a group of women who have become like the older sisters I never had but always wanted in my life.
Have there been particularly inspiring or moving moments in this corner of your home? Or, is there a particular feeling you get when you are in this space in your house?

When I am in this space in my home I feel relaxed and at peace. It is my little safe haven.

This is a place where I challenge myself to listen, to keep showing up, and to hear what I'm being asked to give in life. Having a sacred space in my home where I can just come and be still is life giving and restorative to my soul.