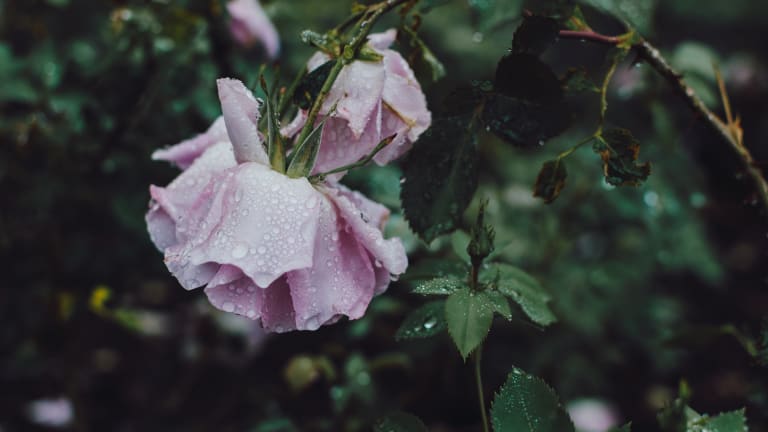 Playlist: April Showers
Lean in to the rainy day moods.
"I sent her my warmth and my silence and all she sends me back is rain, rain..." 

—Gregory Alan Isakov, "The Universe"
Sometimes you just need a sad song. When you find yourself inexplicably blue, there are days to put on a cheerful pop playlist and move on with your day, and there are days to curl up with a sketchbook or a journal, watch the rain fall outside the window, put on a few meditative tunes, and let yourself be sad for just a little while.
Let the classics by Bob Dylan and Simon & Garfunkel, along with newly beloved artists like Novo Amor and The Lumineers, be the soundtrack for your rainy days. After listening to albums like "The Weatherman" and songs like "A Hard Rain's A-Gonna Fall," you might even enjoy the (fleeting!) rainy mood. 
The skies may be cloudy, but as Gregory Alan Isakov reminds us, "Somewhere there's blue."