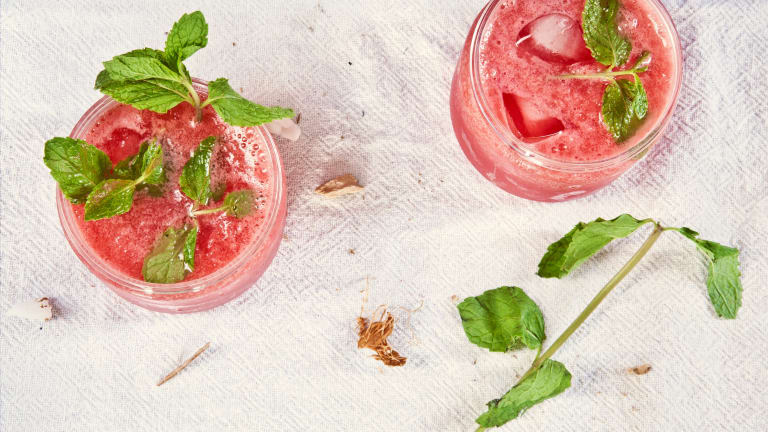 What Bartending Taught Me About the Art of Hospitality
There's more to mixology than meets the eye
The art of hospitality didn't come naturally to me. The idea of welcoming others into a personal space and catering to their needs always seemed just out of reach, better suited to more extroverted, people-pleasing types. As a result, I felt largely ambivalent—save for an occasional ping of guilt concerning my lack of social savvy—about what it means to embrace the role of hostess in any sort of communal setting.
Becoming a bartender during college and tending bar throughout my twenties opened my eyes to the nuances of hospitality in a social setting. I honed previously unused skills and learned how to anticipate guests' wants and needs, while fairly dividing my time among them. I learned, among other things, the proper role of alcohol in a social setting, keys to making any meal more enjoyable to a variety of taste-buds, and how to socialize while not losing track of hosting duties.
Distilled into three easy tips, here are some hosting tips bartending taught me that serve well in any setting.
01. Avoid accidentally over-serving alcohol.
In terms of hospitality, alcohol can play a useful role in fostering interpersonal connections and communal development. At the same time, it is essential to understand both alcohol's proper role and its effects on guests. Alcohol tends to bring out the best in people—until it suddenly and inexplicably brings out the worst.
I once let a heartbroken guest drink one (or two) porters too many, thinking it might temporarily alleviate some of her stress. Instead, she made a scene that she regretted so deeply she hasn't spoken to me since. Looking back, I wish I'd warned her about the high ABV (alcohol by volume) of the beer and asked her how many beers she could normally handle. Had I done those two things and made sure she ate something over the course of the five hours she spent at the bar, I could have potentially saved her considerable embarrassment.
In a get-together or party setting, be aware of what and how much you're providing guests. Check the ABV (alcohol by volume) and inform guests, if necessary.
02. Be intentional with the snacks you provide.
Another important lesson I learned as a bartender is that when providing alcohol over a prolonged time period, one should also provide ample food. If wine or liquor will be available throughout the event, make snacks, or even meals, readily available as well. Whether its chips and dip or bread and cheese, it's best to provide something a little more solid than, say, fruit or veggies, to soak up the booze. In this way you minimize the possibility of someone bursting into post-breakup sobs, spilling red wine on a new dress, or accidentally revealing salacious family secrets.
I also learned this: seasoning and condiments are almost as important as the actual food. A bartender who doesn't understand the importance of seasoning and sauces will waste a lot time running back and forth from the kitchen to get additional this or more that. I've done my fair share of trekking back and forth for more beer cheese for someone's Bavarian pretzel. Turns out, people take their condiments seriously. After all, how appealing are French fries without enough ketchup or ranch to dip them in? What are chicken wings without a side of Buffalo or blue cheese sauce to accompany them? How many times have you caught yourself wishing your dish was just a little saltier, or a little spicier?
Consider anticipating this particular underrated need by making an array of sauces and condiments and seasonings readily available so that guests may adjust dishes to personal preferences.
03. Be equally available to all attendees.
When I first began bartending in my early twenties, I saw the gig as an opportunity to expand my own social life and regularly engaged in conversations with customers that often resulted in me distractedly neglecting other guests' needs. Patrons eager to order food were neglected as I found myself sucked into prolonged conversation with an extra-chatty regular or a longtime friend who'd popped by to pay me a visit.
I learned after a few such experiences (and the meager tips that reflected my relative neglect) that there's a unique socializing role for those serving as hostess. I had to figure out how to both be a people-person and how to subtly fade just enough into the background that I was warm, amiable, but focused on my duties before all else.
As hostess, because of the nature of your role and the duties involved, it's oftentimes necessary to minimize chatty socializing in order to avoid getting sucked into a big personal discussion that makes you neglect others at the party. If you find that a guest is monopolizing your time with her latest news or drama, offer to meet with her one-on-one at a later date.
At the end of the day, bartending showed me that providing hospitality in a social setting is both a light-hearted responsibility and an art form. And it showed me that this art can, in fact, be learned. So even if you don't think of yourself as the consummate hostess, by employing these tips—and through practice—you can give people the gift of feeling welcomed and wanted and at home.
Editors' Note: Verily's mission is to empower women to be less of who they should be, more of who they are. If you support this mission and you want to see us go to print, subscribe today to Verily Yours. You'll receive exclusive, quality content that will simplify and elevate your everyday, while supporting empowering women's media.