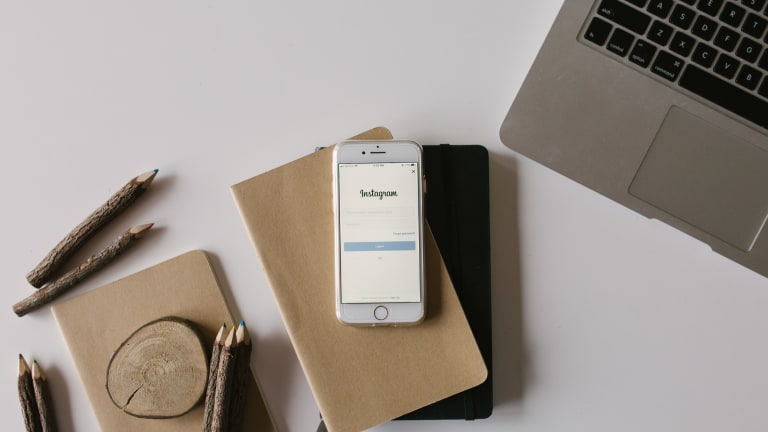 Taming Tech: Practical and Productive Swaps to Make Tech Work for You (Not Against You)
Productivity over consumption
Screen time is a no-holds-barred battle for the most precious commodity you have each day—your attention. It's easy to feel overloaded amid targeted advertising, pinging email inboxes, news alerts, and the call of social media. We know unplugging is healthy, but so often it seems like an unattainable luxury.
Changing our habits requires self awareness; we need to identify why we turn to the Internet. Tracking your screen time with the app RescueTime or using the series of questions in the Infomagical challenge can help capture an honest picture of our screen time habits, by pinpointing when it's most tempting for us to waste time online. Take a look at your day and ask yourself honestly where technology is a help and where it is a hindrance. Often gentle habit shifts can make the Internet a tool for creativity and connection.
Waking up
At least half of smartphone owners admit to checking their phone within 15 minutes of waking up. Many people looking to break the technology habit recommend an alarm clock and leaving the phone out of the bedroom completely. But if unplugged mornings aren't an option, consider hitting a wake-up playlist on Spotify or opening an app for prayer or meditation. Pray As You Go is a daily podcast with a musical meditation and a contemplative, liturgical reading that sets the rudder for the day.
Commuting
Nothing makes me desperate for an Instagram scroll like waiting on an unpredictable bus, but I find it leaves me frazzled and distracted at the beginning of the day. Instead, waiting for a bus with a travel mug of rooibos tea and an audiobook makes me actually look forward to my commute. Audible's subscription service is a delight (I've gotten a lot of great suggestions for great books to listen to from Reese Witherspoon's Hello Sunshine recommendations—try Where The Crawdads Sing!). Get the most out of your library card and use the app Overdrive to borrow ebooks and audiobooks from your local library for free.
Working
Once you make it into work, it's tempting to begin the workday with a quick check of the news. However, studies show that the instant reward we get from reading fun articles erodes our attention and makes it more difficult to assess the task at hand. Cal Newport's 2016 book Deep Thinking offers an in-depth look at routines to maximize concentration throughout the workday. To ease you into the task at hand, apps like TeuxDeux can be used to catalog your work priorities and track recurring to-dos. For work that doesn't require uninterrupted stretches, the website Tomato Timer uses the Pomodoro technique to hone concentration skills in manageable stretches.
Exercising
Swapping a video or app workout for browsing time can seem much easier in theory than in practice until you find one that suits your schedule. Mary Helen Bowyer's Ballet Beautiful videos feature surprisingly graceful toning exercises that can be done in leggings on the kitchen floor; this is exactly the level of convenience I needed to convince myself to do Pilates. (As a bonus, Ballet Beautiful's posture exercises have alleviated the terrible hunch I acquired as an occupational hazard from coding.) For the yogis out there, Yoga with Adriene is available on Youtube for free. Mommastrong also gets great reviews for fast, strength-building workouts.
Streaming
Who can resist the call of a Netflix-streamed evening? Netflix doesn't have to be synonymous with isolated media binging; sharing a film can be a great way to connect. Host a movie night and work your way through films critics consider the best movies of all time, or a curated list like the Vatican Film List. Or perhaps have a Monday night ritual of tropical smoothies and Death in Paradise (because, to quote Netflix original Dumplin', "Fridays shouldn't get to have all the fun.") If you're looking to share a film with friends or family who don't live nearby, Rabbit lets you host an evening remotely.
Late night
Check in with yourself and consider what you need to end the day. For those late night study or work sessions the desktop app f.lux mitigates eye strain by reducing the harsh blue light. Before scrolling through social media to fill a need to connect, consider dashing off a quick postcard to a friend. (If you're looking for inspiration check out Gina Hamadey's year of thank you notes.) Keeping a poetry book on rotation offers another deeply satisfying alternative to winding the day down. Online, check out The Slowdown, a five-minute podcast by U.S. Poet Laureate Tracy K. Smith; offline, I heartily recommend poet Christian Wiman's compilation on Joy.
Finding healthy internet habits that work for you and your schedule is a tricky balance. Simply by checking in with yourself and setting up daily rituals to really enjoy your time online can help you cultivate meaningful time online and off.