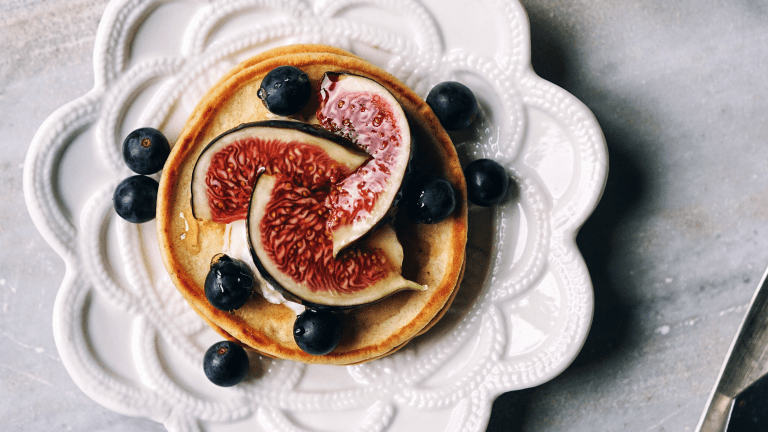 Making Meals Restorative When You're Eating By Yourself
Exercise hospitality on yourself
"You have everything you need to live a beautiful, meaningful life," a close mentor said to me recently. This wisdom has enriched me in many areas of life, and it can be enriching for women in any state of life. But recently there is one simple area of my life that it especially has impacted.
As a single woman fresh off of a break-up, one of the most difficult adjustments to my new rhythm is getting used to cooking for one person and eating meals by myself when I'm home.
We grow up enjoying most meals with loved ones around us. Even in college, many meals are with friends on campus. But if you live by yourself, or your schedule doesn't always coincide with your roommates' schedules, mealtime can be a necessary routine that is often very lonely.
Learning how to meal plan for one, exercise hospitality, or even eat alone as a single woman can feel uncomfortable. We can find ourselves with too much food to consume in one sitting or even in one week. Setting the worries of the day behind us when we come to the dinner table was easier when there were others at the table with us; it's more difficult when you wish to talk through with someone what happened during the day and there's no one to do that with. Even the practice of sitting at a table can feel purposeless when there aren't other people filling the chairs around you.
But meals serve as good transition points in our day. They can be points of reflection and rejuvenation when we're intentional about what we're eating and how we're eating. Since I'm determined to embrace my mentor's wisdom that I have everything I need for a "beautiful, meaningful life," here are a few things I am doing to better handle loneliness and meal planning as a single woman. 
Pick a night a week to cook together with someone.
Maybe you have a friend that lives nearby and you can form a supper club together, or with another group of friends? Do you have an elderly neighbor that lives alone? Consider reaching out to see about sharing a meal together once a week. Make it a standing day of the week, so that you always have at least one meal a week with others.
Make your eating space warm and inviting.
Do something to make your eating space cozy, homey, and relaxing … even if you're the only one eating at the table! Take time to make it as enjoyable an experience as possible.
Turn on some relaxing music like jazz or classical. Light a candle or two for your kitchen table. Diffuse your favorite essential oil blend. A nice blend for the kitchen would be Lemon and Thieves Essential Oils or perhaps Joy and Stress Away oil.
Put out pretty placemats or a tablecloth. Maybe even use some nicer dishes to change things up a bit.
Do you like the look or smell of fresh-cut flowers? Treat yourself to a bouquet from Trader Joe's. Make your meal experience (even if it is just you!) beautiful, relaxing, and enjoyable..
Eat at the table, not your couch.
Studies show if you are watching TV while eating you are more likely to have weight problems or overeat. If you are eating in that favorite comfy armchair or at your coffee table, it could actually be hurting your health. I know there have been far too many lazy nights after work where I find myself on the couch eating dinner while binging on Netflix.
Eating your meals at the table (and taking your time between bites) will help you practice more mindful eating and also help you to not overeat. Even something as little as putting your fork down between bites or stopping to take a drink of water will help you slow down more as you are eating. Slowing down also helps us enjoy our food more.
Commit to trying new recipes each week.
When I lived at home for college, I earned the unfortunate reputation in my family of not being much of a cook. I was known for my love of Lean Cuisines (don't worry I've matured from those days!) and bowls of Special K.
During a brief marriage, I made more of an effort to cook. I even took to baking my own bread, pizza dough, and other new recipes. Moving out after my divorce, I wanted to get even better at my cooking skills but backslid into many Lean Cuisine or frozen pizza meals for dinner.
Newly single again, I am re-committing myself to use this time to get better at cooking and try new dishes. My goal is to try one or two new recipes each week. Recently I made this delicious Skinnytaste Dijon Pork Chop recipe. I was so proud of it, I even dropped some of at my parents house to share with them.
If you're looking for fresh recipes (and also podcasts or playlist recommendations), check out Verily Table—the recipes are tailored to cooks with varying levels of skill, and their recipes are quick and easy and nourishing, too.
Try batch cooking and intentional grocery shopping.
When meal planning for yourself as a single woman, pick things that will translate easily into leftovers. Verily Table offers a batch recipe every week precisely so women can have easy and nourishing leftovers. Consider making a batch recipe on Sunday afternoons, package the food in single or double servings, and store it in the freezer for easy re-heating on busy weeknights.
Additionally, set aside time each week to briefly meal plan and write a grocery list. I find the more time and attention I give to meal planning the less food I waste. I also find that meal planning leads to spending less money mindlessly eating out or driving through the Arby's drive-through late at night for a Jamocha shake.
Make your grocery list from the ingredients lists for the new recipes you plan to cook and add any additional items will eat in the coming week. Be aware of every item you put on the list so you know you will actually use it in the coming week.
Meals can be a very restorative part of our days, both physically and emotionally. While eating alone can feel uncomfortable at times, let's not deny ourselves that restorative goodness. Use those moments you feel loneliness creep in to do something good, something beautiful for yourself. Show kindness and hospitality to yourself, in your own home. Make meals a beautiful, enjoyable experience just for yourself, because you deserve it.