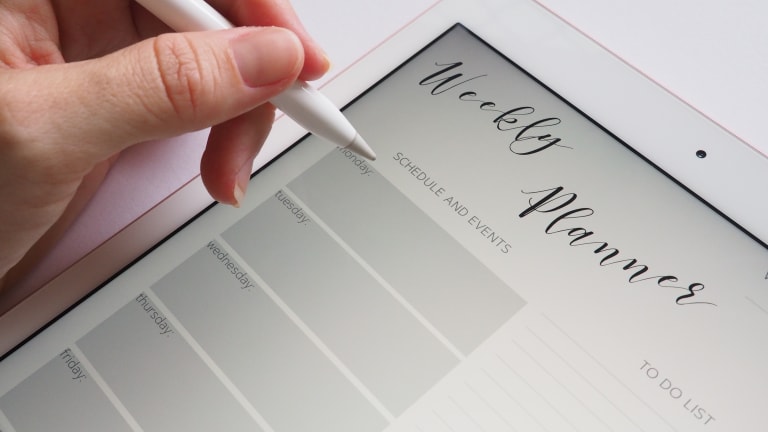 In Search of a Better Notes App
Apple Notes doesn't always cut it
As a teenager, I sometimes carried a small notebook or a pad of sticky notes. When inspiration struck (or random thoughts for college application essays), I jotted down my musings. But years later, once I bought an iPhone, Apple Notes became my lifesaver on-the-go. No longer did I have to carry around a bulky notebook. Instead, my phone allowed me to make calls, text friends, browse the Internet, and take notes (with the added bonus of being pocket-sized!).
I used Apple Notes for everything, like shopping lists, random thoughts, travel plans, recipes, gift ideas, and more. One of the last times I upgraded my iPhone, one of the Apple staff members reacted to my 300+ Apple Notes as if he had walked into a house overflowing with knickknacks. Apparently, having hundreds of notes was the equivalent of being a digital packrat. I didn't really mind, especially since my new phone came with increased storage.
While using Apple Notes was practical, useful, and in some cases, invaluable, it wasn't without cost. Certain features just aren't available or as easy-to-use as I would like. But the incredible simplicity of basic note-taking made it so convenient. Finally, I went on a quest for a more capable replacement in the App Store. Below are three free note-taking apps I tested and my verdict on each (so far).
01. Microsoft OneNote
Overview: OneNote is a Microsoft product that is totally free as of a few years ago. It's similar to Microsoft Word and has an intuitive design. Within OneNote, it's very easy to make bulleted lists and format text the way you want, features made more cumbersome in some other apps.
Pros: Organization, organization, organization. The OneNote interface is delightfully simple and beautifully organized. The categories basically work like folders—notebooks, sections, and pages. To me, it really does almost feel like writing in a notebook, with tabs separating subjects.
Cons: One of the drawbacks to OneNote that I quickly discovered is the number of clicks necessary to switch to a different notebook. When you're multitasking or have thoughts pertaining to other projects, navigating in OneNote is certainly not as fast as penning thoughts in the margins on paper.
Best Uses: OneNote is a useful tool for work, especially for managing complex projects, keeping track of documents, and recording notes for recurring meetings. It's also excellent for documenting anything with various layers, like holiday shopping lists, menus and recipes, and travel planning.
02. Wunderlist
Overview: Wunderlist is really simple, which makes it fantastic for quick note taking. You can add due dates, reminder notifications, tasks, and even files. There's also a sharing option, so you can share the list with someone else.
Pros: This app nests notes, (called "to-dos" in the app) under lists. For instance, a list for "Movies to Watch" could have to-do items that specify each film and a date for viewing. So, if you make it your mission to watch all the Golden Globe nominees with friends, Wunderlist would prove useful.
Cons: Wunderlist only shows you the topic for each note. There is no preview text like in OneNote or Apple Notes, which can save you a few clicks if you need to see the first few words in a note right away.
Best Uses: This app is ideal for to-do lists, and the reminder feature is especially practical. Opening a reminder notification takes you straight to the to-do item, which can include a deadline, subtasks, notes, files, and comments. Tracking groceries for specific recipes and managing certain projects with plenty of subtasks and deadlines, such as house renovations, could all work well in Wunderlist.
03. Google Keep
Overview: This app is pretty versatile, offering two approaches to viewing notes: a linear list and a grid. You can also label and color-code your notes, similar to Gmail.
Pros: Google Keep has a lot of bells and whistles, including the ability to write notes with a stylus, record voice notes, and make image notes by quickly accessing your camera or photo library. The navigation is pretty seamless and Google's vibrant color schemes are hard to beat.
Cons: It may seem like a small thing, but the actual note-taking function is an inconspicuous text box at the bottom of the screen that doesn't stand out very much. This stands in contrast to the obvious icons used in other apps.
Best Uses: Google Keep's simple interface and powerful features make it feasible for reminders and to-do lists as well as more text-heavy notes and projects.
Choosing a note-taking app (or a few!) is no small thing; it's a tool you'll likely use on a daily basis in many areas of your life. There are preferences in design and functionality to consider. So, take the time to figure out which features are most important to you and engage in a little digital experimenting. Just remember, no app is perfect—all apps certainly have their benefits and drawbacks. Even so, I hope you'll find something that helps you be more efficient, more productive, and more focused.
As for me, I'm enjoying continually testing apps for various uses. But I'm not sure I'll ever give up on Apple Notes entirely. For some things, I've come to the conclusion that convenience just trumps other features. Even if it does mean having way too many notes to sort through if (and when) my phone reminds me that I don't have unlimited storage.