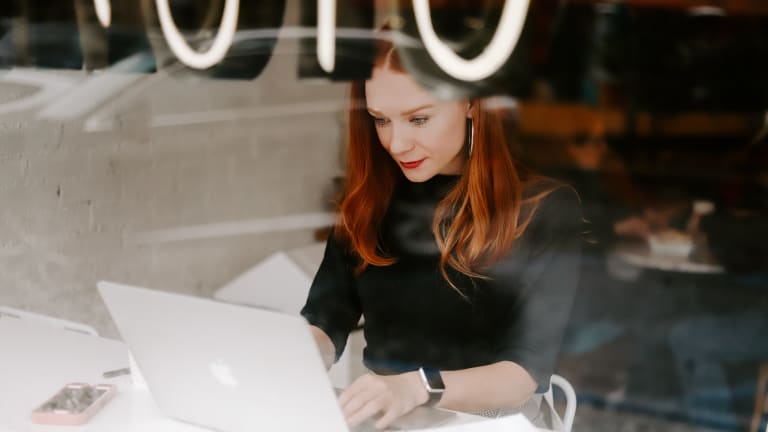 6 Ways You Can Successfully Transition to Working From Home
Tips from someone who's done it and lived to tell the tale
I started "working from home" in 2011. Actually, I was working from home part time, while also still working a regular 9 to 5 job for a technology non-profit. I accomplished my day-job duties before going home to work on my side hustle. It wasn't until mid-2012 that I made the daunting switch to work from home (WFH) full time.
How did I do it? I was able to make the switch partly because I had the time and energy to do both at the same time. At the time, I was unmarried and without kids. But I also really, really wanted to follow my lifelong dream of becoming a total creative. So when I found the perfect opportunity for me to enter the world of publishing, I knew I had to take it.
The journey to where I am today—a freelance writer, editor, still-life photographer, and illustrator—was a lot more complicated than I thought. I was naive. I didn't know how much I would burn out. I didn't know I'd have to wait months for product to come out. And I didn't know the "free" in freelance would sometimes mean the opposite. If you've ever thought about cutting the cord, here are six tips to consider so you can avoid (or at least expect) the challenges that come with this fulfilling but serious decision to work from home.
Walk, don't run.
It may be tempting to drop your job and run for the WFH, especially if you aren't happy with your current role. Luckily, I didn't feel this way because I truly loved my day job. But taking my time to ease into working from home set me up really well when I eventually had to leave that role. Long story short: my husband and I got married and moved to Spain soon after our honeymoon so he could pursue an MBA. I was the sole breadwinner in my WFH position for the two years my husband was in school. While we had to be really strict with our budget, we were still able to enjoy our time in Europe because in addition to my WFH earnings, I had a lot saved up in the bank from my former position. Not having to worry about being jobless and penniless if WFH didn't work out was so worth the wait.
Keep an eye out for opportunities.
These days, there are a ton of opportunities to WFH that didn't exist in the past. Most writers I know work from home, as do many artists. Today, you can even find jobs for teachers and nurses that can be done from home. With the growth of the sharing economy (think Uber and TaskRabbit), you can "see" patients via video, teach English "abroad" in China, and "showcase" your art on social media platforms like Instagram. Forbes reports "freelancers now make up 35 percent of the U.S. workforce, and companies are always looking to outsource and work with them to meet their business goals."
The best way to seek out opportunities, in my opinion, is to straight up Google "freelance jobs" or "work from home jobs." You'll see freelance hiring sites like Guru, Freelancer, and We Work remotely. Sign up for email alerts so you'll know when something you're interested in pops up.
If your plate allows, try freelance or contract work on the side.
Reach out to small businesses and non-profit organizations for opportunities to contribute as a part-time or per-project freelancer. Small organizations are often looking for these kinds of positions because while they'd like to add to their business, they may not have the resources to hire full time. For some people, a part-time gig turned into a full-time position!
Take on projects or roles at your current job that align with your WFH goal.
There are two reasons to do this. First, it can help quench that thirst to be doing something else. If you're interested in photography, for example, you can offer to be the photographer for a new product or event at your work. Second, you'll build a portfolio you can point to when it's time to work from home.
When you do find the right opportunity, educate yourself on what this change will mean for you and your family.
WFH may mean taking a pay cut, having to buy your own insurance, and having to hire childcare. The job may be perfect, but the logistics can be chaos. Listen to the "Don't Keep Your Day Job" podcast to hear from real people who made it happen for them and their families.
Consider whether it's actually the right time for your current season of life.
Of course you want the answer to be "yes!" Is it really, though? You might have big loans to pay off, have kids or a baby on the way, or your family relies on two steady incomes. I'm not saying it's impossible if you're in one of these situations. I'm saying these circumstances will add another layer of complexity to your decision. Working-from-home life can be lonely, exhausting, require way more time than you expect, and it may not provide the stability and support that comes with working a full-time position. When I was pregnant with my first child, for instance, I couldn't take maternity leave. Even if I did, it would have been unpaid which would not have been good for our little family.
Finally, I want to add that, as with many things in life, the grass is always greener on the other side. Working from home, there will be late nights, blood, sweat, and tears just as there are in another job setting. You will have to make sacrifices. And one of the best things about working from home—having flexibility—can also become your worst enemy. Because there isn't as clear of a boundary between your personal and professional life, the risk of burning out is higher than if you were working outside the home.
Choosing the WFM life has provided so many benefits for me and my family. I feel incredibly fulfilled and I enjoy what I do, so it doesn't even feel like work most of the time. I can pick and choose whether or not I want to work on a particular project or pass on the opportunity. The flexibility has allowed me to homeschool. And we've been able to take trips and vacations during off-seasons, which means fewer crowds and spending less on travel. 
I hope this is helpful in your journey. 
Editors' Note: Verily's mission is to empower women to be less of who they should be, more of who they are. If you support this mission and you want to see us go to print, subscribe today to Verily Yours. You'll receive exclusive, quality content that will simplify and elevate your everyday, while supporting empowering women's media.