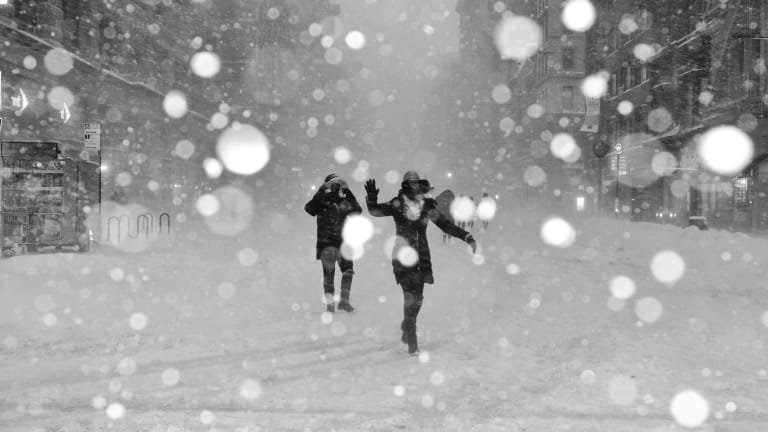 Winter Survival Guide: Getting Out of The House
#OptOutside—Even in the Winter
The winter struggle with Seasonal Affective Disorder is widely acknowledged now, and this is of course a good thing. SAD comes in many shapes and sizes—by which I mean varying degrees of seriousness. Sometimes medication and/or therapy are needed to combat the depression that comes along with short days, gray skies, and bitter cold. But there are also things we can do on our own to manage symptoms and elevate our mood. Changing our diet and maintaining good exercise habits are high on the list, but right up there with them is getting outside.
This is, of course, the thing we are least inclined to do with weather below freezing, gray skies, and forever-imminent precipitation of various kinds. But studies are finding that being outside is quite frankly irreplaceable, and that its health benefits are legion. This article lists twelve physical and mental health benefits that result from time spent outside, ranging from decreased levels of stress and anxiety to increased focus and productivity to decreased inflammation and muscle fatigue. If that's not enough to motivate you, this study (one of several with comparable outcomes) shows that a walk in nature effectively combats rumination, "repetitive thought focused on negative aspects of the self," more effectively than a walk in an urban area. (Don't despair, dear urban readers; a taste of wilderness can be found in many cities in parks or botanical gardens.)
There's also been a recent interest in the health benefits of cold in particular. Cryotherapy (and its cheaper home-grown brother, the ice bath) are touted for promoting circulation, decreasing inflammation, and flushing your muscles. Cold temperatures can also help you sleep better and can promote metabolization of fat (that means being cold burns calories!). A friend of mine is such a believer in cold therapy that he recently spent a week in Poland hiking barefoot through the snow and taking ice baths in icy weather. While this is more than I can handle, I do think it's worth it to push myself to face a little cold-weather discomfort in the interest of getting outside and combating SAD.
Like any new habit you're trying to foster, it's generally easiest to either tie that new activity to things you already do regularly or to make it something special, an event that you look forward to. In that vein, here are a few ideas to help yourself build outdoor time into your winter weeks.
1. Walk there instead.
If you live in an urban area, it can be tempting to spare yourself any real encounter with winter cold. Even if you're only going a few blocks, Uber makes it easy to cut down your outside-exposure to just about nil. But it's usually just as easy (and certainly cheaper!) to use your own steam to transport yourself around the city. The great thing about walking or biking in the winter is that you combat the worst of the cold by amping up your circulation and therefore your internal temperature. As long as you've got gloves and a good coat, a twenty-minute bike ride—even if it's a bit below freezing!—will leave you toasty and refreshed.
2. Find a winter beer garden.
As winter begins to wane, maybe you can start rebuilding your summer social habits. A lot of beer gardens tent parts of their spaces in the winter or add in fireplaces alongside the corn hole and board games. Track down a place near you and get your crew out on a weekend afternoon. Sub out your summer brews for a good porter or bourbon and enjoy a few hours in the crisp sunshine.
3. Incentivize yourself.
If you're a real cold wimp (I include myself in that group without any shame!) plan a reward for yourself after some outdoor time. Meeting a friend for coffee? Walk there, and treat yourself to a mocha instead of your regular drip. Planning a day hike away from the city? See what local breweries or wineries you can hit on your way home. Those warm and wintry beverages will be all the more enjoyable when you've earned them with some fresh air and exercise.
On that note, look up national parks in your general region—they tend to have free admission weekends. Shenandoah National Park, for example, has a free weekend coming up in April. Do your research and plan ahead—your body and your mind will thank you!
In these final weeks of winter, keep fighting the good fight. Particularly as things begin to thaw out, challenge yourself to get outside at least a few times a week. Even if it's just for a walk around the block, a quick outdoor activity will leave you feeling rejuvenated and will make your home all the cozier when you step back inside.