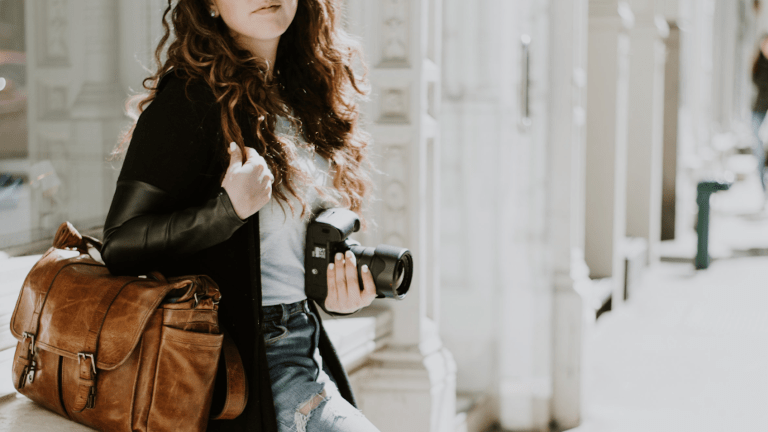 Easing Anxiety through Creativity
A simple solution to reclaiming your peace of mind
Art has always been an escape for me.
Whether I'm creating it or admiring it, art immerses me in my imagination or the imagination of someone else. It started in childhood, when I would write countless whimsical stories, draw picture books, enter art contests, and sew doll clothes.
I love everything about art and creation: the mental and physical process, the challenge of production, the beauty of the result, the satisfaction of bringing something new into the world that I made with my own hands.
Art also brings me a great sense of calm. I've struggled with anxiety for as long as I can remember, and I'm naturally introspective and introverted. Art takes me out of my surroundings, and into my mind—but not in a destructive way.
The repetitive stitches of knitting or embroidering, the delicate strokes of a sketch, the hum of a sewing machine, reflecting and learning as I write, and wandering galleries and museums all put my mind at ease.
I've realized, more and more, how much I need art in my life—and how my anxiety increases when it's not in my life.
For a few years, I had a job that totally drained me. I stopped making things. I continued to write, but it became more of a task than a creative outlet. I didn't have the mental or creative energy to relieve my stress through art.
I only realized how much I relied on artistic expression after moving on from this job. I took up my creative hobbies again and started new ones. I was getting that artistic side of me back, as well as the calming effects.
This is just my experience with art and anxiety, but extensive research and other personal stories back it up. My friend who recently started painting again told me, "After just one brush stroke I was already feeling more calm!"
It Relaxes Your Mind
The meditative mindset and repetitive motions of artistic activities (drawing, painting, coloring, sculpting, sewing, writing, etc.) have a calming effect on your nervous system. The relaxation and happiness you experience stimulates serotonin, a neurotransmitter that regulates your mood.
Because of this clarity and calm, art is often used in therapy. Extensive research, reviewed and compiled by the American Art Therapy Association, has proven the success of art therapy in treating anxiety, trauma, depression, dementia, and other mental health issues.
It Turns Your Mood Around
As serotonin increases and you become more relaxed, you start to feel happier and bad moods start to vanish. Art redirects your mind from negative or depressed thoughts to creating and experiencing beauty. Some of the studies found that it can even help relieve the mental burden and stress of chronic disease.
It Helps You Express Emotions
Art is an expression of self, so it helps reveal deep issues that may be difficult to articulate or address. In a review of current studies exploring the connection between art and healing, the National Institutes of Health concluded, "Through creativity and imagination, we find our identity and our reservoir of healing."
Pent up emotions—frustration, anger, disappointment, sadness, grieving, and so on—cause anxiety, whether or not you realize it. So when you journal, dance, write a letter, compose a poem, paint a landscape, or listen to music, you can channel and express emotions that you may not identify otherwise.
It Builds Your Self-Knowledge
Doing art that bring you peace and joy helps you learn more about yourself: what helps you de-stress, what causes your anxiety, and how to better express your emotions. You don't need to be an incredibly talented artist, just dabbling in it will bring you more mental stability and peace.
So take up or keep up an art form to let out any anxious energy. It will activate calming chemicals in your brain, bring out your optimistic side, and surface any hidden emotions—all making you a more self-aware person. And besides all the personal benefits, you get to make and share beauty!
Editors' Note: If you support the mission of Verily and want to see us go to print (as you've asked us to), subscribe today to Verily Yours. You'll receive exclusive, quality content that will simplify and elevate your everyday, while supporting empowering women's media.