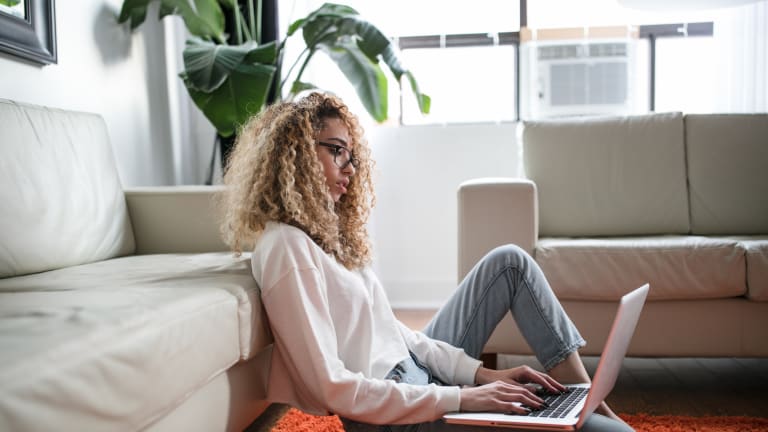 5 Fertility Awareness Instagram Accounts to Empower Your Feminine Health
Who said social media had to be draining?
I had my first gynecology exam when I was 23-years old. Up until then, I hadn't been paying much attention to my feminine health. All I knew was that I had excruciating premenstrual cramps and my periods were freakishly irregular.
Thankfully, my roommate at the time was a nurse certified in NaProTECHNOLOGY and the Creighton Model, a fertility awareness-based method (FABM) that uses a woman's biomarkers to track and treat her feminine health. She was the one who introduced me to my gyno who also specializes in FABMs. I've been using it for 10 years—to anticipate my periods, treat PCOS symptoms, achieve and avoid pregnancy—and I haven't looked back since.
Decades of continuing scientific studies are the bases of modern FABMs. They aren't old-fashioned methods that only work for women with regular cycles. I interviewed Dr. Marguerite Duane, a prominent champion of women's health, to address these and other myths about FABMs here.
FABMs have been going mainstream partly because an increasing body of research reveals how many women have been failed by hormonal birth control for reasons like unplanned pregnancies, increased risk of anxiety and depression, feeling foggy and unlike themselves, and more. The business of medicine has failed women's health. On the bright side, more women are sharing their personal experiences with FABMs and educating others. Yes, even on platforms as public as social media. Below are five instagram accounts that show the power of FABMs and why you should follow them.
@fertilityfacts
When Dr. Marguerite Duane realized that traditional medical school curriculum didn't address fertility awareness, she immediately sought to change that. She is the co-founder and executive chair of FACTS about Fertility and its mission to educate current and future health professionals about the science of FABMs.
@napro_fertility_surgeon
Dr. Naomi Whittaker is an OBGYN and NaProTECHNOLOGY surgeon. She specializes in restorative reproduction, endometriosis, PCOS, fertility, and natural family planning.
@fertilitytips
A resource for couples who would like to conceive through natural and non-invasive approaches (like using FABMs!), they share interesting facts like how jet lag can affect your cycle and certain lubricants act as sperm killers, making it difficult to conceive.
@fertilityawarenessproject
Nathalie Daudet is a social worker and fertility awareness methods instructor who believes in empowering women's health, loving your cycle, and using hormone-free contraception. She talks about the magic that is our cervical mucus and how hormone health affects fertility health.
@managingyourfertility
A "one-stop shop" for FABM resources! They share personal stories and tons of information on a broad range of FABM topics like fertility apps, how sleep and nutrition affect your cycle, and more—all with great design!
Editors' Note: If you support the mission of Verily and want to see us go to print (as you've asked us to), subscribe today to Verily Yours. You'll receive exclusive, quality content that will simplify and elevate your everyday, while supporting empowering women's media.