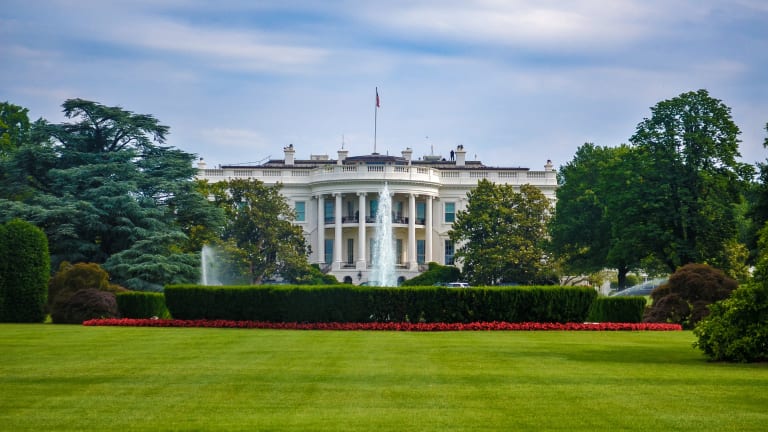 A Moment of Solidarity in the State of the Union, and Other Notes from the Week
Catch up on all the news you might have missed with our handy summary of the week's top stories.
We're pleased to bring you "While You Were Out"—the Verily editors' quick takes on the happenings of this week.
New England Patriots Score Sixth Super Bowl Win
The New England Patriots snagged their sixth Super Bowl victory Sunday night, tying the Pittsburgh Steelers for most championships in franchise history. It pains this Jets fan to say it, but Tom Brady proved yet again that he is one of the greatest quarterbacks of all time. He leads a team that operates with purpose and confidence, and one that never seems to falter in the more crucial moments of a game.
Sunday's big game was the lowest-scoring competition in the Super Bowl's 53-year history, with the Patriots scoring 13 points, and the Los Angeles Rams scoring just one field goal for three. Brady earned his first of his now six championship rings defeating the Rams in 2002, and the Patriots have made the playoffs 16 times in the last 18 years.
Sunday's game was also the first to feature a set of twins, Devin and Patrick McCourty, on the same championship team. Patriots coach Bill Belichick, 66, became the oldest coach to win a Super Bowl, while Rams coach Sean McVay, 33, is the youngest coach to ever make a Super Bowl. Brady is now also the oldest quarterback to win the Super Bowl, and there's no sign of him slowing down quite yet. As for those of us who root for other teams, I suppose there's always next year. —Lindsay Schlegel
Deadly Cold in Midwest Inspires Good Samaritans
Last week, news headlines warned of record-low temperatures spreading through the Midwest thanks to the snowball effect of a polar vortex. Weather officials gave grave warnings throughout the region, emphasizing the life-threatening nature of being outside in such extreme cold. As one meteorologist for the Weather Prediction Center noted, "You're talking about frostbite and hypothermia issues very quickly, like in a matter of minutes, maybe seconds."
Schools, businesses, and air flights ceased operations while the general public hibernated in their homes. But as temperatures in some places dropped to nearly 30 degrees below zero, concern mounted for those without homes or sufficient resources to battle the potentially fatal weather. In some cases, this worry manifested in proactive initiatives to help keep safe those most vulnerable to the climatic dangers.
The most widely documented case of goodwill occurred in Chicago when a group of people sleeping in makeshift tents were evacuated after the explosion of a propane tank. The Chicago Fire Department had requested from the Salvation Army that they transport the affected individuals to homeless shelters, at which point an anonymous donor paid for hotel accommodations for all seventy of them.
The Chicago Salvation Army, for its part, contributed significantly to reducing local suffering as they served hot meals from their signature red food-trucks and dispensed winter necessities like coats and gloves. Similar efforts took place in other cities throughout the Midwest. In one especially touching example, residents of Cleveland, Ohio constructed a "wall of love" along fences of local businesses where donors could bring winter care packages for the homeless population. While the bitter cold won't be missed, the real-life tales of Good Samaritans should be remembered. —Mariel Lindsay
In Moment of Solidarity, Trump and Pelosi Celebrate Women's Record Numbers in Congress
During President Trump's State of the Union Address on Tuesday, he took a moment to recognize the record number of women who are filling the general workforce and occupying seats in Congress.
"No one has benefited more from our thriving economy than women, who have filled 58 percent of the newly created jobs last year," Trump said, a remark that prompted female Congress members to stand and applause.
The president went on: "And exactly one century after Congress passed the constitutional amendment giving women the right to vote, we also have more women serving in Congress than at any time before." This remark brought Speaker of the House, Nancy Pelosi to her feet, who has been one of Trump's most outspoken adversaries to date.
In recognition of the one-hundredth anniversary of the passing of the 19th amendment, many Congresswomen wore all-white, the chosen color of suffragettes, and male Congress members wore white ribbons to the SOTU. Although this act of solidarity was conducted in part as a protest of the president and his political agenda, this striking sea of white found something with which they agreed in the SOTU, which is nice to see in our current, divided political climate. —Gabriella Patti
Pope Addresses Clergy Sexual Abuse of Nuns
This Tuesday, Pope Francis publicly addressed for the first time the sexual abuse of Catholic religious sisters and nuns by clergy. His decision to speak on the issue came in response to a question posed by a reporter in regard to an explosive article published days before in the Vatican magazine Women Church World. In it, editor Lucetta Scaraffia details the alarming prevalence of nuns abused by priests and bishops, which sometimes results in forced abortions or children not recognized by their fathers.
Scaraffia also notes that her exposé is far from new information as she refers to the largely forgotten fact that in the 1990s a flurry of similar reports were filed to the Vatican, with little to no result. But now, inspired by the shift in culture engineered by the #Metoo movement, previously disregarded calls for help by abused nuns are now gaining front-page exposure.
Many nuns had remained silent for years out of sheer fear. Scaraffia says, "the differences in power, the difficulty in reporting it out of fear—well founded—of retaliation, not only against herself but also against the order she belongs to, explains the silence that has covered this exploitation for years." Pope Francis, for his part, somberly told the reporter in question that he is developing measures to protect nuns from further clerical abuse. —ML
Priyanka Chopra Explains Why She Took Nick Jonas' Last Name
Priyanka Chopra and Nick Jonas seem to be settling into married life, but Chopra is still adjusting to her new last name. This past week, during an appearance on Tonight with host Jimmy Fallon, Fallon introduced Chopra by her new last name, Chopra Jonas. "It's a big deal! I didn't realize it was that much of a big deal until I did it," she said about her new surname.
"I always wanted to add his last name to mine because I feel like we're becoming family," she told Fallon. "I'm a little traditional and old-school like that." Chopra Jonas went on to remark, "I don't take away my identity. He gets added to who I am."
What a simple, yet profound reason for taking her husband's name: marriage allows a couple to become more united, but it does not strip anyone of their individuality. —GP
The Oscars Officially Forge Ahead Without a Host
For the first time in 30 years, the Oscars ceremony will be held without a host. Comedian Kevin Hart was originally selected to host the award ceremony, however he stepped down following a controversy over decade-old offensive tweets.
For weeks now, there has been a buzz surrounding the ceremony as spectators wondered who the new host pick would be. However, in a statement released this past week by the head of ABC Entertainment, the network that airs the show, the Academy Awards would highlight celebrities presenting Oscars rather than a host.
This all sounds reasonable, but it's important to note that the last time the ceremony went without a host it was deemed "an embarrassment to both the Academy and the entire motion picture industry." I, for one, will be tuning in on Feb. 24 to see if the 91st Academy Awards fail or triumph. —GP
Meanwhile, Alicia Keys Hosts the Grammys this Sunday
This Sunday, February 10, music's biggest award show will takes place in LA. This year's Grammys include performances by Lady Gaga, Camilla Cabella, Shawn Mendes, St. Vincent, Red Hot Chili Peppers, and more. There's also a group tribute to Dolly Parton including performers like Katy Perry, Maren Morris, and Little Big Town. 
The show's host, Alicia Keys, told Rolling Stone this week she hopes the Grammys producers are "excited about the way I have really plunged all the way in, to help bring my energy to the stage so that it feels genuine;" adding, the "energy you feel is going to be far different from anything you've ever felt." Find out where you can watch the Grammys here. —Mary Rose Somarriba
Brie Larson Says She has Learned a Lot from Captain Marvel
This week in InStyle, actress Brie Larson says one of her favorite attributes of Captain Marvel's character is that "she didn't apologize for herself. I felt like that was a really valuable trait, because she is incredibly flawed and makes a lot of mistakes … and has to ask to atone for them, and that is super valuable. She's not ever shrinking herself down." Larson says she wants to "hold onto this . . . because I do believe in my abilities, and I do value myself, and I do know that I'm strong, and I do know that I can do a lot of things that people don't think I can do."
I look forward to watching Larson play Marvel's feminist icon when Captain Marvel opens March 8. —MRS
Art Exhibit Invites People to Throw Trash at Vacuuming Ivanka Trump Lookalike
Now through February 17 at a CulturalDC art exhibit in Washington, DC, viewers can throw crumbs at an Ivanka Trump lookalike while she vacuums them up. New York-based conceptual artist Jennifer Rubell said in a statement: "Here is what's complicated: we enjoy throwing the crumbs for Ivanka to vacuum. That is the icky truth at the center of the work. It's funny, it's pleasurable, it makes us feel powerful, and we want to do it more. We like having the power to elicit a specific and certain response. Also, we know she'll keep vacuuming whether we do it or not, so it's not really our fault, right?"
While those are interesting questions for self-reflection, I prefer art that doesn't attract viewers to participate actively in the disrespectful behavior it's pointing out. —MRS