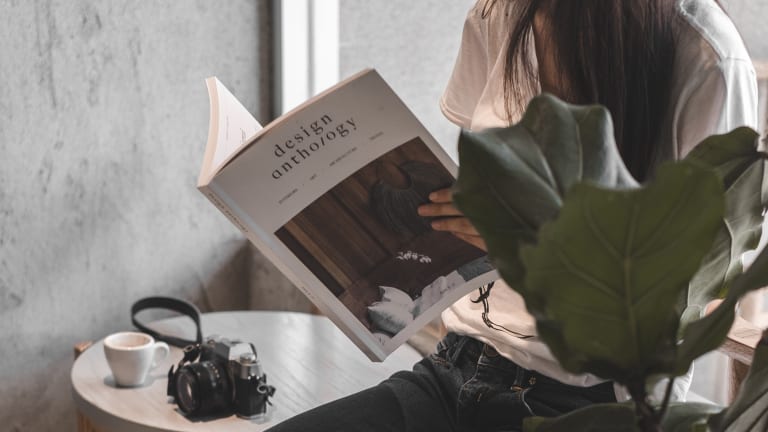 Memo to Women's Media: Women Want to Be Treated as Whole Persons
Relatable media for the modern woman
Last week, we kicked off a series of articles written by the Verily editors in response to a Washington Post piece titled "Women's Magazines Are Dying. Will We Miss Them When They're Gone?" The first article, written by our editor in chief Meg McDonnell can be found here. Today, we hear from Mary Rose Somarriba, current associate editor and former Culture section editor at the founding of Verily Magazine.
For women's media to succeed in today's challenging market for publications (which we've seen is a real challenge across media), women's magazines must provide content that is relevant and relatable to today's women.
When Verily was founded six years ago, its introduction to the market came with an awareness of what wasn't working for women. In making our pitch for Verily, we often cited a study that revealed that after three minutes of flipping through a women's magazine, most women felt worse about themselves. But women love reading magazines written for them, and women's outlets play an important role in advancing women's ideas in society. Our mission, then, was to offer something different and more authentically affirming of women as they are—not as others say they "should be."
Our content stands in stark contrast to the type of content struggling outlets like Glamour and Seventeen publish. With pages filled with content on how to lose weight to get guys attention, what clothes to wear to get guys' attention; and sex tips for how to arouse a man, it wouldn't surprise many that modern women stopped finding this relevant and relatable. Those sorts of articles alongside the binge-worthy celebrity gossip don't provide long-term rewards; consumption of this sort of content is followed by a self-esteem hangover and a distinct sense of regret for having wasted time. No wonder products delivering content like this have no staying power.
At Verily, we haven't lost hope that there's a space where women can find thoughtful and practical culture and lifestyle articles, relationship pieces that speak to us, style advice that actually makes us shine and not just grabs attention. And we know there is a loyal audience of women hungry for this sort of authentic conversation.
We also know relatable content means women need to be able to see themselves in the images and stories displayed. That's why Verily started on the basis that it will never, ever use photoshop or airbrush a woman's body or face structure in any photos. We won't participate in the thinking that women need altering beyond reality; it started on a basis of depicting real women beautifully as we are.
From the start, Verily also has recognized that depicting only images of hyper-thin women in media (often on repeat) can be unrealistic for most women to reach healthily, and that such unrealistic beauty standards are a part of the toxic culture that leads women toward dangerous thought patterns and eating disorders. Verily began with a dedication to depicting real women, in all ranges of colors, sizes, and voices.
Further, Verily set itself apart in women's media by committing to never showing objectifying imagery of women. Sexualized imagery, which inundates nearly all categories of media today, isn't missed at Verily, because real women today prefer to be seen as multifaceted people with brains, souls, and feelings that matter, not just as a series of body parts or as objects for others' consumption.
We're aware the hypersexualization in media is in part related to expectations that people want edgier and edgier content because they're being desensitized by what they're seeing elsewhere in explicit content like porn. The distribution of imagery of women in uncomfortable or painful scenarios pretending to enjoy it fuels sexual aggressive behavior, as well as social scourges like sex trafficking. We could not provide content that objectifies women, in image or word, and serve our readership responsibly. We realize that as a publication serving women, there is no room for such content in our space.
Our dedication to depicting real women and standing against objectification doesn't stop at just the imagery we choose. This mission comes through in our written content as well. Our articles tackle difficult and timely topics like porn and its effects on relationships; sex trafficking and the amazing women who have gotten out and are helping to fight it; and the problem of sexual assault at large and the blurring lines that may contribute to it. Looking at other women's magazines, one might think women's most important attribute is her availability for boundless sexual activity; we question some of the consequences of this thinking, and share real women's experiences you don't hear elsewhere, such as a woman's honest negative experience with the hookup culture, her IUD, or abortion. We can do this because we care about women's multifaceted lives and stories, not political agendas. We strive to be truthful and compassionate in our treatment of these topics that are so important to women today, and that aren't going away anytime soon.
You can trust Verily to be real with you—whether in the imagery we depict or the stories we share. Because women today have a lot of serious stuff we're dealing with, and when it comes to fluff and filler and fantasies, not all of us have time (or heart) to spend on that, anymore.
P.S. If you support this mission of Verily and want to see us go to print (as you've asked us to), subscribe today to Verily Yours. You'll receive exclusive, quality content that will simplify and elevate your everyday, while supporting empowering women's media.