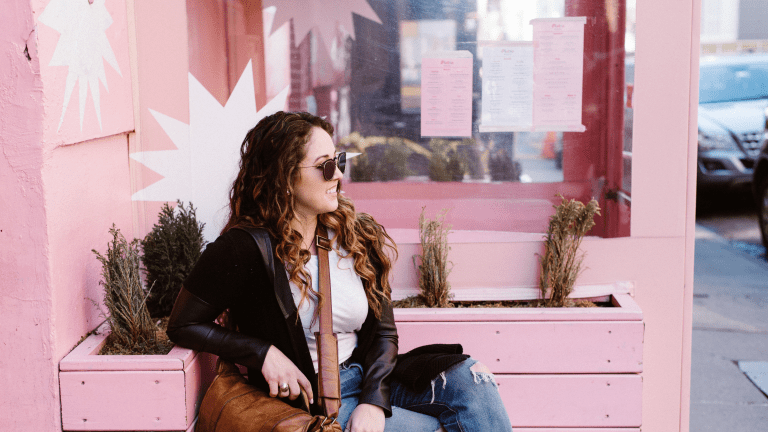 What Single Women Can Learn from Natural Family Planning
Hint: it's a lot!
Maybe you've heard of Natural Family Planning (NFP), or Fertility-Awareness Based Methods (FABM) of family planning, but you're single, and don't see how either of those things is possibly relevant for you at this current stage in your life. Or maybe those terms mean absolutely nothing to you, but, like many millennials, you are more interested in organic and natural alternatives when it comes to diet and lifestyle choices. Regardless of what camp or stage you're in—married, engaged, single, dating, or "complicated"—FABM actually has a lot to offer women of all different stripes in terms of their health and well-being.
When I was 19-years-old, I had my first encounter with fertility awareness. I was home for the summer from college, and nannying for a family with five kiddos, whose parents used NFP. I learned a little bit about the philosophy of NFP from the mom, and she actually encouraged me to find a way to start charting my cycles right away. "But I'm only 19, and I've never even had a boyfriend," I thought. "It's way too early for me to start thinking about that stuff."
As I got a little older, and starting learning more about NFP and the philosophy and benefits behind it, I became more convinced that it was how I wanted to plan my family someday. And, as it turned out (much to my surprise and to the surprise of everyone who knew me), marriage and babies wasn't nearly as far off as I'd imagined: I started dating my future-husband at the tender age of 21, we became engaged 11 months later, and by the time I turned 23, I'd been married for four months already.
Thankfully, my husband and I discovered that we were on the same page about NFP while dating, and after we became engaged, we immediately started searching for a way to learn a method of NFP. It took some serious digging to find an instructor in our area, and by the time we took the class and I started charting, we were only three months away from our wedding day—barely enough time to feel confident that we'd sorta-kinda-maybe figured out the whole "charting thing."
How I'd wished I'd taken that mother of five's advice and started charting my cycles three years earlier! Here are some of the reasons you can benefit from learning FABM long before you are thinking of a family.
01. Learning NFP even before you're thinking about baby-making can make it easier/quicker to make the babies when the time comes.
It didn't take my husband and me long to decide that we wanted to start trying for a baby. We'd originally planned on waiting a year, but after six months of marriage, we discerned that we were ready. Unfortunately, my body wasn't.
My charts began revealing that there might be some issues preventing our ability to get pregnant—like a hormonal imbalance that likely could have been dealt with much earlier on if only I'd known about it.
Luckily for us, we had time on our side—I was still only 22, after all—but the 15 months of heartbreak, uncertainty, and infertility treatment (with a Natural Procreative Technology doctor) leading up to the successful pregnancy with our son is not something I would wish on my worst enemy. Especially for women who are older, with their fertile years limited, I can only imagine how much more agonizing that 15 months (or more!) could be.
02. Learning FABM can help you get to the root of potential health problems affecting your reproductive system now.
Learning to chart your menstrual cycle from a certified FABM instructor, and seeing a NaPro doctor if you suspect you may have reproductive health issues, can help you get to the root of potential health problems stemming from the reproductive system to benefit your health now.
My whole adolescence and early adulthood, I had assumed that painful periods, and days of prolonged brown-bleeding at the end of each period were my "lot in life" as a woman. As it turns out, those were all very early, telltale signs of the hormonal imbalance that would one day make conceiving so difficult. There were countless days of school and work that I missed due to the heavy cramping, bloating, nausea, and headaches that I experienced with nearly every one of my periods. If I had known my hormonal imbalance sooner, I could have remedied it with a simple supplement. This would have saved me not only time trying to conceive later in life, but numerous days spent in pain, on the couch, with a heating pad as my dearest companion when I was single.
When I began receiving NaPro treatment for my infertility—treatment that was largely possible because my detailed charts from several past months provided such a wealth of information for my doctor—suddenly my periods also became so much more manageable, and far less painful than they'd ever been. If only I had had the same knowledge of my body—and a physician who knew how to use that knowledge to benefit my health—when I was a teenager!
In fact, learning to chart and using that knowledge to take advantage of all that NaPro Technology has to offer has the potential to actually heal so many of the most common reproductive issues that plague teenagers and young women—which is something that hormonal birth control cannot do. The knowledge a woman gains of her body while learning to chart can also be incredibly empowering—especially for a teenager navigating the murky waters of adolescence and puberty.
03. There is a learning curve with charting, and learning it during the stress of wedding planning, isn't ideal.
Remember how I said that it took us about three months to feel like we had gotten "the hang" of charting while we were engaged? Because charting with FABM is actually a learned skill—and because so much of the information learned about a woman (and man's!) fertility during NFP training is brand-new knowledge for so many of us—it takes some time and effort to learn. While it's not impossible to learn it during all of the hustle and bustle of wedding planning and marriage prep (after all, we did it, and so do many couples!), it would be best to do so during a less-busy, less-emotionally fraught time if at all possible.
Learning NFP later can also pose challenges depending on your lifestyle and goals. If you're someone who intends to wait to have sex until your wedding night, and want to postpone becoming pregnant until sometime after the honeymoon, the looming "deadline" of the wedding day to learn NFP can add its own special kind of stress. And all of that stress can definitely show up in your cycle; in fact, as a certified instructor of the Sympto-Thermal Method, I can tell you that it's not uncommon for the bride's cycle (or two) leading up to the wedding to be "off" (typically because of stress-induced delayed ovulation) which, while completely normal, can really throw off the couple's confidence in themselves and in the method if they're still learning how NFP works.
If you wait to learn FABM until you're engaged, you are not doomed. For many couples, they don't even hear about NFP until they start doing marriage prep. My husband and I did it, and so can you—and there is a LOT of benefit to having your fiance or husband learn the method alongside you. But if you have the opportunity to learn to chart even before a boyfriend/fiance/husband steps into your life, my recommendation is to do so. Once you meet your Mr. Right, you should definitely take some kind of "refresher" NFP course with them when you're preparing for marriage so that you're both on the same page.
Even though I didn't take my nannying employer's advice and start charting right away as a 19-year-old, I remain forever grateful to her for planting those early seeds which eventually blossomed into a beautiful, healthy, empowering, and relationship-deepening way for my husband and me to plan our family together. And it's my hope, even if I haven't convinced you to jump into learning NFP right away—no matter what your stage in life—that I will have at least done the same for you today.