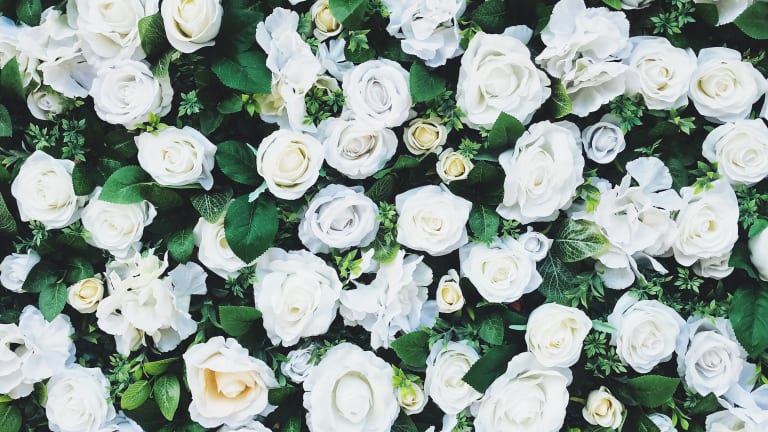 Valentine's Day Gift Guide Using the Five Love Languages
Gifts don't be have to be one-size-fits-all
If you haven't yet heard of the love languages, you seriously need to get your hands on this book. After decades of counseling and research, Dr. Gary Chapman, author of The 5 Love Languages, discovered that everyone "speaks" a primary love language. Each love language is a person's way to express and experience love emotionally.
The love languages can offer insight into why a gift we thought would be perfect for someone may not actually strike the right chord. Someone whose love language is "acts of service," for instance, would be more thrilled to receive a gift certificate for a car wash over a box of fancy chocolates. It can be hard to think outside your own love language, so we're here to make it easy for you!
Valentine's Day is the perfect opportunity to tell a loved one–whether your mom, best friend, or mentor–how much you value their role in your life with the simple act of a well-chosen gift. To find out your love language, take the profile here. Then read on below for our 2019 Valentine's gift guide for the 5 love languages. Just remember: Some of the best Valentine's Day gifts are free!
Acts of Service
The words they most want to hear: "Let me do that for you."
Postmates gift card, $10 - $25. Postmates is an app that claims to be able to deliver just about anything from dry cleaning and personal care items to takeout from their favorite sushi joint. Choose a minimum of $25 to go towards deliveries, or choose unlimited free deliveries with a one-month membership for $9.99
Words of Affirmation
Nothing speaks more to this person than hearing all the (specific and detailed!) reasons why you value them.
Eco-friendly stationery set, $16. At The Little Market, you'll find this fair trade stationery set made by artisans at Craft Boat in Jaipur, India using recycled cotton t-shirts. Put your pen to paper and write a thoughtful letter of your own to include with your gift. You can even turn it into a letter-writing kit by adding a special pen and a booklet of stamps.
Quality Time
When it comes to quality time, this person will appreciate you most for intentionally spending one day or even just one hour dedicated to them.
Wallpaper* City Guide, $12. Phaidon Books publishes books and apps they call the smart traveler's pocket-sized travel bible revealing "a city's hippest nightlife, buzziest hotels, coolest retail, most influential art galleries and cultural spaces and the best in local design and contemporary architecture." With over 100 destinations covered, find a city close to you and make it a date of discovery with your loved one. Simply choose one or a few locations to visit in the guidebook and gift the Wallpaper* City Guide as a souvenir they can use for years to come.
Physical Touch
The appropriate touch–from a kiss on the cheek to a simple high-five or squeeze on the shoulder–will make this person feel extra-special.
Shiatsu Pro Foot Massager, $50. We haven't met a physical touch person who doesn't like a good massage. With HoMedics, you can give the physical touch person a daily foot massage from the comfort of their own home. Highly reviewed, this foot massager uses soothing heat, 4 rotational heads and 12 massage nodes to deliver a deep kneading and relaxing massage for both feet. The toe-touch control means they won't even have to bend over to adjust the settings. Trust us, this will easily become one of the best gifts they have ever received!
Gift Giving
Just any gift won't do. "Don't mistake this love language for materialism; the receiver of gifts thrives on the love, thoughtfulness, and effort behind the gift," Dr. Chapman says.
SELF LOVE Bath + Body Ritual Kit, $36. Herbivore Botanicals, a natural, cruelty-free skincare line, calls this kit "a sensorial collection created to give you a rose quartz inspired glow-inducing bathing ritual that will relax and restore the inner and outer you." Gift givers are generous with others, often thinking of everyone but themselves. This kit will remind the gift giver to take care of another person who deserves all the love they give–their own self!
Perfect For Every Love Language
Don't forget Verily Yours, a newsletter subscription bundle that will give your loved one tips and tools to live everyday life better, from the dinner table to home decor and personal finances. (Read more about it here.) Give a six-month subscription for $30 or a full year for $60. What's more, subscribing to Verily Yours supports our efforts to bring Verily Magazine back to print!
Whatever you choose to give this Valentine's Day, we hope you can take this opportunity to celebrate love in all its forms with those you care about most.