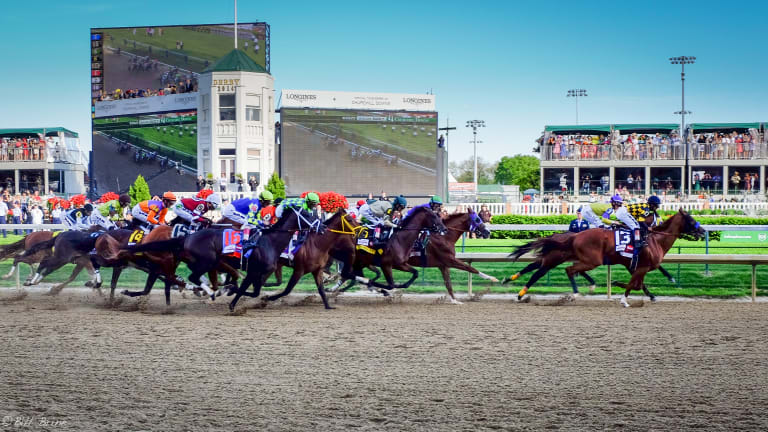 Travel with a Local: Lexington, Kentucky
A college town with bluegrass flavor
City: Lexington, Kentucky
Verily Tour Guide: Johnna Wilford
Why visit
Most people know Kentucky because of the Derby in Louisville—but Lexington is where the horses live year-round! Lexington is nicknamed the Horse Capital of the World because of its beautiful rolling horse farms. We are the center of the Bluegrass--named for the blue flowered Poa grass that grow in the area, not for the genre of music (although bluegrass music is very popular here).. Lexington has everything from bourbon distilleries, craft breweries, local eats, street art, horse racing (yes, we have our own race track), and more. It's also a bustling college town – both the large public University of Kentucky and the small liberal-arts Transylvania University are located within miles of each other.
Where to Stay
Gratz Park Inn is a small luxury hotel in the city's historic district. The rooms are authentic and timeless, and they represent the true Kentucky spirit. Plus, the restaurant in the hotel (Distilled at Gratz Park) is delicious!

21c Museum Hotel Lexington is ideal if you want to stay downtown in the middle of all of the best bars, restaurants, and shopping. It's also home to a contemporary art museum! In addition to the exhibits, art displays cover the sidewalks, the hallways, and the rooms.

The Hyatt Regency is also downtown and is connected to Rupp Arena—home of UK basketball. This makes it the perfect location if you're coming in town for a game (which many people are)!
Where to Eat
Bourbon n' Toulouse is the best Cajun food I've had outside of New Orleans. It's got a hole in the wall feel, and you get a lot of food for cheap. You'll want more of the addictive garlic bread, so make sure you spring for the the extra order.

Wallace Station is so good that it's been featured on Food Network's Diners, Drive-ins, and Dives. It's about a 20 minute drive outside of Lexington, but it's worth it because you'll get a great view of the city's rolling hills and horse farms. They are best known for their hot and cold sandwiches.

Stop by a Bluegrass Hospitality Group restaurant. Options include Harry's, Malone's, Drake's, and OBC Kitchen. All of these are perfect for a variety of events, whether it's eating out with friends and family, or having some fun for happy hour and a party. Drake's is a great place to grab some lunch, or to watch a sports game. Harry's is where you can go to get some cocktails. Malone's and OBC are where you would go for a nice celebratory dinner with the people you love.

One of my favorite date night spots is Middle Fork, a fairly new farm-to-table restaurant and bar. You'll be blown away by the interesting food options - such as the tallow candle that you could dip in your homemade bread as it melted!

Bluedoor Smokehouse is the best place in town for some good ol' southern BBQ. Make sure you get there early, though—once their meat is sold, the place closes. And it can sell out pretty early into lunch!
Where to get coffee
North Lime Coffee and Donuts sells donuts that are life changing. But even if you're not a donut fan (why wouldn't you be?), the espresso drinks at this spot are also pretty famous.

After North Lime, Third Street Stuff is another charming coffee joint. The outside is covered in art. The inside is covered with little trinkets and filled with character.And the owner is a quirky, yet great role model for young women entrepreneurs.
What to see
Lexington is in the heart of bourbon country; 95 percent of the world's bourbon is made right in Kentucky. You won't want to miss a distillery tour while you're in town. From Lexington it's only a short drive to visit numerous distilleries, such as Woodford Reserve, Buffalo Trace, and Town Branch, to name a few. My favorite is Woodford Reserve, because you get a piece of chocolate to sample with your free bourbon at the end of the tour!

Even if you're not a sports fan, you can't say no if you somehow manage to get UK basketball game tickets (lucky you). At every game, more than 24,000 die-hard Wildcat fans cheer on their beloved team at Rupp Arena in hopes of hanging another NCAA championship banner. The Wildcats have already won eight NCAA championships—and they're the winningest team in NCAA Division I Basketball history—but fans are always hoping for another.
And I couldn't talk about Lexington without mentioning all of the premier outdoor activities in close proximity. Raven Run is an expansive nature preserve not too far out, with hiking trails for every skill level. Red River Gorge is not only a popular spot with the locals—climbers from all over the country head there to conquer some of this area's rock formations. The Pinnacles in Berea was one of my favorite fall hikes this year—the colors of the leaves were perfect! You don't want to miss this beautiful forest, with breathtaking views.
Seasonal options:
Thursday Night Live is a great way to listen to live music. Every Thursday from April 6 until October 12, Central Bank hosts thousands of Lexingtonians for live music, local food, and beverage vendors. The event takes place each week at the Fifth Third Bank Pavilion at Cheapside Park downtown.
The Keeneland race track is hands-down one of the first places I suggest for those visiting Lexington in April or October. Locals get dressed up in their nicest outfits and head to the track for a full day of betting on the ponies, socializing, people watching, eating, and drinking.