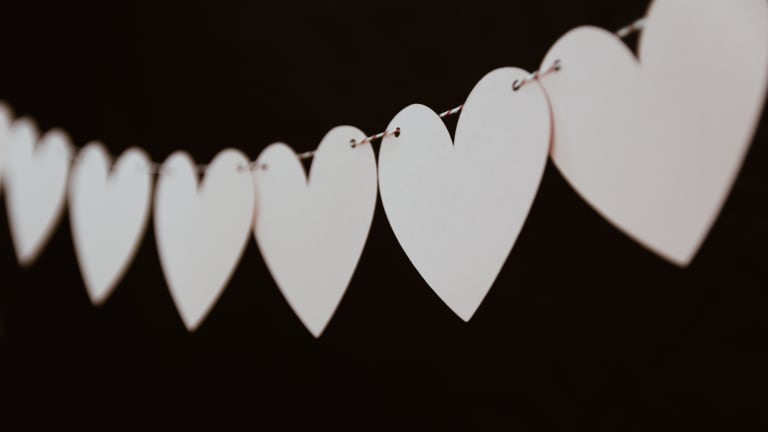 Valentine's Day Plans for You and Your Girlfriends
It's an occasion for celebration whatever your relationship status!
February is that time of year when hues of pink start flooding the stores, from Valentine's Day cards and chocolates to oversized stuffed teddy bears and candy hearts. I can't help but recall the much-anticipated Valentine's Day exchange in second grade when my classmates and I would give one another cards. Even today, nearly twenty years out of the second grade, my heart still flutters when I enter a pink-and-red section of a department store decorated in anticipation of February 14.
As a little girl, I was sure that as soon as I was old enough to have a boyfriend I would be greeted on Valentine's Day by a handsome man coming to my house to deliver one of those oversized teddy bears—and maybe even a giant greeting card with glitter and confetti spilling out as I opened it.
That particular dream didn't come true for me in my early twenties, but some wonderful Valentine's Day traditions did come to fruition. My girlfriends and I enjoyed Valentine's Day as an occasion for little self-care for ourselves and our friendships. Here are a few ideas to brighten your February and help you create fun-filled memories, whether you're flying solo or sharing Valentine's Day with your friends.
Just for you:
Have you been wanting to try a new recipe but just haven't found the time or had a good reason to? Valentine's Day is a great excuse to try your hand at something new and treat yourself to a nice dinner in, whether that be Julia Child's Duck l'Orange or ratatouille from, well, the movie Ratatouille!
Set up a space for a card-making station and make Valentine's Day cards for your friends. Whip out your fancy paper and address book, fill your cup with hot cocoa or tea, and listen to music while decorating and writing cards to send to loved ones—family, girlfriends, even some of your guy friends. Letter writing is a long-lost art, and anyone appreciates receiving a card unexpectedly.
Are some of your addresses nearby? In addition to card-making, bake some heart-shaped sugar cookies for decorating and gifting. Or, for a fun variation, try these heart-shaped geode cookies.
Take some time to call a friend or relative who lives out of town. Have you spoken with any of your out-of-town relatives, like your aunts or your grandmother, since the holidays? What about friends who are no longer within driving distance? Today is a great opportunity to reconnect.
Remember all of those beautiful summer sunsets you watched? They're just as beautiful in the winter—you just need to find a warm place from which to watch them. Find a spot to park your car, crank the heat, listen to your favorite music, and watch the sun slip past the horizon.
For a girls' night in:
Invite your girlfriends, single or otherwise, to come over for a girls' night. This year Valentine's Day falls on a Thursday, so you could plan a slightly belated party on Friday or Saturday and make it a later night.
Set the attire for the night. For a girls' night in, I prefer to cozy up with warm leggings, thick socks, and a soft sweater. If you feel the same, let your friends know ahead of time to come comfortable so that nobody will dress up for a night on the town and feel out of place.
Serve up a Valentine's Day beverage like a pink champagne float or sparkling raspberry limeade and clink glasses to your friendship.
Have everyone learn their love language by taking the test at 5lovelanguages.com, and spend some time talking about each person's results so that you can learn how to love your friends more intentionally, whether through gifts, physical touch, acts of service, words of affirmation, or quality time.
Pop in a romantic comedy or chick flick like Legally Blonde, Sisterhood of the Traveling Pants, How to Lose a Guy in Ten Days, or The Notebook; or watch a classic like Titanic or Breakfast at Tiffany's.
For a girls' night out:
Schedule a night out on the town and encourage everyone to dress up in their favorite cocktail attire. Before you head out on the town, schedule mani-pedis at a local salon and get group manicures—check out Groupon for special deals.
Is there a new restaurant you've been dreaming of checking off your bucket list? Make your Valentine's girls' night your night to splurge! Or, if you want to get together with your girlfriends post-dinner, consider making reservations at a restaurant and ordering wine flights to have your own mini wine tasting with your friends. Or, if you know of a local winery, schedule a wine tasting and tour.
Do you like to sing and dance? Find a local karaoke bar, head there with your girlfriends, and belt out the lyrics to your favorite girl-power songs.
If singing isn't your thing, gather your girlfriends together to go enjoy the performing arts. The website jambase.com helps you to find shows and live music in your area. You can find live concerts at convention centers or musicians performing at local theatres, restaurants and bars.
Valentine's Day isn't exclusively for romance. Use this February 14th to share your love and appreciation for those who are close to you!