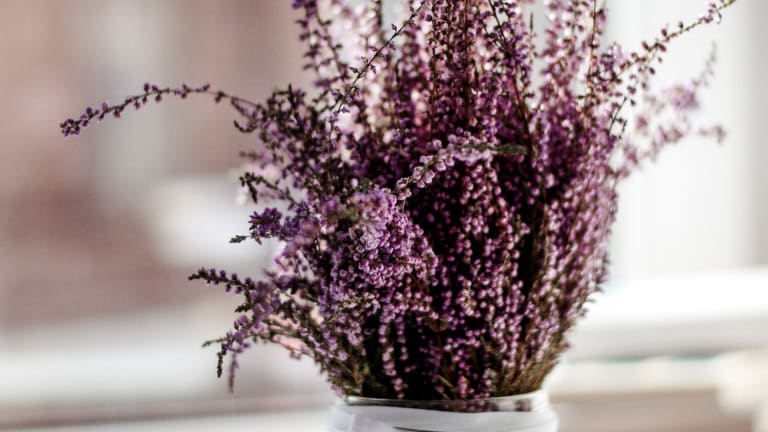 Beating SAD: Natural Methods to Brighten Your Mood
Here are some natural ways to combat the 'bleak mid-winter'
If it feels like it has lasted forever, we've got good news for you: we're about halfway through winter! Maybe this season is your favorite for hot cocoa by the fire. Maybe it was cozy in the beginning, but now has gotten old. Maybe chills and frost were never your thing. But if you've experienced some of the common symptoms below, you may be dealing with more than your typical winter gloom:
Feeling hopeless or sad
You tend to oversleep
You're craving sweet or starchy foods (a change in your appetite)
You've gained weight
Arms or legs feel heavy
Energy level has dropped
Less exercise or none at all
Tired
Can't concentrate well
Irritable
Suicide has crossed your mind
More sensitive to social rejection
Avoid social situations
Seasonal affective disorder (SAD) affects 10 million Americans with another 10 to 20 percent affected by mild SAD, according to Psychology Today. And SAD is four times more likely to occur in women than men. Whatever your seasonal spirit may be, there are easy ways to make the last few weeks of winter more comfortable or, at the very least, less stressful. These three remedies are all natural and take minimal planning to incorporate into your life. So fight back those fits of fatigue and melancholy with one of these cold-weather cures.
Walk on Sunshine
While there are plenty of activities that provide great exercise while not feeling like a work out, if SAD is making you feel tired and low energy, no article will get you to the gym. Instead, go out for a walk on a sunny day. Researchers have observed that people have the highest level of serotonin—a neurotransmitter that contributes to feelings of happiness and wellbeing—in summer. "For those with mild cases, 30 minutes of exercise in the morning sun may be all that is needed to keep the winter blues at bay," Mark Levy, M.D., tells WebMD.
Inhale Essential Oils
Essential oils may have an overly-granola rap, but more and more studies are showing their antimicrobial and anti-inflammatory health benefits. Now, essential oils can officially add "stress reliever" to that list. In one study published in the Journal of Korean Academy of Nursing, researchers found subjects who inhaled essential oils—a blend of lavender, ylang ylang, and bergamot—once a day for four weeks had a marked reduction in psychological stress responses and lower blood pressure in patients with hypertension. The most effective way to imbue your environment with essential oils is through using a diffuser which you can purchase at most retailers for $10 to $20.
KonMari It
Princeton University researchers found that visual clutter negatively impacts our ability to focus and process information and increases irritability. If the spaces around you reflect how you feel and your space looks down in the dumps, you'll feel that way too. This is a rare invitation to watch a new series on Netflix called Tidying Up With Marie Kondo. Kondo, Japanese organizer extraordinaire, focuses on helping improve one American family's life in each episode by sharing approachable and doable tips like how to fold clothes, put order inside kitchen drawers, decide what to donate and more. I implemented a couple of her tips after watching the first two episodes and already it helped ease my stress!
If the cold is not relenting in your area, and you can't fly down south until spring, give these stress relievers a try. It may require some discipline, but remember, self-care is a dignifying practice, and the effort you put into it will always pay off.
If you have thoughts of suicide, you are not alone: call the National Suicide Prevention Lifeline at 1-800-273-8255.