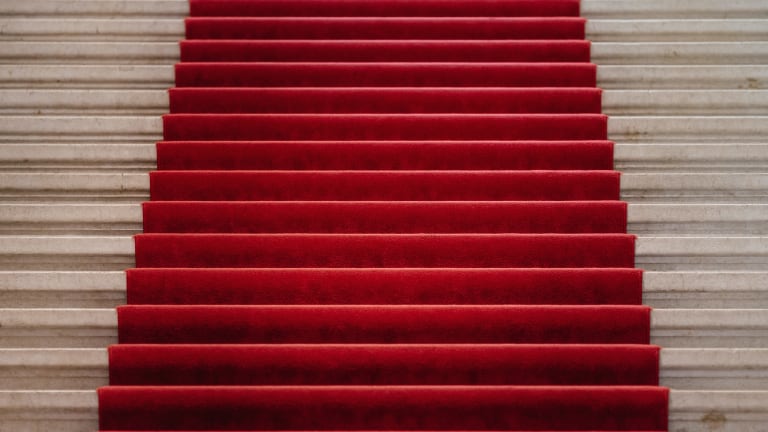 2019 Oscars Fashion in Review: Incorporating the Top Styles into Your Closet
Tips from the stars
Last night, the Academy Awards (at least ostensibly) celebrated the best films and fashion of the year, and the show packed a couple ofsurprises. Despite the unpredictability this season, the fashion was mostly classic and romantic. Throughout this awards season, we've seen a lot of neon, bright colors, sheer fabric, and feather embellishments—however, these trends did not show up in force on the Oscar red carpet.
The most popular colors of the night were black-and-white combinations, varying shades of pink, red, lilac, and nude paired with silver, and deep yellows that were sometimes almost autumnal. Design trends included capes, structured sleeves, and ruffles. I was also very excited to see that trousers and suits for women have continued to grow in popularity, possibly helped along by the fact that California is experiencing a particularly cold winter!
Check out our play-by-play of the best looks of the night and tips to incorporate their elements into your own wardrobe for date night, cocktails, and evening events.
01. Regina King // Beautiful, sleek, and light.
The Red-Carpet Look: A creamy white gown with a slit and structured ruching at the hip.
Your Look: Draw inspiration from Oscar winner Regina King by creating a monochromatic outfit with a jumpsuit or matching separates. Choose items with clean lines and avoid patterns, embellishments, or contrasting colors that would break up this streamlined look.
02. Melissa McCarthy // Sophisticated and powerful.
The Red-Carpet Look: High-waisted black trousers with a sleek, white v-neck blouse and white cape.
Your Look: You can easily recreate this look by pairing a pair of elegant trousers with a blouse or button-up shirt in white (red would work, too). To get the cape look if you don't have one, wear a white or black blazer over your shoulders, and keep your arms out of the sleeves. (To ensure that it doesn't slide right off, use a couple of safety pins to secure the blazer to your blouse.)
03. Michelle Yeoh // Elegant, feminine, and romantic.
The Red-Carpet Look: Nude, off-the-shoulder ballgown with silver embellishments and a flowery cuff bracelet.
Your Look: You can find similarly-embellished dresses online at Anthropologie, and you can also draw inspiration from this outfit by wearing nude or beige on the bottom—try trousers or a midi skirt. Then add a sparkly silver top in a feminine cut. Look for something that's fitted and that defines your waist, as Yeoh's dress does here.
04. Awkwafina // Feminine and monochromatic.
The Red-Carpet Look: Lilac suit with a matching pussy-bow blouse.
Your Look: Aim for a monochromatic look with trousers, a blouse, and jacket in a non-neutral color. Bright suits are in right now, so you could snag one from Topshop. You can also pick colors in the same family to wear together. For instance, a Kelly green blazer and forest green pants would be quite striking.
05. Angela Bassett // Dramatic and feminine.
The Red-Carpet Look: Fitted hot pink gown with a train on one side, a slit, and a huge gathered ruffle on one shoulder.
Your Look: Don't be afraid of color or drama. Get a brightly-colored asymmetrical or off-the-shoulder blouse or dress. You can also wear a monochromatic pink outfit with a large scarf or faux stole over your shoulder to add volume to one side. (Note: Many scarves, especially ones made out of synthetic materials, are too slick to create this silhouette. Use scarves that have more cotton or wool; usually scarves made out of natural materials tend to be a bit stiffer.)
06. Constance Wu // Playful and elegant.
The Red-Carpet Look: A deep yellow tulle gown, with a delicate ruffle around the off-the-shoulder neckline.
Your Look: Scan your closet for ruffles and pair a white ruffled blouse with a yellow skirt or dress (or a yellow blouse with a white skirt or dress). This is a great way to use autumnal pieces to create a transitional outfit for spring.
The colors pink, yellow, and lilac, as well as high-waisted trousers, are everywhere right now. The best-dressed women at the Oscars successfully created classic ensembles that incorporated these 2018-2019 trends, and you can, too, by taking a few tips from the stars.