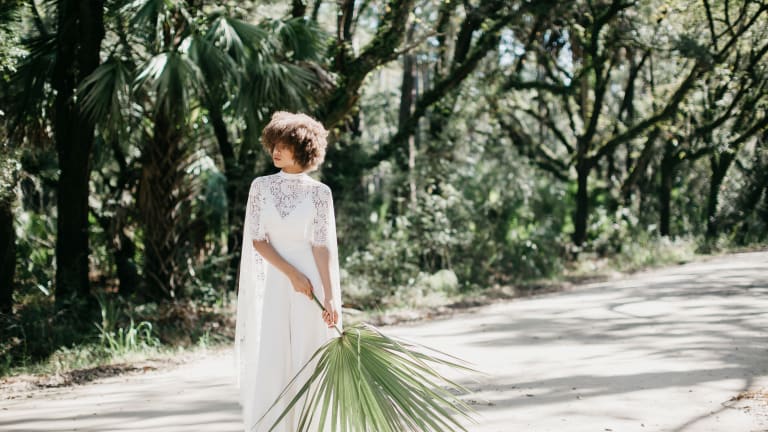 Glossy Superficiality Is Dying—Authentic Beauty Is Rising
The media trend that's changing the game
This month, we kicked off a series of articles written by the Verily editors in response to a Washington Post piece titled "Women's Magazines Are Dying. Will We Miss Them When They're Gone?" The first two articles, written by our editor in chief Meg McDonnell and associate editor Mary Rose Somarriba, can be found here and here (respectively). Associate editor Laura Loker contributed this piece. Today, we hear from associate editor Emily Lehman.
As a Verily editor, I wouldn't have expected myself to cheer while reading an article entitled "Women's magazines are dying. Will we miss them when they're gone?" But there it was—the ethos that had attracted me to Verily—glowing from the pages (okay, the screen) of The Washington Post.
In her thorough and fascinating piece, journalist Lavanya Ramanathan explores the reasons women's magazines like Glamour, Seventeen, and Ladies' Home Journal are slowly but surely retreating from print. Magazines that were at one time relatable enough for a woman to "tear out the page and say, 'This is the haircut I'm going to bring to my hairdresser,'" became inauthentic, purveying advice on "how to lose 10 pounds or get rid of my love handles." But this decline in relatable content from some women's magazines is why Verily is not retreating from, but rather journeying toward, a print edition (at the overwhelming request of our readers).
In recent years, the revolt against perfectly curated Instagram and Facebook feeds has facilitated a new desire for authenticity, both on- and offline. Sure, this authenticity can become a smokescreen for rudeness or an unhealthy obsession—but, more and more, people respect what is genuine and set aside fakery in all its forms. From fair-trade produce to ethical fashion to non-toxic beauty, we're starting to ask the important question: is this real?
Since its founding, Verily has been committed to seeing authentic beauty in its many, sometimes unexpected, forms. From our original Photoshop-free print magazine to our emphasis on overall health and well-being, we're the opposite of "2,500 articles a year on how to lose 10 pounds." We see the whole person: her body, her mind, her hopes and ambitions and dreams, her relationships with others—romantic and otherwise. Glossy is not authentic, and women know it. But the search for beauty among women remains. What explains the obsession with Marie Kondo's "sparking joy," the cult following of beautiful Instagram accounts, and women's passion for shows like Downton Abbey and The Crown if not an instinct that order, simplicity, beauty, and elegance are desirable, even if not always possible?
As we try to pursue beauty in an increasingly polarized (and sometimes frightening) landscape, it's hard to know whom to trust. So at Verily we invite our readers into the production of our publication by inviting them to write for us, interacting with them online and at in-person events, and consistently curating quality content with their values in mind. Indeed, we're on a search for simplicity, beauty, and elegance that is really authentic. In certain cases, authenticity means talking about hard truths: a difficult relationship, the traumatic loss of a child, an ongoing struggle with mental health. But Verily is also here to insist that what's authentic can be beautiful, and beauty can be down-to-earth—even if it's not glossy like the cover of an old Glamour, pristine like a perfectly tidied home, or grandiose like an English country estate. We search for ways to elevate the everyday, from simply elegant style and low-maintenance beauty to the little details that decorate your home.
We're setting aside what's fake and looking to find what is real and what is beautiful. Verily has been cresting that trend since its beginning, and is still a leader in emphasizing that women don't want an inaccessible, glossy ideal: "It's reductive, and it's superficial." Instead, our motto is, and always has been, "Less of who you should be, and more of who you are." 
P.S. If you support this mission of Verily and want to see us go to print (as you've asked us to), subscribe today to Verily Yours. You'll receive exclusive, quality content that will simplify and elevate your everyday, while supporting empowering women's media.