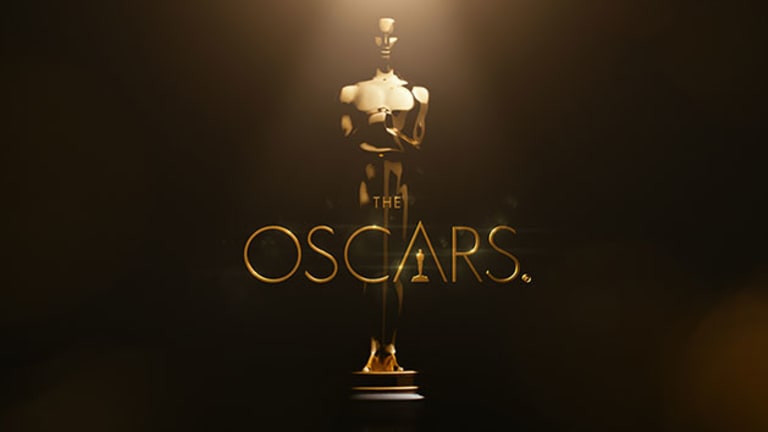 Oscar Nominations Are Revealed, And Other News from the Week
Catch up on all the news you might have missed with our handy summary of the week's top stories.
We're pleased to bring you "While You Were Out"—the Verily editors' quick takes on the happenings of this week.
Oscar Nominations are Revealed With Several Notable, Historic Firsts
The nominees for the 91st Annual Academy Awards were announced on Tuesday, with several historic firsts. Netflix's Roma and the period comedy, The Favourite took the lead with 10 nominations each. Roma is Netflix's first Best Picture nominee, a potential game-changer for the streaming service. Black Panther was also nominated for Best Picture, making it the first ever superhero film to be up for this award. Other notable nominees included A Star is Born, Vice, and Bohemian Rhapsody. Among the event's most notable nominations, however, is that of Roma star, Yalitza Aparicio, who is the Academy's first indigenous Mexican nominee for the Best Actress category.
Although the ceremony is still without a host (following the controversy with the initial host pick, comedian Kevin Hart), the Oscars will be broadcast live on Sunday, February 24, and I for one cannot wait to tune in! —Gabriella Patti
UK Draft Bill Expands the Definition of Domestic Abuse
The UK is working to change the legal definition of abuse to include a wider range that holds domestic abusers accountable for more than just physical abuse. The new definition will include economic abuse and the home secretary, Sajid Javid, said that this change will "bolster protection for victims." The bill is still just a draft, but advocates for this law are hopeful that it will proceed, although many think that it is taking too long for the bill to come into effect, and that the government's preoccupation with Brexit has slowed the process.
According to the BBC this new definition of domestic abuse will, "recognize that it goes beyond crimes of violence and includes victims who are psychologically coerced and manipulated, as well as those who have no control of their finances." The draft bill also makes victims automatically eligible for protection when they are in trial, creates the position of national domestic abuse commissioner, and creates powers to force abusers into treatment and rehabilitation programs. According to Victoria Atkins, Minister for Crime, Safeguarding, and Vulnerability, this bill recognizes "the complex nature of these horrific crimes and puts the needs of victims and their families at the forefront." This bill is groundbreaking in that it recognizes and legitimizes the reality of emotional abuse, which too often goes unrecognized. —GP
New York Bill Makes Abortion Legal Up Until Birth
The New York State Senate passed the Reproductive Health Act (RHA), which once signed by Governor Andrew Cuomo, will allow for late-term abortions when "the patient is within twenty-four weeks from the commencement of pregnancy, or there is an absence of fetal viability, or the abortion is necessary to protect the patient's life or health." The RHA goes on to further allows late-term abortions if a healthcare practitioner deems it necessary for a woman's health, essentially allowing abortions up until birth. It will also decriminalize abortion, moving it from the state's criminal code to the public-health code. The World Trade Center was lit up pink following the passing of the act, as ordered by Governor Cuomo. —GP
Meanwhile, Annual March for Life Takes Place in Washington, D.C.
Four days before the anniversary of the Roe v. Wade Supreme Court decision, people from around the country gathered in Washington, D.C., on Friday, January 18, to march for the rights of the unborn in the 46th annual March For Life. Although it is difficult to calculate an exact number of attendees, a time-lapse video of the event suggests hundreds of thousands of people marched in the world's largest organized pro-life demonstration. One writer tweeted, "what separates the March For Life from any other march [is] nobody in attendance is marching for themselves. Nobody is demanding rights or privileges for themselves. Everyone is marching on behalf of those who cannot march."
At the pre-march rally, Vice President Mike Pence made a surprise appearance and shared a video message from President Trump. While the march itself received little media attention, much attention was given to a video that surfaced of a group of Catholic high school boys allegedly demonstrating racial disrespect to a Native American man, which went viral on social media and received criticism from celebrities to news outlets. While it appears that some may have been quick to judge the intentions and actions of the boys, the public outcry that's resulted certainly reveals tensions that run deep. —Madeleine Coyne
Bebe Rexha Slams Fashion Designers Who Refuse to Dress Her for the GRAMMYs
When singer-songwriter Bebe Rexha learned that she was a GRAMMY nominee for Best New Artist and Best Country Duo/Group Performance, her team sent customary requests to designers for potential ceremony gowns. Much to her dismay, she was informed that many of the designers she contacted had declined to dress her due to her size.
Incited, Bebe took to social media to air her dissatisfaction with designer culture and its treatment of women who don't fit rakish sample sizes. She told viewers in an Instagram video that "if a size 6 [or] 8 is too big, then I don't know what to tell you…You're saying that all the women in the world that are size 8 and up are not beautiful and they cannot wear your dresses."
Unfortunately, Bebe's issue is not novel in the designer fashion industry. Many other female celebrities, from plus-size model Ashley Graham to Mad Men's curvaceous Christina Hendricks, have also publicly complained about the industry's snobbish discrimination against women who don't adhere to a narrow standard of slimness. In Bebe's case, speaking out about this issue motivated well-known designers like Christian Siriano and Michael Costello to voice their support and their eagerness to dress her themselves. Popular figures like Demi Lovato, who battled an eating disorder during her painful struggle for body acceptance, applauded her for speaking up. —Mariel Lindsay
Dueling Fyre Festival Documentaries Question 'Influencer' Culture
Two documentaries, Netflix's Fyre: The Greatest Party That Never Happened and Hulu's Fyre Fraud, were released within mere days of each other this week, creating a storm of renewed interest in the 2017 failed music festival that not only defrauded ticket buyers but left them stranded on a Bahamian island without proper food or shelter.
The Fyre Festival was the brainchild of serial entrepreneur Billy McFarland, who partnered with rapper Ja Rule to promote and design a music festival so luxurious and over-the-top that it would redefine the industry. McFarland's scheme relied on the rise of social media followers who want to be considered "influencers," and a generation affected by FOMO (fear of missing out), equipping him to successfully promote the festival to millennials.
Influencers are individuals who are consistently tapped into whatever is the newest, hottest phase in popular culture, amassing a cult following that look to them and try to emulate their perfect lifestyle. McFarland paid supermodels like Bella Hadid and Kendall Jenner to promote the upcoming festival on their Instagram pages; he promised to showcase the hottest musical acts; he advertised extravagant lodgings on a blissful, island paradise. When guests arrived, they found themselves stranded in a parking lot with drenched FEMA tents. McFarland had exhorted them.
The guests themselves have endured their fair share of mockery for falling prey to the lure of flashy advertisements by celebrities. Viewers of the documentary are now questioning not only McFarland's shameless fraud but also the rising superficiality of social-media hype, which thrives on young people's need to feel that they are doing the coolest things with the coolest people, no matter the cost. It seems that Fyre Festival taught some of them the hard way that this desire contains an element of idiocy that makes them vulnerable to exploitation. —ML
Women's March Takes Place, Amid Disunity
The third annual Women's March took place last Saturday in Washington D.C, despite recent allegations of anti-Semitism among the March leaders. Sister marches took place in different cities across the United States, with several international solidarity marches in foreign cities such as Berlin and Rome. This year's march had a turn out of around 60 thousand, paling in comparison to the 2017 march which brought out 5.2 million people worldwide.
The marchers could be heard chanting "the people united will never be defeated." However, in a sad twist of irony, in New York City, a separate break-off march was held due to the division among the leadership. According to the New York Times, Vanessa Wruble, a Brooklyn based activist said that she was part of the original group of women who met to organize the flagship Women's March, but she claims she was pushed out due to her Jewish heritage. Two other activist leaders, Tamika Mallory and Carmen Perez allegedly told Wruble that, "Jews needed to confront their own role in racism." These accusations were first published in Tablet, an online Jewish magazine.
While leaders of the march say that the diminishing numbers were due to the cold weather and the travel inconveniences caused by the federal government shutdown, the division and accusations of anti-Semitism make me wonder if the greater reason is that women are separating themselves from the original march. On Friday, Rep. Debbie Wasserman-Schultz (D-Fla.) published an op-ed in USA TODAY, explaining why she would be distancing herself from the Women's March, and would instead only associate with break off marches that have stayed true to the original cause. "I cannot associate with the national march's leaders and principles, which refuse to completely repudiate anti-Semitism and all forms of bigotry," she wrote. "I cannot walk shoulder to shoulder with leaders who lock arms with outspoken peddlers of hate." —GP
Actress Jameela Jamil Calls on Avon to Remove Body Shaming Advertisements
The Good Place actress Jameela Jamil called out Avon for " shaming women" in a recent brochure ad campaign that told women that dimples are cute on faces . . . not thighs. Jamil tweeted a photo from the campaign along with a message to Avon demanding that they change their advertising practices: "Stop shaming women about age, gravity, and cellulite. They're inevitable, completely normal things. To make us fear them and try to "fix" them, is to literally set us up for failure." Avon responded, saying that they "intended this to be light-hearted and fun, but we realize we missed the mark." They said they were working to remove the campaign, and later tweeted an apology to their wider Twitter audience.
Jamil has consistently appeared in our news feeds over the last several months, as she diligently fights body shaming and advocates for better role models and body-positivity for women. She has called out influencers such as Cardi B and Khloe Kardashian for promoting weight loss products, and in a recent essay for the BBC, she laid out her case for making airbrushing and photoshopping illegal. "We need to see spots. We need to see wrinkles. We need to see cellulite and stretch marks. If not, we will become almost allergic to the sight of them, even though we all have these things on our own bodies." —GP