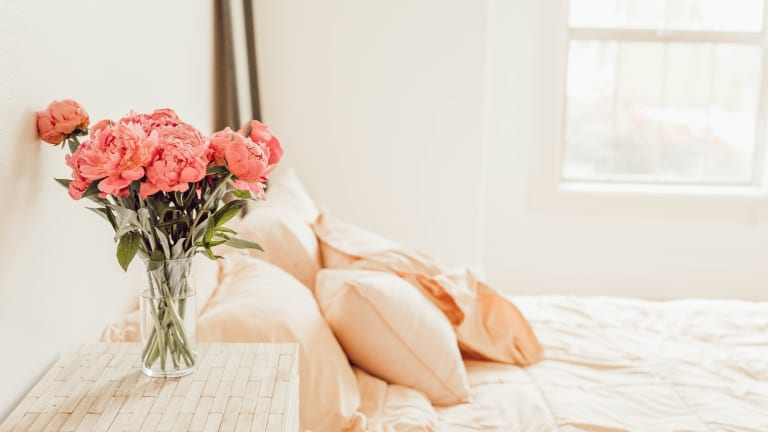 How Airbnb's Taught Me True Hospitality
What I learned from the kindness of strangers
If I learned anything from reading ancient epics like The Odyssey, it is the importance of the Greco-Roman duty of hospitality to travelers. In such tales, travelers were devotedly welcomed and served with the utmost care and respect in case they were gods in disguise. Today, though travel is much more affordable, convenient, and expeditious than ancient times, we still rely on the hospitality of strangers through the sharing economy, including Airbnb.
After planning a honeymoon solely rooming in Airbnb apartments and after using the service many times since, I have come to discover from some of the best Airbnb hosts what authentic hospitality looks like and why it matters. From the selfless aspect of welcoming the stranger and the required vulnerability to the reflection of personal creativity and beauty, my Airbnb adventures have encouraged me, as a woman, to create a more hospitable home myself and to be a better guest of others. Here are just some of the lessons I've learned along the way.
Hospitality is Altruistic
It may be an obvious point, but there is something inherently selfless about hospitality, particularly in the welcoming of a stranger. The home is a private space, an inner sanctuary from the outside world. When we welcome another into that space, we welcome them to share a treasured part of ourselves.
Although there is something a bit "selfish" about Airbnb hospitality—the fact that hosts are getting paid to rent their space—my best hosts have shown this altruistic aspect of hospitality by going beyond expectation: ordering a taxi or picking up travelers from the airport, personally greeting guests, providing food and refreshments, and offering advice on or a tour of their favorite spots around town. This generosity abounded even despite language barriers that we encountered. The personal, human interaction with guests reveals the inherent care of the host.
Hospitality is Creative
What comes to mind when you think of home? It may be the sound of the creaking screen door, the smell of hand soap, the taste of Nonna's homemade pasta, the feel of a well-loved armchair, or the sight of old pictures on the gallery wall.
The homiest parts of a home are these creative, personalized touches, the smallest of things made, displayed, and done with love. There is a very real way in which these tangible and visible signs, grasped through the senses, echo a deeper reality of love and grace.
This doesn't mean hospitality is just for those with Pinterest-perfect homes or Martha Stewart-level culinary skills. Instead, this taught me that hospitality is about being intentional with your creative gifts—creativity being an individual power or ability to create, even in the smallest ways and in whatever fashion that might shine forth, through conversation, food, refreshment, decor, or any other way of engaging the sense of home.
One Airbnb host simply had a framed picture of his cat on the shelf. As an ailurophile, I couldn't help but smile and feel welcomed. By glimpsing this small part of his life, something he treasured, I was part of his home. One host had historic artifacts and antiques from the city in which we were visiting. This kind of creativity, even in the simplest way, shows what is important to the host, and therefore makes the guest a necessary part of that hospitality.
Hospitality is Vulnerable
There is an aspect of hospitality as well that is not always easy. Receiving others and sensing their needs requires vulnerability, a willingness to open both the heart and the home. This openness, directed outward, brings the outside in. It requires a sensitivity to notice and anticipate the needs of the guests.
Once, after arriving many hours past our check-in time at one lodging, we found our hostess literally with a babe in arms after our knocking had caused the child to wake. It was such a human moment, a window into this family's life. The innocence of the picture showed the vulnerability of the hostess in allowing strange travelers a glimpse into her life, as well as a certain vulnerability on our part in realizing we were at the mercy of our hostess' hospitality. The hostess's tenderness invited us to be gracious guests, to allow ourselves to be served and then to serve in turn. After one stay, we even kissed our hostess goodbye—a sign of the mutual vulnerability and gratitude we had experienced.
Through these experiences of hospitality, I am learning to cultivate a habit of service, both as a host and a guest, by recognizing that the graces of the feminine genius can be manifested and nurtured in this practice. Though we might not necessarily be welcoming "the gods" through our practice of hospitality, we are all, ultimately, pilgrims on the journey of life, and hospitality is a key way in which we can serve and foster meaningful human encounters with our fellow companions.