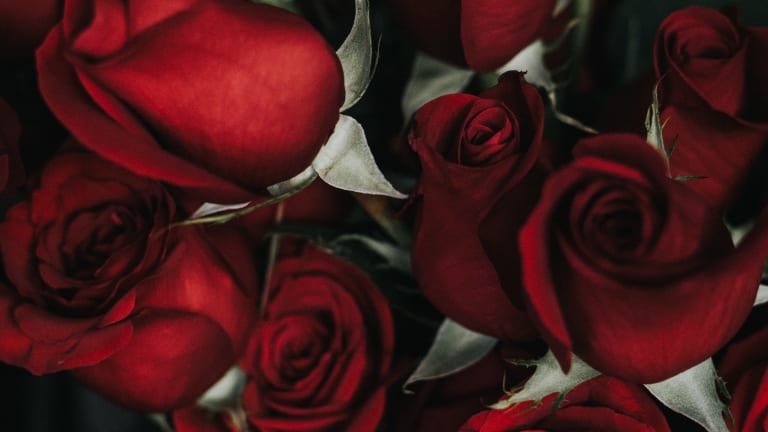 Stop Making 'The Bachelor' All About Virginity
Read the room, ABC.
Last season of The Bachelorette featured Becca, the spunky brunette Minnesotan who had her pick of tall, crooked-grin, buff men—typical for the ABC hit, now about to begin its twenty-third season. Early on, former pro-footballer and now champion for people with cystic fibrosis, Colton Underwood caught Becca's eye, earning him a spot in the final four (hometowns!) before the inevitable tearful goodbye. Throughout the season, ABC hinted constantly at the "big secret" Colton would have to reveal to Becca: the fact that he, a twenty-six-year-old professional athlete, had never had sex. Cue Chris Harrison announcing "the most dramatic season ever."
The teaser played for weeks, supercut with footage of Becca walking away from their fancy dinner date, taking moments to process this "bomb" of information while standing backlit on a balcony. By the time Colton appeared on the ABC summer spinoff Bachelor in Paradise, people were beginning to find the virgin angle tiring, and even more so when ABC announced that Colton would be the franchise's next bachelor with his season set to air on January 7, 2019.
Marketing virginity
Soon after their initial announcement, @bachelorabc began posting the new season's marketing materials to social media. The first post, Colton's official poster, featured the tagline: "What does he have to lose?"
Cue one of their next posts, less than a month later, that featured a buff, smiling Colton holding a rose against a colorful background with the same tagline. It was a clear recreation of the 2005 Steve Carell movie The 40-Year-Old Virgin movie poster, and the caption accompanying the poster read, "The wait is almost over…for #TheBachelorPremiere, that is." Two days later, ABC posted the season's official trailer with the caption, "We promise we'll lay off the virginity thing, but just let us have this one," punctuated with a cherry emoji.
Fans… aren't a fan
ABC is clearly trying to sensationalize virginity, and interestingly, even longtime Bachelor fans don't want to be a part of it.
Not long after ABC began posting these promotional materials, critics and fans alike began jumping on the posts, sharing their thoughts. A quick scroll through the Instagram comments reveals a common thread: many people are either already over the marketing campaign or just plain disgusted at the commodification of this aspect of Colton's identity.
One poster commented, "For real, though, why does his virginity have to be a storyline? #overit." Another writes, "The virgin thing is already getting old and the season hasn't even started!" Even a former Bachelorette contestant chimed in, posting that "it's not really cool to get someone to give that away via peer / producer pressure for your drama."
Since then, major pop culture news outlets have also chimed in. As Lauren Piester writes for E! News, "We are . . . already cringing at things like that tagline and that girl in the trailer who says she hasn't dated a virgin since she was 12. That comment's actually a lot more creepy than it is funny or cute, and so far, it's just one of many signs that the show isn't going to be very sensitive or kind about Colton's lack of sexual experience."
What does this tell us?
Why is ABC spinning the virginity angle so aggressively? Many viewers, including myself, are struggling with the answer to this question. In this instance, ABC seems completely out of touch with what the viewers want—which is staged drama, not the mocking of a personal choice.
Ten years ago, people may have been shocked by a virgin Bachelor, since we do live in a heavily sex-driven media culture. But our culture has since become more accepting and inclusive (even as it continues to be sex-obsessed). The downside of this accepting culture is that we're often far too reluctant to speak our minds, even within our own friendships and relationships. But at the same time, its greater inclusivity has rendered many countercultural choices, like virginity, no longer worthy of being sensationalized.
Making it all about sex has never been the reason people have watched The Bachelor or its countless spinoffs. It's a show that, for the most part, taps into the hopeless romantics inside its viewers. There may be drama and silly competitions along the way, but the heart of the show is anchored in that promise of finding lasting love. Sure, not everyone is applauding Colton's choice, but there's definitely an overall agreement to respect virginity as an aspect of his identity, regardless of his reasoning.
Virginity is not a salacious, shocking term that the mainstream media can dangle as bait for the viewers. So, ABC, let Colton find love without trying to sell "baggage" that's really nothing but empty suitcases.