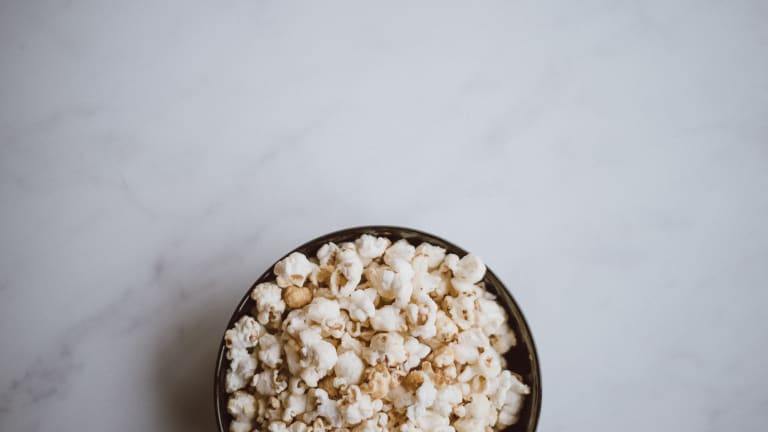 5 Interesting and Inspiring Documentaries to Get You Through the Winter Slump
Be inspired to live your own life to the fullest.
There's just something about documentaries, especially in the winter months. Whether it's the story of a chess champion's rise to fame or an insider's view into the lives of professional ballet dancers, a documentary has a way of lifting us out of ourselves and our apparently-quotidian lives. It can inspire us to see the world from new angles and appreciate all the vibrant beauty of human life. Over the years, I've been introduced to some great documentaries by friends enthusiastic about surfing or sailing or coffee-making; try one of these the next time you're snowed in!
01. First Position
You'll fall in love with this story of six young ballet dancers making their journey to the Youth America Grand Prix, the gateway to a professional ballet career. I approached the film with all the healthy (or unhealthy) skepticism of someone who is clearly not cut out to be a ballet star, but I couldn't help but love the fun, normal kids that the documentary follows and be impressed by their incredible grit and determination. When I finally visited the Joffrey Ballet in Chicago and saw where one of the co-stars, Joan Sebastian Zamora, now dances professionally, I felt like I was witnessing a close friend's success.
02. Magnus
There's something beautiful about watching someone who's incredible at what they do—and Magnus Carlsen is incredible at chess. The Norwegian 28-year-old chess world champion, still winning games constantly, is enthrallingly portrayed in this documentary about his rise to chess grandeur. From first learning chess at age five to becoming the youngest grandmaster in the world at age 13, Magnus has been powered by his passion for chess and instinctive playing style. What I particularly love about this documentary is Magnus's relatability. The documentary portrays him with his family, watching TV with his sisters before a big chess game, reading chess books on the couch, beating himself up for making a bad move. I don't follow competitive chess closely, but I found myself rooting for down-to-earth-but-slightly-dreamy Magnus from beginning to end. He seemed not to be overly impressed by his own success, a fan of the game but not of the spotlight who describes himself as "chaotic and . . . lazy." In his own words, "I am a totally normal guy. My father is considerably more intelligent than I am."
03. Maidentrip 
At 15, Laura Dekker won a ten-month court battle with the child protection services of Holland in order to be allowed to take a solo journey around the world in a 38-foot sailboat. The journey that she ultimately took, 582 days to circumnavigate the globe, is documented in this spellbinding film largely made by Laura herself. We follow Laura on her long, exciting, and sometimes lonely journey across the world and hear her tell her story in her own words. Whatever your own ambition, Laura's "maidentrip" in her ship, the "Guppy," will remind you that more might be possible than you first imagined.
03. View from a Blue Moon 
This is one to pull out on the days that the clouds start to get to you. A stunningly-framed film with a fun, atmospheric soundtrack, View from a Blue Moon follows surfer John Florence as he travels to remote locations for the world's best waves. Rather than spending extensive time on interviews or narration, the film focuses on the natural beauty of the wind and waves paired with just the right tunes. You don't have to be a surfer to enjoy the lush tropical vistas, soothing waves, and incredible surfing skill—and after you're finished you might feel like you just returned from your own 58-minute Hawaiian vacation.
05. Barista 
Barista is a journey into another world: the magical world of coffee mastery. Follow five baristas on their way to the United States Barista Championship: the ultra-hipster festival of all things coffee and the gateway to fame as America's best barista (the trophies are shaped like espresso tampers). They wax poetic about the many notes of coffee like wine connoisseurs; they distill a perfectly clear essence of coffee using a huge contraption of glass and plastic pipes; someone drinks cheap coffee from a vending machine (yes, it happens). The inimitable personalities of these five baristas shine through as they push their skills to their limits. The result is an inspiring and fascinating film that will teach you a lot about coffee—and remind you of the incredible results of true dedication to one's craft.
Because they're about real life, documentaries can be truly inspiring to  watch—and they don't lend themselves as much to the Netflix autoplay vortex as, say, all six seasons of Downton Abbey. Whatever the weather outside, curl up with one of these documentaries and you'll find yourself inspired and re-energized to live your own life to the fullest.