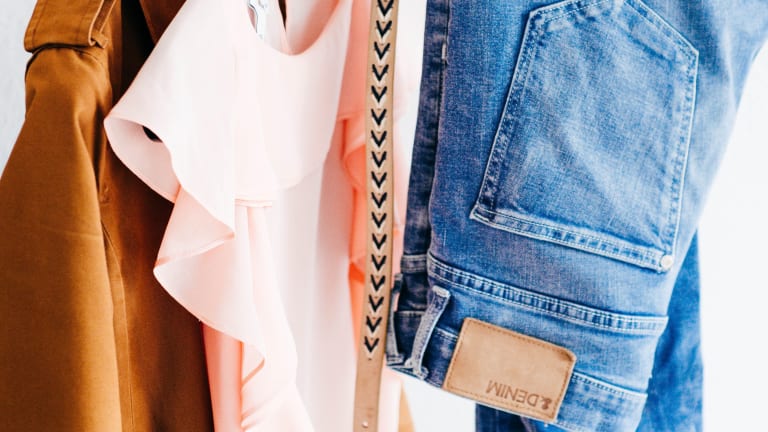 Are Fashion Subscription Boxes Right for You?
The pros and cons of clothing subscription services
Shopping can be a chore for anyone, even for those who usually enjoy it. This is where clothing subscription and online personal styling services come in: They do this chore for you. The business model has boomed in the last few years, and people can now subscribe to boxes from Stitch Fix, Mm. La Fleur, Trunk Club, Le Tote, and several more.  Most of these services also contain options that let consumers order just one box at a time, without a monthly subscription, and Stitch Fix and Trunk Club, for example, describe themselves as an online personal styling service. These services often sell themselves as being helpful for anyone who dislikes shopping or who is too busy to shop, but, putting aside costs, how helpful these services will actually be to you depends on your personal style as well as your schedule.
You might be a good fit for one of these services if. . .
01. You have trouble shopping because there aren't many options near you.
It's harder to find items you like when you live in a rural or suburban area with a limited number of shops, or shops that don't sell items of interest to you. Walmart is always wonderful for socks, underwear, t-shirts, tank tops, accessories, and costume jewelry (my wedding earrings were from Walmart!), but sometimes it's hard to find structured workwear or non-elastic dresses there. On the other hand, you might be near a mall with a Target and a JCPenney, but your style leans more towards Hot Topic or Anthropologie. Subscription boxes can be helpful in these cases because they bring clothes to you! You can access a variety of styles, prices, and brands without having to drive hours out of town to find them.
[Not everyone enjoys shopping as much as Cher does in Clueless.]
02. Your style is evolving because of major life changes.
Maybe you have a new job, a new baby, or you just made a big move. Whatever it is, changes are ahead, and personal style is a journey with twists and turns just like any other path. Our personal styles most often change when our lifestyles change: We need workwear when we graduate high school or college, or we may wear a uniform on the job and channel our creativity into our sneakers, accessories, and weekend clothes. If we work remotely or have kids, our business wardrobe may shrink to make space for more comfortable or casual clothes.
This can become trickier when we change physically. A pregnancy, weight loss or gain, illness, or change in activity may permanently or temporarily necessitate different types or cuts of clothing to accommodate our new bodies. In a time of style flux, subscription boxes can help people experiment. If you indicate that you're open to new ideas, your subscription stylist may send you cuts and colors that you wouldn't have chosen for yourself, which can be helpful if you know that your style needs to change but have not yet figured out how it needs to change. Even if you don't find clothing that you love, experimenting will help you cross items or styles off your list and thus narrow down and define what you really want.
[Style blogger and mom Amber Fillerup Clark matches jackets with her son.]
03. You are still figuring out your style, or you are growing out of your style, or you just love experiments and surprises
Sometimes we just grow out of our old styles. The clothes we wore as teenagers may make us feel juvenile in our twenties or thirties, or we may gravitate towards different types and styles of clothing as our interests and locations change. You may find that you have a new favorite color or that you suddenly crave prints. In this case, your subscription stylist may help you grow by suggesting different cuts, colors, and prints that you hadn't thought of trying before.
Also, if you have a bold style and just love trying new and different things, then a subscription box may be a good choice for you just for the fun of it! Even when the boxes are tailored to your taste, you still don't know what you are going to get!
On the other hand, maybe the advertisements you've seen don't speak to you in the same way that they speak to others who love subscription boxes, but you're interested because you like style and it sounds fun and convenient. You know who subscription boxes are trying to reach, but it's harder to know if you may not be a good fit. Basically, subscription boxes aren't helpful if your clothing needs and preferences are too complicated or specific to outsource to someone else.
You might not be a good fit if. . .
01. You have a distinctive style that you know well.
You may not be the best fit for a clothing subscription service if you know your style and rarely deviate from it. The subscription stylists do their best to choose items that you will love based on the questionnaire you complete, but they cannot see your entire wardrobe and don't know how you pair items together. Because of this, they may send you something that theoretically fits your style—whether that is feminine, minimalist, comfortable, tomboyish, or bold—but the piece may not fit into your wardrobe as a whole. Perhaps your signature style is to wear feminine dresses with boxy jackets, but a subscription service may send you a boxy jacket that doesn't pair well with any of your dresses. If a subscription service is supposed to make your life easier, then what's the point if you have to go buy clothes to match their picks?
02. You are particular about what you want to wear—about colors, cuts, fabrics, fits, or the origins of your clothing.
If you don't usually buy items if they are not precisely what you want, it will be hard for a subscription service to send you items you'll want to keep. You may specify that you like reds, blues, and purples, but since the stylists don't know your skin tone and hair color, they may send you warm versions when you would prefer cooler tones. Or you may prefer only natural fibers or items from sustainable brands—requests which may be hard for a subscription service to fulfill every time.
[You may have specific colors you like and wear and similar ones that you don't like or won't wear.]
03. Window shopping is tempting for you, but you are trying to be a conscious consumer.
Another problem with subscription boxes is that you will probably end up buying more clothes than you need. How many of us peruse Target's women's section when we're there for shampoo and cat food, just because it's on the way? If you are already tempted to look around as part of your regular errands, then a subscription box is basically adding another shopping trip, because it's unlikely that once you have subscribed you will rearrange other aspects of your life to avoid clothing and accessory sections.
Clothing subscriptions can definitely be helpful for some people in specific situations, but they are not for everyone. Of course, if you want to participate in the fun without buying things for yourself, some subscription services allow you to send a box as a gift to a friend.