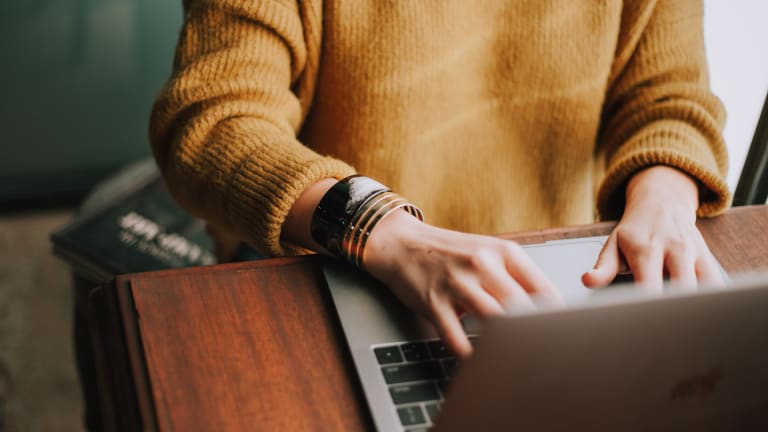 This Not That: Updated Winter Trends For 2019
Some ideas to consider in your post holiday shopping.
Throughout the year we get used to wearing the same things, in the same way, with a few trendy items tossed in that we're probably tired of wearing. Case in point, cold-shoulder tops and millennial pinks, am I right? The New Year is all about saying goodbye to the old and welcoming in the new, why not start with your closet? Since 2019 is almost here I thought I'd review a few winter trends that need a refresh. Below are the trends we could think about replacing or re-working in 2019. Out with the old, in with the new!
Window Pane vs. Plaid
Plaid print has been huge for so long, it's a classic fall/winter print but I feel like it's time to retire it and give window pane print a try. Window pane print is a much larger check print, usually seen in navy/white or black/white color combinations.
Lilac vs. Millennial Pink
As much as we've all loved Millennial Pink, it had a good run. Personally, I'm looking forward to working in touches of lavender to my wardrobe, whether in a frosty tone for my manicure, a scarf, or a cozy sweater.
Sock Boots vs. Ankle Boots
Ankle boots are versatile and easy to wear, but often require tights or socks for warmth. One thing I love about sock boots is that they are super fitted—it's like wearing socks with a heel, they keeping your feet snug and warm. And they also look much more elegant with skirts and even jeans than your average suede bootie or Chelsea boot. You can find them in any heel type, block or stiletto, high or low.
Monochrome Prints vs. Mixing Prints
Mixing prints is a trend that isn't going anywhere but it needs an update. Try wearing the same type of print, or close print in the exact same color or shade. Repeating patterns and colors makes it easy to mix prints but gives a harmonious overall look to mixing prints, instead of trying to wear two prints and two colors, which is much harder to master.
Sweater Over Dress vs. Sweater Dress
Sweater dresses are easy throw-on outfits with tall boots and tights in the winter for work or church or pretty much anywhere in between. To update this look try layering a crew neck or turtleneck sweater (chunkier the better) over a dress you own, could be a flowy maxi dress from the summer, knee-length dress, or even a mini shift dress. For a shorter dress try tall boots and tights, for a longer dress wear your ankle booties. It's a cool way to more wear out of your sweaters and dresses.
Wide-Leg Pants vs. Skinny Pants
Wide-leg pants are trend that just won't let go and you won't be hearing any complaints from me about it. Many of my friend and clients are hesitant to give the look a try, granted it's important to find the right style and silhouette for you shape, but it's a look that is actually more flattering on all shapes than a skinnier pant.