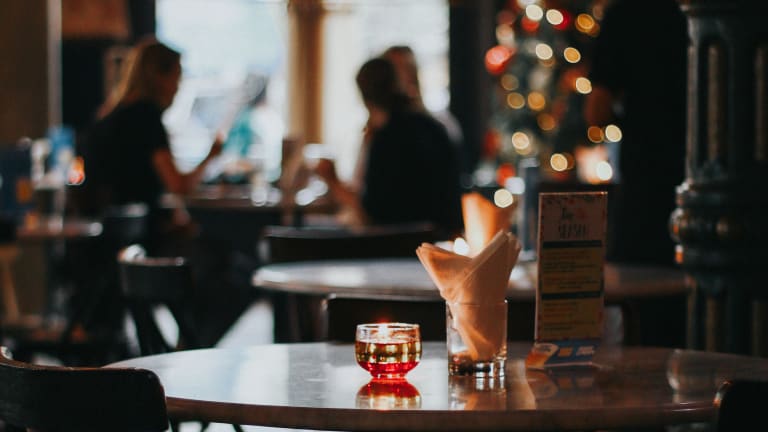 No Wrapping Required: A Non-Material Gift Guide for Your Loved Ones
Instead of filling their space, fill their hearts with a memory.
The older I get, the more I appreciate the concept that it's better to give a gift than to receive it. For one thing, I really love spending time to carefully select a few meaningful gifts to give to my husband, kids, and parents. On the other hand, I'm already dreading how the limited space in our basement will soon be occupied with even more toys (is it possible?!).
I don't mean to begrudge the aunts, uncles, and grandparents who want to give my kids something that will delight them. My husband and I are grateful that our family loves our children so much and can be so generous. We're aware this isn't the case everywhere.
Still, all that stuff! Even for us adults, it can be tough to find a place in our homes for the gifts we receive at the holidays. We can preemptively declutter and donate, but that process can make what should be a joyful act of kindness feel like a chore.
Whether the folks on your list are children or adults, non-material gifts can communicate love and appreciation without necessitating a round of storage reorganization. And clutter problems aside, quality time is often more valuable to your relationships than even a well-chosen gift.
Try these ideas to give to the people in your life without occupying prime real estate on their closet shelves.
For Your Roommate: A Regular Home-Cooked Meal
Pick a day each month and make a meal for your roommate. Scheduling in quality time is good for your friendship, and you may be able to help make sure she's taking care of herself during an especially busy season at work. Purchase an inexpensive calendar or print one out, marking the dates of your meals, so that she has something fun to open up when you exchange gifts.
For Your Mom: Quality Mom-Daughter Time
Likewise, your mom would probably love to have one-on-one time with grown-up you. Find a time to visit that museum or see the movie she's been talking about. Make a reservation for lunch afterward, either at an old favorite place or somewhere new. If an outing isn't in the budget, set aside an evening for a girls' night in. Rewatch movies you loved growing up or binge a show you used to have to wait a week to see (Fuller House, anyone?). Fashion your gift like a party invitation, even though it will be just the two of you.
For Your Husband or Boyfriend: An Out-of-the-Box Date
The holidays are busy, and sometimes things move too quickly for us to stop and appreciate the people we see all the time. Plan a date with your man for a few months from now, like a hike in the spring or a beach picnic in the summer. Pick something that he loves, even if it's not necessarily your favorite pastime. He'll enjoy having something to look forward to with you (and maybe you'll find a new appreciation for time out on the lake fishing). Let him know with a calendar invite pinged to his phone while you're opening gifts.
For Your Nieces and Nephews: A Library Outing
If the kids in your life are like mine, there is little they love more than spending time with their aunts and uncles. Taking your nieces and nephews out doesn't have to be expensive, nor does it have to be high-stress. Offer to bring them to the library to play for an afternoon. If you're in their town, they may already have a good lay of the land and they'll love showing you around. If they're coming to you for the holidays, scope out the local library's kids' section and ask about upcoming programs to keep them engaged. Share the invitation with the kiddos with a coloring page of a library scene or a cute tote bag to bring books home.
This one's a bonus for your brother or sister—babysitting for an afternoon means they can have some time to themselves!
When it comes to giving gifts, it truly is the thought that counts. Thinking ahead to how your gift is going to be received in the long run can make it even more memorable and appreciated—and maybe even more fun for you!