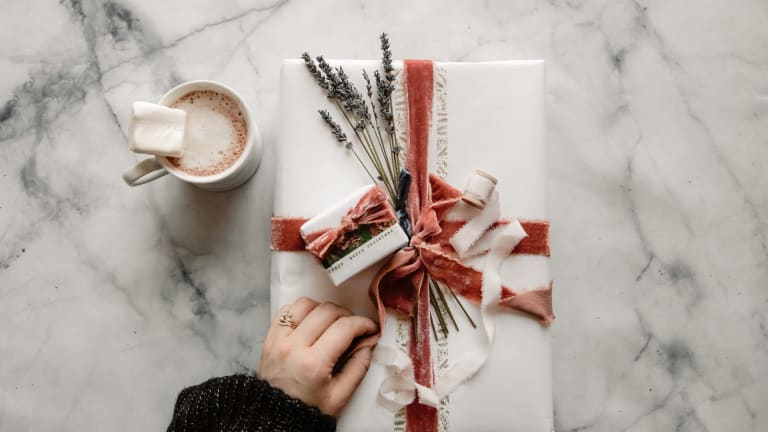 A Last-Minute Holiday Gift Guide
No shipping required.
We begin the holiday season with the best of intentions.
"I'll finish my Christmas shopping by Thanksgiving!" turns into "Okay, by December 1," followed by, "If it's all finished by the week before Christmas, I'll be happy."
Then, finally, comes the moment of panic: when even two-day Prime shipping is too slow. Suddenly, we're cringing at overnight shipping costs or circling the mall parking lot, fighting other last-minute shoppers for a space.
No judgment: We've all been there—and we're here to bail you out. Here are a few ideas that require neither expedited shipping nor a trip to the mall.
Audible gift subscription
There are hundreds of gift subscriptions—of all types—available for purchase online, but that's not always helpful when their lowest price points are still way more than you're willing to pay.
With one-month, three-month, six-month, and twelve-month options, Audible gift subscriptions offer the right price point for everyone. Buy a one-month gift subscription (for a mere $15!) and you're essentially giving someone the gift of one audiobook of their choice. Buy a twelve-month subscription, and you're giving them a fun commute all year long. If the recipient already has a subscription, she'll get all the gift credits up front. Win-win.
Blue Bottle Coffee subscription
Like Audible, Blue Bottle Coffee gift subscriptions offer a variety of price points: You can choose the type of coffee, delivery frequency, and number of shipments.
Also, who doesn't love getting packages in the mail? Especially when it's a shipment of artisanal coffee?
Amazon gift card
We're putting this on this list not because we think you haven't thought of it, but because we want to reduce any stigma associated with giving Amazon gift cards.
Receiving an Amazon gift card doesn't say, "I didn't know what to get you." It says, "Don't use this for cleaning supplies or diapers or other miscellaneous needs—get that bluetooth speaker you've been eyeing, or that miraculous travel mug that keeps liquid hot for hours, or a cozy throw for winter mornings." We'll take it.
Local classes
Maybe you've already participated in PaintNite or a similar drink-and-paint event, but have you tried PlantNite, its terrarium cousin? Buy two passes for you and the recipient, which can be redeemed for any event in the next six months.
Alternatively, try calling your local craft store—often, they offer fun and affordable classes like cake decorating or flower arranging, which the artist in your life might enjoy doing with you. (Of course, there are other ways to give the gift of quality time—check out our non-material gift guide for more ideas.)
The Great Courses
Many of us wish we could go back to school, just to take some fun courses outside our fields of study. The Great Courses offers classes on myriad topics, from photography to zoology to philosophy. And while they're available as DVDs, you can also purchase them as video downloads if you're running up against that Christmas deadline.
Note: They almost always have a sale—in the order of 70-90 percent off—so don't pay full price. Also: If you go the Audible subscription route, your recipient can download audio versions of many of the Great Courses with their credits!
Verily Yours
You knew we had to plug it.
Verily Yours is a newsletter subscription bundle intended to elevate and simplify your everyday life, from the dinner hour to personal finances. (Read more about it here.) Give a six-month subscription for $30 or a full year for $60.
Whether you find the perfect gift among these choices or elsewhere, we hope you'll find time to relax as the holiday approaches. Good luck!