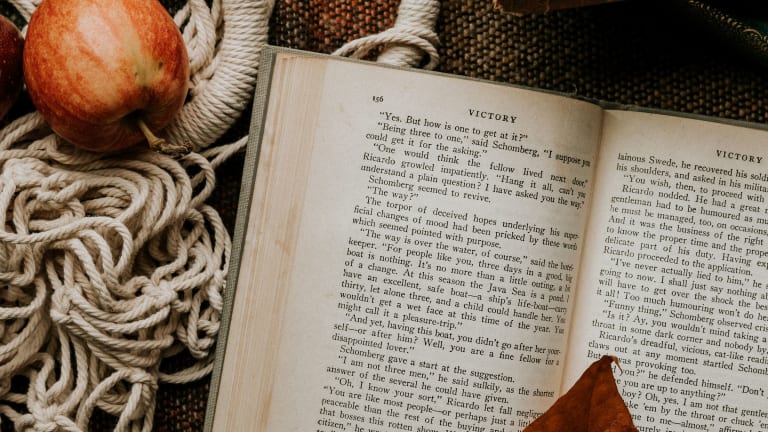 By Women, For Women: A Literary Gift Guide
Books for all the women in your life
Christmas is right around the corner! And its forerunner is the need to buy thoughtful, personal, and budget-friendly gifts for the important people in our lives. My family is big on gifting books, and I've found this is a particularly great gift genre if you're traveling for the holidays. Order through Amazon, send the book to your destination ahead of you, and spare yourself some of the packing challenges that we inevitably face at this time of year.
I'd like to recommend a particular genre of books for the women in your life: books by women, about women.
I've been happy to see widespread conversations about womanhood in the past few years, but I sometimes worry that the these conversations reduce womanhood to a commodity used to advance a particular set of social values. I think it's helpful to keep in mind the beautiful words of Edith Stein, a Jewish philosopher in Nazi Germany who combated gender stereotypes and discrimination: "The world does not need what women have, it needs what women are."
So as you're thinking about Christmas gifts for the women in your life (or for yourself!), here's a short list of books by women, about women, for women.
01. Mrs. Dalloway by Virginia Woolf 
This exquisite story takes place over the course of one day, following Mrs. Dalloway around the city as she prepares to host a party. Woolf uses the narrative device of stream of consciousness to portray Mrs. Dalloway's internal thoughts and to jump in and out of the minds of other characters she encounters throughout her day. With her beautiful sensory descriptions and meditations on the relationship between the past and the present, Woolf's care in depicting the psyche and the simple activities of daily life wins her my affection and makes this work relevant to women even a hundred years later.
2. My Antonia by Willa Cather
This beautiful novel centers on Antonia Shimerda, the eldest daughter in a family of Bavarian immigrants to Nebraska in the late nineteenth century. Although the book is narrated as a memoir by Jim Burden, his memories orbit around the title character Antonia, whose strength and vitality shape his experience of the world. This novel explores the power that women have both as friends and lovers to affect the lives of those around them. Cather is a powerful writer whose descriptions are so detailed that the landscape is almost another character, lending this novel a cinematic quality. Cather's choice to center her story around a low-class immigrant hired girl was radical at the time, and sets her apart as a woman of extraordinary vision.
3. My Brilliant Friend by Elena Ferrante
This book is, quite simply, brilliant. A professor of mine recommended it to me, lavishing praise on its beautiful narration and unusual plot structure. I found myself transfixed, reading it almost cover to cover. Written as a memoir and set in a poor neighborhood in Naples in the 1950s, this story follows the friendship of Elena and Lila from childhood into adulthood. Ferrante's ability to capture the swaying influence of friendship, the struggle to become an individual, the anxieties of adolescence, the role of the imagination, and growing awareness of the problems of one's world makes this novel both realistic and uplifting in its loving attention to even unlovely details. It's the first of Ferrante's "Neapolitan Novels," and I'm eager to devour the rest of them!
4. Beloved by Toni Morrison
I think I read this book in one sitting, and it left me speechless. It's difficult to describe the plot of the book, because it deliberately avoids regular narrative structure, and to reveal the major plot points to you would ruin much of the novel's power and would certainly defeat its purpose. But to give you some idea of the basic themes, the book centers on Sethe and her youngest daughter, Denver, after their escape from slavery into Ohio. Past and present mix together as Sethe remembers her horrific life as a slave and grapples with its continuing influence over her new freedom. As a magical-realist novel, Beloved also involves the influence of the supernatural in the otherwise real, mundane world. It explores questions of race, gender, and family relationships by focusing on four strong women, examining the terrifying power of womanly love to build, unite, nurture, and destroy. You'll be on the edge of your seat for most of this glorious, heartbreaking book.
5. Housekeeping by Marilynne Robinson. 
Full disclosure: I have not read this book. But I have read Robinson's Gilead (for which she won the Pulitzer Prize), and it is now one of my top ten novels of all time. So I'm adding Housekeeping to my list, and you should do the same. The story is narrated by Ruth, who recounts how she and her sister Lucille were raised by a series of family members. The girls face different kinds of abandonment as the novel explores the challenge of maintaining a spiritual home for oneself and one's family in the midst of external changes and challenges. One of my favorite things about Robinson's work is her prose, which one reviewer has described as "natural inner music." I'm sure you'll find yourself swept away by its limpid ebb and flow.
These books examine the profound mystery and power of what women are—and though they take a little more work than your average gal-pal novel, they reward the effort!