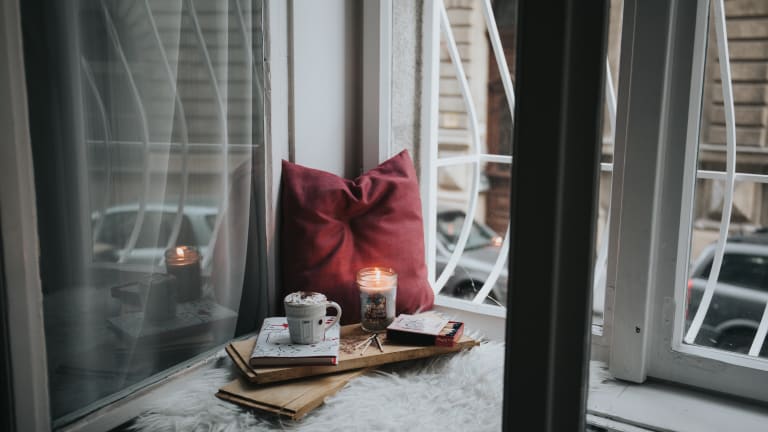 Have Yourself a Hipster Little Christmas: An Alternative Christmas Playlist
Leave the Mariah Carey for the mainstream- we've got Sufjan Stevens, Fleet Foxes, and more.
Well, ladies, now you know I really care about you.
This playlist started out with more than twenty hours of alternative Christmas music—a lot of it the most depressing music you've ever heard. As you know, I'm as much of an alternative music fan as the next girl, but normally I turn to the Christmas classics as soon as snow hits the ground (Frank Sinatra, anyone?). I'd never really explored the hipster Christmas scene—and the meditative tone and spare vocals of many of my beloved artists, so lovely in a moody fall playlist, tended to droop when it came to cheerful Christmas classics. (Never listen to an alternative version of "Have Yourself a Merry Little Christmas"—trust me, you will not feel merry.)
But the gentle touch of alternative music can bring us back to the elusive quietness of spirit that we all grasp for in these busy preparatory days—and, after wading through my massive playlist, I think I can offer you the best. Here are delicate vocals, new renditions of old favorites, and that little sparkle of joy that a Christmas playlist just can't do without. Sufjan Stevens, alternative phenomenon, has a Christmas obsession—100 Christmas songs, in ten albums. (Yep, that's one hundred songs, including "Christmas Unicorn," "Christmas Face," and "Come On! Let's Boogey to the Elf Dance!," none of which made the playlist.) Here are few of his sensitive renderings of favorite carols, alongside the classic "White Winter Hymnal" by Fleet Foxes, a couple of lovely pieces by Verily-recommended Lowland Hum, and the hushed tones of a wonderful new find, Sleeping at Last.
So put on your thick-rimmed glasses, pour yourself something in a Mason jar, and queue up this playlist. To show how excited you are about Christmas. Just, you know, not too excited.