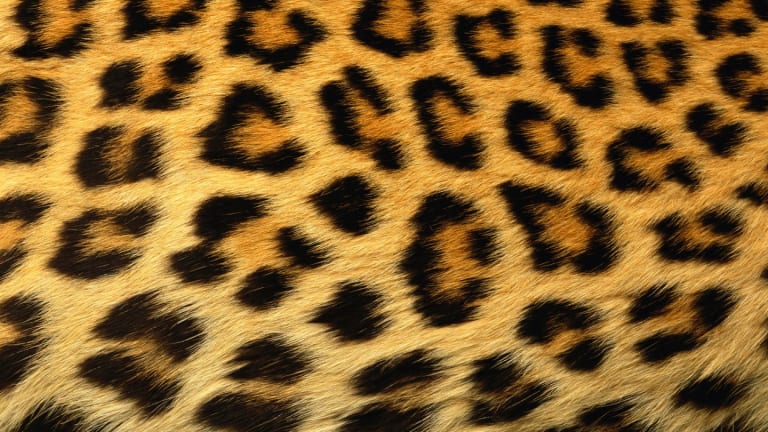 The New Neutral: How to Incorporate Leopard Print into Your Wardrobe
Welcome to the jungle.
Style is certainly a way of expressing yourself. I'm not much of a wild personality, but I love wearing leopard print. It might give off Tarzan or safari vibes, but I wholeheartedly maintain that leopard print is not just for the jungle; it can be worn tastefully and even professionally. Leopard can actually be worn as a neutral that works with nearly any color, print, or pattern—its warm, neutral tones pair perfectly with autumnal and winter hues (though it can also be worn year-round!) Simply find your level of comfort with leopard print below and follow these tips to make this pattern look classy and chic.
Playing it Safe // Beginner
Your go-to leopard print pieces: Belt, flats (or loafers, mules, etc.)
Colors to wear: Neutrals—black, browns, grays, cream, beige, etc.
If you're not quite buying the claim that leopard print can be classy, are unsure how a pattern seemingly so wild can be worn as a neutral, or usually don't experiment with your wardrobe much, this section is for you. To work a little leopard print into your wardrobe, start with a smaller accessory like a leopard print belt or flats. Neither of these pieces are inherently flashy, and they can be incorporated seamlessly into an all-neutral ensemble. While I maintain that leopard is a neutral that can be worn with bright, bold colors or mixed with other prints, if you're feeling timid about adding it into your wardrobe, stick to neutrals everywhere else.
Try this:
A black turtleneck tucked into dark skinny jeans, accented with a leopard-print belt. Add a tweed gray blazer if you're feeling bold or to add some extra texture. Otherwise, keep the look simple with a long camel or gray sweater. 
Black leggings with a neutral tunic or chunky, oversized sweater, accented with leopard flats
To warm up to this print, every time you go to wear black or brown flats or a belt with an outfit, try switching out with a leopard-print version. Still not sold on the whole leopard-is-for-anyone thing? Play it safe by simply tying a leopard-print bandana or small scarf around the handle of your favorite leather (or faux-leather) bag. Any color works, but stick to black, brown, or neutral bags if you're uneasy about it.
Warming Up // Intermediate
Your go-to leopard-print pieces: Booties, heels, ascot or bandana, purse or tote
Colors to wear: Olive green, poppy red-orange, mustard yellow, chambray blue, cranberry red
You're feeling the leopard vibes, but still are a little shy about going all out. Play up the leopard by tying a bandana or ascot around your neck—tres chic! By bringing the leopard print closer to your face, you make it more noticeable, but the piece itself is still a small part of your overall outfit. If you're not feeling the necktie look that's totally in right now, you can still kick up your shoe game a notch with leopard-print ankle boots or heels instead of flats. You can also make your leopard pop a little more by wearing any of the aforementioned accessories (including a leopard tote!) with warm hues like olive green, poppy, mustard, chambray blue, or cranberry. All of these tones are perfect for the chillier months, and—for those not ready to wear leopard with any color just yet—the camel and black of leopard print pair effortlessly with these options.
Try this:
A solid dress in one of the above colors with black tights and leopard-print booties, like this

Leopard-print ascot around your neck, chambray button-down shirt popping out of a cream cable knit sweater, olive green skinny jeans, and Keds or leather loafers
Cranberry dress, black or brown leather knee-high boots, and a leopard-print bag or tote
Feeling Confident // Advanced
Your go-to leopard-print pieces: All of the above accessories, plus sweaters, shirts, pants
Colors to be worn with: Any color, plus stripes and tweed
You are not intimidated by leopard print, nor should you be! You know it can be worn as a neutral and that it is anything but a trendy look. You are comfortable wearing larger leopard-print pieces like sweaters, tops, or pants. At this level, you can wear leopard as a neutral—meaning it can pair with any color—and are willing to dabble with mixing other prints with it. To ease into the print mixing, keep the other (non-leopard) pattern simple, like a striped white tee or a fine tweed. The classic look of these patterns makes them easier to mix with leopard than multi-colored prints like plaid or bolder textures like fur.
Try this:
This shirt does the pattern mixing for you—no fail! 
Olive military jacket over a striped white and navy shirt, skinny jeans, and leopard-print booties or heels
Leopard-print crewneck sweater with a bright wool skirt, a chunky pearl necklace, gray tights, and black booties
Leopard-print work pants that taper to the ankle, a blue-striped button-down shirt with a tweed blazer or jacket, and neutral flats or loafers:
Full Send // Professional
Your go-to leopard-print pieces: All of the above, plus dresses and coats
Colors to be worn with: All of the above, plus gingham, plaid, leather, fur—anything!
Leopard print is your jam. You are not afraid to make leopard a tasteful accessory or accent, or boldly don a leopard fur coat or silk dress. Right on, sister. Like me, you probably have lots of leopard-print pieces in your wardrobe, so don't be afraid to get creative and mix and match prints and patterns. When doing so, keep the other patterns in a neutral or muted shade (navy buffalo check is easier to mix with leopard print than hot pink buffalo check), or keep one of the prints smaller in proportion to the other (e.g., a large plaid pattern with a smaller leopard print, or a larger leopard print with narrow stripes and fine tweed). With full-on leopard pieces like dresses or coats, keep the rest of your look simple (think: solid colors or simple patterns like Breton stripes and basics like jeans and leather boots) since the leopard print takes up so much space.
Try this:
Leopard dress, burgundy tights, cranberry lipstick, olive booties or black knee-high boots
Navy gingham button-down shirt, olive-colored cardigan, and a tweed skirt accented with a leopard-print calf-hair belt, with leather knee-high boots:
A leopard coat over a printed shirt, your favorite jeans, black or olive heels or booties, red lipstick
However you decide to incorporate leopard print into your wardrobe, wear it confidently. In fact, you'll find that wearing this pattern will give you confidence. Rock on, girlfriend.