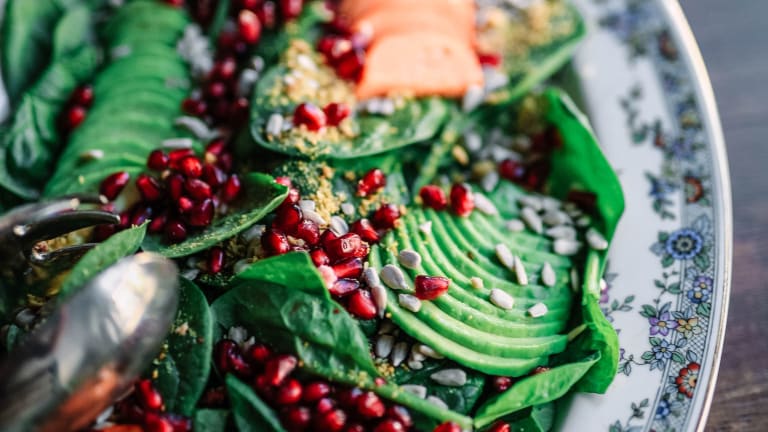 Embrace the Beauty of Eating with the Seasons
Eating seasonally is good for you (and your wallet).
There is a growing desire in our nation to get more out of our food. We all want to feel and look our best, and nutrition is coming onto center stage to make that possible. People are finding their ways to specialized diets, superfoods, and more, all in an effort to make the most of one of the most essential things we do each day: eat.
While there are merits to various philosophies of the human diet, the majority of us would do best to simplify things and ask one easy question, namely, what's growing right now?
Foods grown in their proper seasons and with the appropriate growing conditions contain all of their natural nutritional goods. It's no surprise, then, that they are more delicious. Consider a tomato harvested in the middle of August. Now compare that to one bought at the grocery store in the middle of December. The difference in flavor is telling. When grown out of season, a crop's nutritional content can decrease significantly, and it will only diminish further during the time it takes to travel to you.
Seasonally fresh produce also tends to satisfy different physical needs our bodies have throughout the year. In the summer when we need to stay hydrated, produce stands are full of cucumbers and melons. Fall foods like apples are high in fiber to aid digestion and prepare for colder weather. With winter come foods higher in fat and protein, which help keep our bodies moisturized when the weather dries out our sinuses and throats. As spring approaches and we are ready to feel lighter, greens are harvested to help detoxify our livers.
Being cognizant of what's in season is not only better for your body, it's better for your wallet, too. Food grown in its natural conditions costs less to produce, and those savings often make their way into a reduced price.
Ready to embrace fall with your plate and your palate? Start with these fall treasures, and cook up a portion of autumnal bliss.
Beets are rich in a variety of vitamins and minerals, fiber, and antioxidants. They also contain a phytochemical compound called glycine betaine, which can help regulate plaque in the arteries and lower the risk of cardiovascular disease. Make sure to cook up the green stems, too! These are rich in vitamin C, which is important for your immune system, especially this time of year. Try sautéing chopped (well washed) beet greens in a little oil and garlic and then folding them into a quesadilla. Yum!
Sweet potatoes are also a good choice to build immunity, since they're packed with vitamins A and C. Baking them is a cinch, either in the oven or the microwave. Topped with a bit of butter and a dash of cinnamon, they make a great snack on a chilly afternoon.
The rich jewel tones of this side dish are a feast for the eyes as well as the stomach. Not only is this recipe simple to prepare, its leftovers are great over a salad or mixed with cooked quinoa for tomorrow's lunch.
Apples are a fall staple, and with good reason: They are a good source of fiber, which helps regulate blood sugar. In addition to a fair amount of vitamin C, they also contain antioxidants and plant compounds like quercetin and catechin, which have been shown to have antidepressant effects and to improve brain and muscle function, respectively.
Try: Apple Cinnamon Overnight Oats
The promise of this apple overnight oatmeal is just the thing to help you rise and shine when the sun wakes up later each day. Mix up two or three jars at once for a stress-free morning routine.
Not only are acorn squash adorable, but they are also packed with a broad range of vitamins and minerals, which can boost immunity, improve vision and skin health, build strong bones, and regulate blood pressure. In addition to the recipe below, the roasted flesh is delicious when blended with a bit of water and maple syrup. Keep it thick to serve as a side dish or thin it out for a soup.
Try: Sausage and Apple Stuffed Acorn Squash
You can roast the squash ahead of time for this recipe, say while you're chillin' on the couch, watching football with a glass of cider. The filling comes together quickly and will fill your kitchen with a lovely aroma. This dish is pretty enough to serve to guests, but easy enough to make on a weeknight.
Cheers to a happy, healthy harvest time!