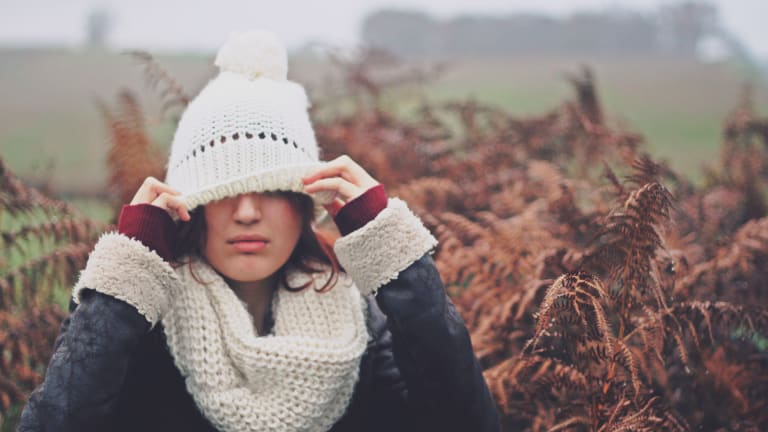 Learning to Say 'No': The Holiday Edition
Reducing stress is essential to a meaningful holiday season.
It's no secret that "the most wonderful time of the year" can also be the most stressful.
As we collectively fly into a frenzy of baking, hosting, shopping, spending, and consuming, we often give away pieces of our sanity along with our wallets and schedules. Nearly one-third of Americans describe the season as "frantic"—in fact, one study found that holiday shopping can induce a physiological response analogous to running a marathon. Furthermore, women tend to experience higher levels of holiday-related stress than men. For a time that is meant to be joyful, this is particularly distressing.
Fortunately, though, other research shows that certain elements of the holiday season can combat this damaging stress cycle. Embracing tradition and swapping out stress-inducing tasks for life-giving ones can restore the beauty and wonder of the season and protect us from deleterious side effects.
That said, why don't we welcome a more connected and intentional approach to the holidays?
One way we can do this is by deliberately under-scheduling our days rather than stuffing them to the brim with errands, obligatory cocktail parties, shopping sprees, and miscellaneous other to-dos that will likely increase our stress and anxiety. We can live counter-culturally by incorporating traditions that hinge on less rather than more—less stuff, less stress, fewer parties, fewer calories. But this starts with learning how to say no to excess. It isn't easy, but with some discipline and advance planning, it is not only doable, but vital to having a more meaningful holiday season.
Here are four practical tips to rid your holidays of stress-inducing excess.
Say NO to: Failing to plan.
Instead: Create your holiday calendar now.
Look at your schedule before the holidays hit full swing, and sit down to devise a plan. If it applies, be sure to consult with your spouse or significant other to plan your schedule. Make a comprehensive list of every office party, cookie exchange, Secret Santa event, and family tradition on the docket, and decide what you will attend and what you will skip this year. Write a detailed calendar and post it in a prominent place in your home.
While this requires advance planning, it will be an hour well-spent—it will help you identify your priorities before you become swept up in the holiday rush. In doing so, you can ensure that you will enjoy the events you choose to attend, rather than feeling as though you are simply checking them off a list before rushing off to the next thing. In other words, planning ahead can help you strive for less but better when it comes to your holiday calendar.
Say NO to: Last-minute shopping.
Instead: Purchase with intention.
Rather than rushing out at the last minute to fill your shopping cart with everything in sight, plan ahead so you can avoid both the crowds and reckless impulse purchases.
I've learned to say no to excess in my holiday shopping trips by observing my mom's approach to gift-giving. Instead of joining the throngs of frantic December 23 shoppers, she shops for the holidays throughout the year: If she is out and about and sees something that she thinks someone in the family would like, she buys it and puts it away for Christmas. She gives the most thoughtful gifts of anyone I know, and I think this is largely because she says no to last-minute, stress-induced purchases. Instead of making purchases simply because she needs to find something to fill the empty space under the tree, she truly thinks about what people would enjoy.
Okay, so what if you haven't been shopping all year? Try setting a deadline for yourself that isn't Christmas. Not only will this allow you to take full advantage of online shopping (no need to worry about pricey expedited shipping!), it will also give you time to relax in the final days leading up to the holiday.
Say NO to: Overscheduling your weeks.
Instead: Deliberately schedule time for rest.
During the holidays, it can be easy to unintentionally fill your days with tasks and errands. Before you know it, time that you intended to be connected, restful, and intentional will be gone. To combat this, decide ahead of time which days, nights, or weekends you will leave unplanned —and actually plan that unplanned time, so that nothing can encroach upon it.
You might choose to fill that time with a date night or dinner out with your girlfriends, or you may simply rest, watch a classic Christmas movie, or enjoy the holiday lights in your neighborhood. No matter what you choose, strive to be as scrupulous in adhering to this rest schedule as you are with planning your work schedule and your social calendar.
Say NO to: White-knuckling your way through the holidays.
Instead: Embrace tradition.
Recurring traditions in my family have made me regard the holidays as a special time and not a stressful one. They give me something to look forward to, teaching me to view Thanksgiving, Christmas, and New Years as a joyful and exciting season rather than a harried, stressed out, and overburdened one that I simply need to muddle through.
Traditions can take many forms, from serving a particular dish on Christmas Eve (my family enjoys "the seven fishes," an Italian tradition), attending a midnight church service, watching a certain movie as a family, volunteering at a local soup kitchen, running a 5K on Thanksgiving, or inviting friends over to test-drive your newest holiday dessert recipes. No matter what they are, devising traditions will help you and your family take ownership of the holidays.
In the midst of a consumerist culture that pushes us to more, more, and more—more stuff, more stress, more obligations—we have the power to choose less. To say no to stress and yes to peace. To say no to excess and yes to simplicity. To say no to greed and yes to generosity.
No matter how we observe the holidays, no matter our religious or cultural traditions, we can choose stillness, love, connection, rest, and joy. The choice is ours to make.