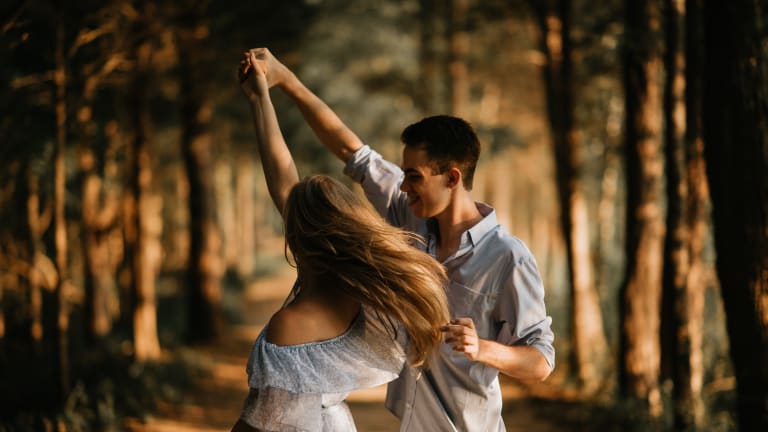 The Important Questions Every Woman Needs to Ask Her Boyfriend
Go into marriage eyes wide open.
I do not claim to be an expert on relationships, dating, or marriage. The fact of the matter is that by the time I was thirty years old, I had been through a painful marriage and divorce.
What I am an expert in is my own story.
My story consists of discovering seven months after getting married my then husband had a serious pornography and sexual addiction. As a woman, I felt utterly betrayed and angry. This secret addiction nullified my marriage, and my so-called perfect life began to fall apart.
As I pursued my own healing journey in the aftermath of my divorce, I discovered there are many other women today who have also been traumatically impacted by a culture seeped in pornography and problematic sexual behaviors.
Looking back on my relationship with my former husband, I realized I ignored some red flags. I can see how naive I was. I wanted to be with someone so that I would feel loved and whole, mistakenly thinking my fulfillment would be found in the arms of a man. I never acknowledged wounds from my childhood before I got married. I never looked at the unhealthy messages I received about sex and my body as a woman.
I found after I married that my former husband was a sex addict. But I've learned it doesn't have to be this way for other women or myself going forward.
One of the greatest things I have become convicted of is that women need to be brave and courageous to have honest, vulnerable conversations with men they date about their sexual history and porn use.
In the aftermath of my divorce, I did a lot more healing work with my counselor—whom I first began seeing a year into my marriage—to help understand what I would look for someday as I started to date again.
We came up with a list of questions that I would ask a man I am dating. These questions came about as we talked about what were hurtful, destructive things that were present in my marriage that I would not tolerate in a future relationship. We determined it was also important to ask these questions early on in a relationship.
The following is a list I developed with the help of my counselor.
What was your first sexual experience?
When were you first exposed to pornography/masturbation? What is your history with these behaviors?
In the last year, how often (times per week or month) have you viewed pornography ? What is your favorite kind to watch?
In the last year, how often (times per week or month) have you masturbated?
(A follow-up question based on these above responses) Do you see these as compulsive, addictive behaviors in your life? Do you feel you cannot live without either of these behaviors?
Have you ever been to strip clubs? If so, how frequently and how many times?
Have you ever forced a woman to do something sexually she did not want to do?
Have you ever propositioned a woman for sex/paid for a prostitute?
Have you ever lied about the nature of your addiction? (By this point you'll get a sense of this, if it sounds like he has addictive sexual behaviors)
If yes, what are you doing for recovery? What are you willing to do to be healthy?
I am quite certain many of you reading are shocked that I would ask a guy these things. But I have. I have asked all these questions to the man I have been dating for almost the past year. I was petrified to ask him.
It didn't happen all at once; they have been ongoing conversations. But those conversations opened the door to honest, real conversations about healthy sexuality.
I promised myself, regardless of his answers, that I would not be open to dating a man who was not healthy sexually. I knew I never ever wanted anything remotely close to what I experienced in my marriage ever again.
I believe every woman should ask similar types of questions to men she seriously dates, and well before she marries a man. Our culture offers so many conflicting and harmful messages about sex. The chances of a woman today meeting a man who has never viewed porn or doesn't have a history of problematic sexual behavior are slim. And if a man has a history of sexual addiction, it will not magically go away when he marries. Trust me, I learned the hard way.
But I also know that hope is not lost, either.
I have met many couples in the recovery world whose relationships were healed and restored. Healing from sexual addiction and pornography is possible. Men and women are finding recovery every day through resources like Fight the New Drug, Fortify, Bloom, or individual psychotherapy with CSAT counselors (certified sex addiction therapist).
I know the experience of my first marriage is not what a life-long commitment is supposed to look like. Amid the trauma and pain of that relationship, I still deeply believe that a loving, trustworthy, secure marriage is possible for me someday.
As I move ahead, I know I am braver and more self-aware. I look to the future with hope in myself and my ability to know when I am safe or not safe in a relationship with a man. And I share my story with the sincere hope it helps other women find that safety and security in love, too.