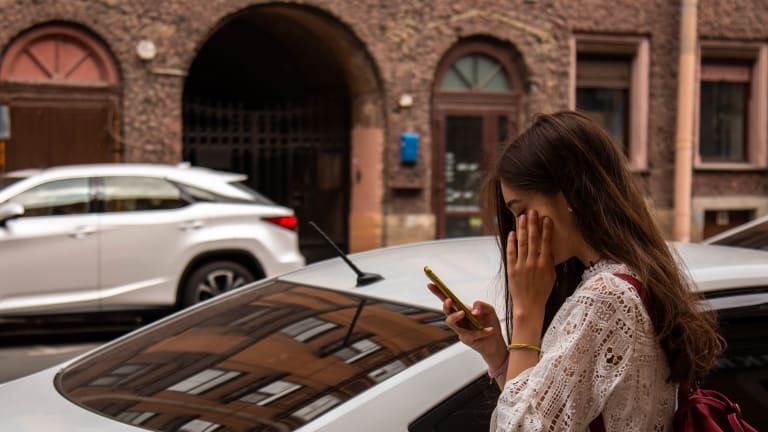 Dating Unscripted: Ending the Endless Text Conversation
Your time (and his) is valuable.
"What are you up to this weekend?" he texted me.
I rattled off a few plans, noting my obvious windows of free time, should he want to meet up: "Dinner with friends on Friday night, relaxing on Saturday, a Baptism for a friend's child on Sunday in the morning, but relaxing again in the afternoon. What are you up to?"
His response arrived shortly: "Sounds fun! I hope you have a good weekend! I'm just relaxing all weekend."
Hmmm. Not quite the way I expected this conversation to go.
We had met on a dating app, and after a few weeks of nearly daily texting, we still hadn't met in person. I had hinted at my openness a few times—"oh, our offices are so close to each other. We'll have to meet up sometime!" I'd write. That's about as direct as my old-fashioned dating ways would allow me to be. "Yeah!" he'd exclaim, with absolutely no movement to making it happen. Yet, every single day, he found a reason to text me, and so our conversation would continue.
According to his profile and through our texting, we discovered we shared a lot of values and aspirations for life. We had some similarities in our upbringings, including some cities we once called home before moving to our current city. But I've dated enough to know that those checklist details and a connection online are not a barometer for actual compatibility. The elusive spark we call chemistry can really only be determined by meeting in person and seeing if our personalities match, if we find each other actually attractive (instead of just objectively good looking via our profile photos), and so forth.
The longer we texted, the more invested I felt, and yet I also could feel my growing resentment toward him and toward this whole modern dating approach. Here I was, spending time every day considering the right words, phrases, and timing of texts (you know you do it, too), when we could easily establish in one coffee date if this "relationship" is even worth either of our time.
He continued to text over the weekend, and I responded when I was able, which meant longer than normal delays, and not as well thought out texts. Sunday night rolled around, and around 9 pm he texted "I'm bored, lol. You should come out, haha."
I wasn't laughing. I was in sweats at home, and planning to head to bed in the next hour. He was supposedly free all weekend, we have never met, and this is how he wants a first meeting to go.
Blame it on my tiredness, and my dear roommate who also fumed with me at the half-hearted invitation, but I texted back what I was really thinking.
"Well, this is unfortunate. I thought I was talking with someone who would be a bit more thoughtful about an invitation to meet for the first time. I'm also not looking to 'entertain' anyone, I'm looking to get to know someone. I can't come out right now, because I'm about to go to bed."
The text was unusually bold and direct, especially for me and my personality. Some friends wondered, in a supportive way, if I should embrace the casual nature of dating today, and that it wouldn't have hurt to have taken the opportunity to meet up.
I had few regrets about how I handled it, though, especially when he finally texted back. It was early evening Tuesday, and he wrote:
"I think my text came off the wrong way. I'd like to make it up to you by taking you out for a drink or dinner when you're free and it's convenient for you. Let me know."
Now, that's what I'm talking about! I wasn't trying to be mean or play hard to get. I just wanted an opportunity to meet for the first time in a more intentional manner—when I could look nice and be a bit more awake.
A few days later, we met for drinks at a wine bar in between our apartments. The conversation was fun and lighthearted, but it was clear to both of us by the end of the date that we weren't a match. Yet, I walked away from this encounter with more confidence and a better approach to my dating life, online especially.
Relationships are about give and take, and it's important that we're able to communicate with one another what we need and want. This sharing of expectations is part of the process of determining compatibility, too. We don't have to go with the flow to an unending degree, even in the early stages of dating.
A little directness, properly placed and politely stated, can go a long way in helping to sort out what you desire and deserve, and whether a man is right for you. 
Editors' Note: Dating Unscripted is a column in our Readers' Write section. Submit your own story here.
Verily's mission is to empower women to be less of who they should be, more of who they are. If you support this mission and you want to see us go to print, subscribe today to Verily Yours. You'll receive exclusive, quality content that will simplify and elevate your everyday, while supporting empowering women's media.