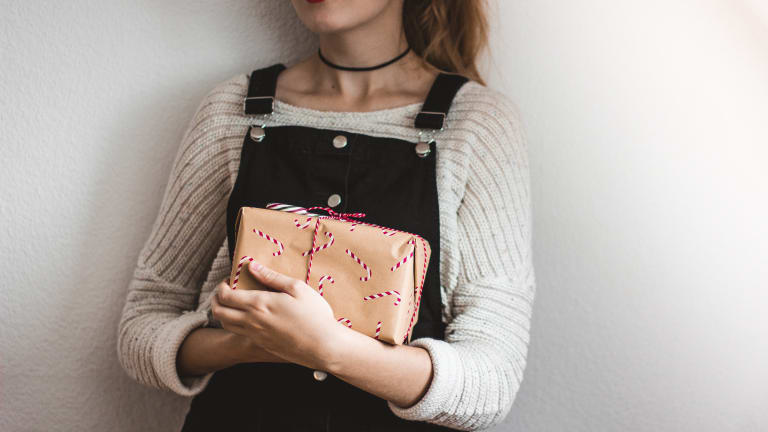 Holiday Gift Guide: Gifts That Give Back
Give gifts to your loved ones and help others who are in need.
We all enjoy finding just the right gift for our best friend, spouse, parent, or child. Gift giving can be even more enjoyable when we also are helping others who are in need. There are several wonderful organizations and nonprofits that donate a percentage of their profits right back into their mission—whether it's helping victims of sex trafficking or building a well to obtain clean water for a village in a remote part of the world.
By intentionally purchasing from these kind of organizations, the gift you give your loved one goes even further than them. You have buying power. Why not use it for the good?
This special organization provides a Holistic Care Program to women who have been victims of exploitation in Asia. They help these women through vocational, business, and management training. They provide shelter, counseling, and education for women and their children as well. To fund their efforts, the Starfish Project sells jewelry created by these women that range in price from $19 to $116. I've had my eye on these Payton White Triangle Stud Earrings ($39.99) for awhile.
For every item you purchase, Headbands of Hope donates a headband to a child with cancer. They also donate 10 percent of sales during certain weeks of the year to a childhood cancer charity. Jess Ekstrom started this organization out of her dorm room at North Carolina State University after meeting children with cancer during an internship at Disney World. She found that kids feel more comfortable with a headband after losing their hair as a side effect of chemotherapy. These headbands are really pretty, like this Lace Tie ($16.85) one. Headbands of Hope also sells hats, beanies, chokers, and bows.
I'm not into makeup (like at all), but I had tried some Philosophy makeup samples at one point and loved them. They also sell an entire skincare line and fragrance collection. Philosophy gives back to women in particular by giving one percent of the company's net profits in the United States as grants for community-based mental health and wellness programs for women and families. Why not try their cinnamon buns shampoo and shower gel ($18)? You can read the recipe for the fluffy sweet treats right on the bottle while you lather up with the sweet scent.
To date, this organization has donated one million bars of soap and created or repaired four wells in Haiti to help give the people their clean water. The founders started Hand in Hand after learning that nearly half of the five million children who die of water related illnesses each year could have been saved by hand washing alone. For every purchase, Hand in Hand donates a bar of soap and a month of clean water to children in Haiti. Try this Lavender Bar Soap for just $6.
Buy a bottle of Do It for the Love red wine and know you are helping to give someone the opportunity to experience healing and make memories through live music. Ca' Momi winery created this particular blend of Syrah, Cabernet Sauvignon, Petit Verdot, and Zinfandel ($18.99) especially for the Do It for the Love—a nonprofit organization that brings individuals with terminal illness, wounded veterans, and children with severe challenges to live concerts. One hundred percent of profits for this wine go to the foundation.
Give your loved ones the jolt they need with Fire Dept Coffee, which donates 10 percent of their profits to support ill or injured firefighters and other first responders. They sell various roasts plus gear and even spirit-infused coffee. This tequila-infused coffee, which comes in whole or ground beans, sounds amazing ($14.99 for 14 oz).
Giving meals to children who don't have enough to eat or are lacking proper nutrition is the mission of Cuddle + Kind. They sell hand-knit dolls and donate ten meals for every doll sold. They have donated more than five million meals to underserved children worldwide since their inception. The dolls are adorable and are priced between $50 and $75. This Lucy the Lamb doll ($52) is just precious.
For the eco-conscious consumer, Tentree is a great option for purchasing clothing made with sustainable fabrics and helping to replenish trees around the world. Tentree plants ten trees for every item purchased, even allowing customers to see where those trees are planted. These atlas men's sweatpants made from organic cotton and recycled polyester look oh-so-comfortable ($62).
This partnership between Servv and Catholic Relief Services (CRS) was born from the desire to introduce products to consumers made by artisans and organizations that pay workers a fair wage, care for the environment, and engage in ethical business practices around the world. You can find all kinds of unique gifts for every occasion that are produced and delivered under fair trade. A portion of every sale from Servv goes back to the humanitarian efforts of the CRS. This gorgeous Shesham Serving Board ($38) from Egypt makes me want to cook a gourmet meal just so I can use it.