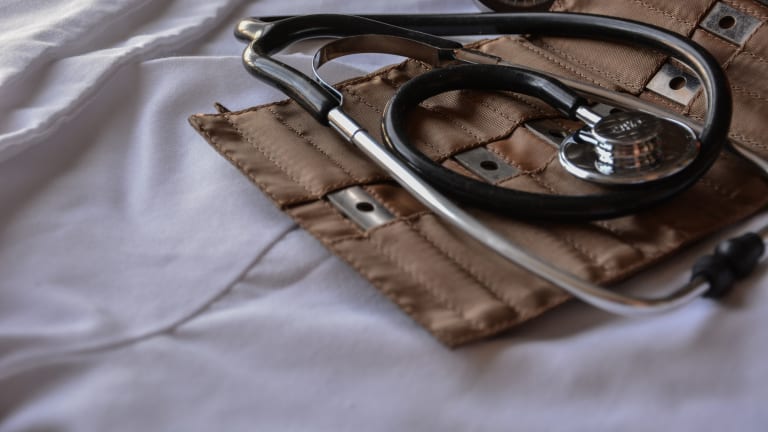 Three Doctor Appointments You Should Have Made By Now
And how you can afford them.
With the rest of 2018 quickly ticking away, your mind is probably on all the things you have to prep before the new year. But does that mental to-do list include taking care of you? Wellness is wealth, and we can only enjoy the luxuries of each season if we're in good health. Before your planner gets packed, call to schedule these three doctor appointments which experts recommend having at least once or twice a year.
See a Dentist
If you haven't paid your dentist a visit this year, brace yourself. The American Dental Association (ADA) recommends regular check-ups and teeth cleanings to help spot issues early on, when treatments are simpler and more affordable for you. The number of visits a patient needs depends on their unique situation (i.e., braces, cavities, wisdom teeth, etc.), but regular cleaning and check up appointments should be every six months or at least once a year.
TIP: If you're worried about paying for dental care, know you have benefit plan options. A PPO plan has a network of dentists for you to choose from who perform services at set prices. A DHMO network of doctors includes some services with a co-pay and some services at no cost to you. Finally, discount or referral plans include a group of dentists who offer services at reduced rates. Even if you choose to opt out of a benefit plan, spending around $125 out of pocket for a check-up and teeth-cleaning is well worth the investment for a healthy smile all year long.
See an OB-GYN
A routine ob-gyn appointment should include a pelvic exam, Pap smear (one every three to five years), and breast exam. Like routine dental visits, preventative gynecology appointments help catch problems, like breast and cervical cancer, that develop over time. If you don't already have an OB-GYN you love, here are a doctor's tips on how to find the best gynecologist for you.
TIP: Some insurance plans consider an ob-gyn a "specialist," so you may have a higher copay to see one than you would your primary care physician. A basic gynecology office visit without insurance costs around $125. Additional tests (like a urinalysis or ultrasound) are added onto that bill. Because feminine health is such an integral part of a woman's overall health, we can't stress enough the importance of this doctor visit whether you're sexually active or not.
See a Primary Care Physician
In your twenties and thirties, one of the first things your doctor will check are your blood pressure and body mass index (BMI). Along with taking your family history, diet, exercise, alcohol and tobacco use, she'll assess any risk for problems like heart disease, high cholesterol, and diabetes and follow up with any necessary counseling. Since people between the ages of twenty and forty-nine are most likely to get it, your doctor may screen for Hepatitis B, a virus spread via blood, sore, or body fluid contact that can cause serious liver disease and damage. Your doctor will also check for signs of anxiety and depression. Hormonal birth control, thyroid issues, PCOS, postpartum, and other life changes or illnesses can trigger mental illness. Be honest with your doctor to get help you may need.
TIP: You'll end up spending less overall if you invest in high-value care with a good PCP now. A recent Kaiser Family Foundation study found that about half of eighteen to twenty-nine-year-olds don't have a primary care physician, likely because Millennials prefer the convenience of using apps and retail clinics for fevers or sore throats. But Dr. Natasha Bhuyan at the American Academy of Family Physicians warns against this practice:
"It's a PCP who can support a patient through behavioral change, like decreasing alcohol use. It's a PCP who can link a patient's insomnia to their underlying anxiety disorder or detect and address their risk of diabetes. It's a PCP who can have a thoughtful conversation with a patient about why they don't need an MRI for their headache."
The continuous care you get from a PCP is worth the cost of health insurance. If you're young and single, you actually have an opportunity to buy certain insurances at less expensive rates.
Now, you know what to do. Make those appointments, follow through, and keep going on the journey toward the best you.