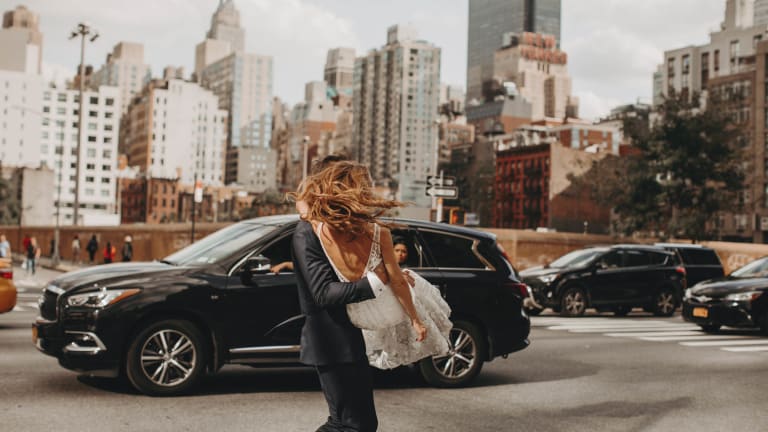 3 Relationship Books Every Woman Should Read
These books are like a conversation with your girlfriends, comprehensive and easy to read.
Gather a group of women together, and it won't be long before the topic turns to relationships—specifically romantic relationships. There is an ease in these conversations that help us to understand ourselves and our relationships. We look for similarities, so that we can better understand men: that mysterious other half of the human race. We also look for trouble spots: Is this a red flag or just a speed bump? And we look for insight into our own reactions and behavior: Was I right to be upset? Does it keep not working out because of me?
Here at Verily, we spend a lot of time reading about relationships. So, we thought we'd share a few relationship books we think every woman should read. Whether you're looking to understand men, yourself, or relationships better, these books are comprehensive and, just like a conversation with your girlfriends, easy to read.
Based on extensive research of thousands of men, this book reveals the motivations, feelings, and instincts that are inherent in most men. First published in 2013, Feldhahn recently updated this edition to include the latest brain research. Expect to be surprised and stretched in your thinking and to walk away with a better understanding of how men relate in the world. To give you just one example, we found it helpful to understand, according to Feldhahn's research, that respect equals love to men, and that sex is not just physical for men, it's actually first and foremost an emotional connection for him.
There is a companion book For Men Only: A Straightforward Guide to the Inner Lives of Women." If you're in a relationship or married, we suggest you and your man read them together and discuss what rings true for you. After all, an open conversation will help you love and respect each other better.
Written by a psychiatrist and a neuroscientist, Attached sheds light on how we form and keep relationships, according to our relational history and emotional makeup. Building on the work of psychologist and psychiatrist John Bowlby on our genetic predisposition as human beings to form attachments with other people, Levine and Heller distinguish three attachment styles: "secure people feel comfortable with intimacy and are usually warm and loving; anxious people crave intimacy, are often preoccupied with their relationships, and tend to worry about their partner's ability to love them back; avoidant people equate intimacy with a loss of independence and constantly try to minimize closeness.
The book helps readers identify their attachment style and how to grow in love and strengthen relationships in accordance with that attachment style. The good news is, attachment styles are changeable as we become more aware about ourselves and our partners. Especially if your relationships keep hitting the same roadblocks in intimacy, this book is a great resource.
Dating isn't what it used to be, and if there's anyone who knows that truth and can communicate it well, it's Sara Eckel. Tying in research, her own personal experience of marrying after age forty (while wishing for it much sooner), and the experiences of her many friends, Eckel's writing is a vote of confidence for every woman still looking for "the one."
Readers will feel understood. They will be encouraged. And they may glean wisdom from the ways Eckel found peace and fulfillment while looking for love.
Married women, we suggest you read this book, too! After all, chances are you have a friend or a sister who is fabulous and unattached, and you can't quite figure out why. Read this, and then share it with her.