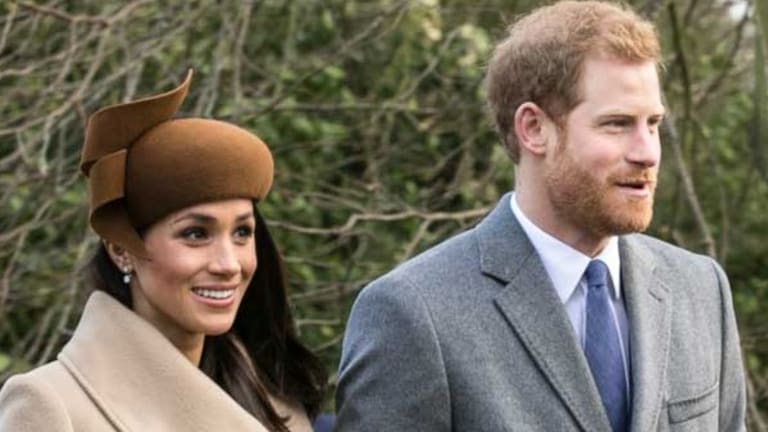 The Latest Royal Baby Is On the Way, and Other Notes From the Week
Catch up on all the news you might have missed with our handy summary of the week's top stories.
We're pleased to bring you "While You Were Out"—the Verily editors' quick takes on the happenings of this week.
Hurricane Michael Shocks the Nation
Hurricane Michael, which hit the Florida Panhandle last week, has proven itself to be one of the most devastatingly intense hurricanes to make landfall in the United States. Originally formed in the Caribbean Sea at the beginning of this month it developed slowly and ominously into a full-fledged hurricane, becoming a Category 4 as it pummeled Florida on October 10th. As of today, the hurricane is confirmed to have killed at least 35 people in the state and destroyed the homes and properties of many more, with the Panhandle communities of Mexico Beach and Panama City suffering the worst damage. The exact count of lives lost will most likely continue to mount as rescue teams work to uncover bodies. Schools, businesses, and entire neighborhoods have been literally wiped away, leaving families feeling helpless as they wonder as how to rebuild their lives from scratch. Overall, the devastation is nearly incalculable, with insurance losses likely numbering in the billions of dollars.
At the same time, those in need must rely heavily on the efforts of those around them. Goodwill, for example, is busily planning to donate clothing and household items. Local business owners are reportedly also doing their part in a variety of ways. Even those of us who are far from the affected areas can contribute. Those seeking ways to help can donate to the Red Cross or Habitat for Humanity, organizations that will have a large presence at the recovery sites, in addition to making blood donations. —Mariel Lindsay
Prince Harry and Meghan Markle Are Expecting
Royal baby news! Prince Harry and Meghan Markle, whose wedding this May captivated audiences worldwide, are expecting their first little one. Announcing the news via their Twitter account, they stated that "Their Royal Highnesses The Duke and Duchess of Sussex are very pleased to announce that The Duchess of Sussex is expecting a baby in the Spring of 2019." Speculation as to a possible pregnancy had been steadily brewing due to Meghan's growing waistline in recent photographs when Kensington Palace confirmed the news.
In terms of the pregnancy, a royal source reports that Meghan has already undergone her 12-week ultrasound and feels well. At 37, this will be her first child and if recent photographs are any evidence, she is positively glowing over her newfound purpose. Prince Harry looks equally as smitten, seen tenderly holding Meghan's hand and sneaking smiling glances her way. As for their legions of admirers, they are buzzing with excitement as they wonder about gender and baby names.
In the meantime, Meghan isn't slowing down. She and her husband are currently engaged in a busy royal tour of Australia in which they are focusing on efforts to promote youth leadership and environmental conservation. Next up: New Zealand, Tonga, and Fiji. Undoubtedly press coverage of the tours will be heightened due to their recent announcement, which will benefit whatever causes are championed during their trips. What's more, the royal couple will be under an even more intense microscope for quite some time as the world watches Meghan's pregnancy unfold into a new life. One thing is for certain: this baby will be greatly loved by many. —Mariel Lindsay
Apples and Oranges
Last month, at the Gates' Foundation Goalkeepers conference in New York City, French President Emmanuel Macron compared the tragedy of child brides to having a large family. While most wouldn't disagree with him on the atrocity of forcing pre-teen or teenage girls into marriage, his remarks nevertheless sparked controversy. Macron said, "I always say: 'Present me the woman who decided, being perfectly educated, to have seven, eight or nine children."
One professor and mom of eight took to Twitter with her outrage to that particular part of the statement. Using the hashtag #PostcardsforMacron, Professor Catherine Pakaluk, who holds a bachelor's degree from University of Pennsylvania and a doctorate degree from Harvard University tweeted out a photo of her in her doctoral garb with six of her eight children. 
Her tweet picked up traction, as women around the world followed suit, tweeting out pictures of their children and descriptions of their degrees under #postcardsformacron (many tweets are retweeted on Pakaluk's feed).
Indeed, childhood forced marriage is one thing—a social scourge, at that—but large families are not always a product of exploitation or ignorance. The resounding message to President Macron is that not only can educated women choose to have large families, many would disagree that their large families have been an obstacle to their continued growth in knowledge or happiness. —Meg McDonnell
Around the World, Parents Remember Children Lost Too Soon
Monday was Pregnancy and Infant Loss Remembrance Day, promoting many to post memories of their children lost to miscarriage, stillbirth, ectopic pregnancy, and SIDS on social media. The tradition of the day began in 1988, long before the advent of social media, with then-President Ronald Reagan's proclamation of October as National Pregnancy and Infant Loss Awareness Month. The recognition has since become an international movement. In his original statement, Reagan noted, "When a child loses his parent, they are called an orphan. When a spouse loses her or his partner, they are called a widow or widower. When parents lose their child, there isn't a word to describe them."
The topic of pregnancy and infant loss has become less taboo in recent years, with shows like This Is Us exploring the emotional repercussions in a relationship, and celebrities including Carrie Underwood, James Van Der Beek, and Mark Zuckerberg discussing their losses publicly. Considering 15 to 20 percent of known pregnancies end in miscarriage, it's important that those suffering loss have support as they grieve. —Lindsay Schlegel
Ariana Grande Takes a Social Media Break
Ariana Grande and SNL star Pete Davidson broke up this weekend, ending a four-month engagement. The couple got engaged after just a few weeks of dating, but we're sad to hear they'll be going through such a publicized split. On an Instagram story this Tuesday, Grande announced she'd be taking a short break from social media because it's hard not to bump into news about the breakup. "It's very sad and we're all tryin very hard to keep going," she wrote.
Even for those of us who aren't in the public spotlight, keeping off social media during a breakup or a stressful time could do wonders for our mental health. New York Magazine has some tips this week to cut down on your screen time: iPhone users with the new iOS 12 update will automatically get a weekly Screen Time report, where they can see how much time they've spent on their phone and which apps they've used the most. If you notice that your phone use is a few hours longer than you'd like, you can also use Screen Time to notify you after you've spent a certain amount of time on any app (looking at you, Instagram). The article also has tips for Android users and a list of apps that'll keep your tech addiction in check. —Madeline Fry
Gosnell Movie Shows Rare Look at Abortionist who Killed Live Babies
This past weekend, the movie telling the true story of Philadelphia abortionist, Kermit Gosnell, opened in theaters to a surprisingly large audience. Despite receiving very little media coverage, Gosnell: The Trial of America's Biggest Serial Killer, broke into the top 10 films in the box office on it opening weekend and was the number one Indie film in the United States.
Gosnell was accused of murdering a woman and a number of babies who were born alive at his clinic, and he was found guilty of first-degree murder in the deaths of three babies. The film is one of the most successfully crowdfunded films in history, as almost 30,000 people donated more than $2.3 million in just 45 days to support the production of this film. It is based on The New York Times best-selling book, Gosnell: The Untold Story of America's Most Prolific Serial Killer, written by husband-and-wife team, Ann McElhinney and Phelim McAleer, who are also the producers behind the movie.
McAleer explains that one of the most "shocking" aspects of this case when it was happening five years ago was the empty press benches in the courtroom, and it seems that the media is just as uninterested in the film as they were in the trial. More than the issue of media bias, though, this film has people talking about abortion and women's rights. As the attorney, Lexy McGuire (played by actress Sarah Jane Morris), says in the movie, "There's nothing that man did that protects women, or children." Luckily, Lexy was brave enough to stand up for the women and babies who were grossly mistreated by Gosnell, and it only takes one brave person to make a difference. —Madeleine Coyne
Anniversary of #MeToo
October 15 marked the one year anniversary since the #MeToo movement went viral. Actress Alyssa Milano tweeted to her followers, "If you've been sexually harassed or assaulted write 'me too' as a reply to this tweet."
Although Milano wasn't the founder of this movement, her tweet prompted an overwhelming response from people all over the world who publicly shared their personal stories of assault and harassment. The responses came from men and women from all walks of life, and we even covered it here at Verily. Since the initial wave of responses, we have seen how the tide has changed on how we discuss and treat accusations of sexual assault. Famous men and women have been accused of sexual misconduct (and sometimes toppled), laws are changing as a result of the movement and the voice of those who have been hurt are becoming bolder and louder.
However, as with many movements, there is still a ways to go. Many survivors fear retaliation if they come forward, and so stay silent. There is also a deeply rooted culture of sexual harassment against even women of power, including widespread reports of abuse of women in European parliament. While we are far from perfecting the cultural response to sexual misconduct, we are on our way. Here's to many more thriving years of the #MeToo movement—until there's no one left to say "me too." —Gabriella Patti
Salt Fat Acid Heat Brings Foodies Back to the Basics
Based on the bestselling cookbook published last year, "Salt Fat Acid Heat" is a new show on Netflix for people who like food but are afraid of burning toast or mixing up the salt and the sugar. "Cooking is within reach for everyone," star Samin Nosrat says in the trailer for her documentary-style show. The Persian-American chef's philosophy of cooking centers around the four elements of successful cuisine throughout the world.
Salt Fat Acid Heat is not just a travel show, and it's not Paula Deen standing in her kitchen showing you how to add butter. As Nosrat travels from culture to culture, between Italy, Japan, Mexico, and the U.S., she shows us how to appreciate international foods without being overwhelmed by the idea of making them ourselves. Whether she's crying over parmesan cheese or slurping pasta, Nosrat cooks and eats like a friend we'd like to host us for a dinner party, and watching the show feels just like that. —Madeline Fry
Lady Gaga Delivers Moving Acceptance Speech for Elle Award
"What does it really mean to be a woman in Hollywood?" Lady Gaga said upon receiving an Elle Women in Hollywood award this week. "We are not just objects to entertain the world. We are not simply images to bring smiles or grimaces to people's faces. We are not members of a giant beauty pageant meant to be pit against one another for the pleasure of the public." Gaga continued, "We women in Hollywood, we are voices. We have deep thoughts and ideas and beliefs and values about the world and we have the power to speak and be heard and fight back when we are silenced."
I have seen a real transformation in Gaga's work over the years, and I hope she (and more women in entertainment!) continue moving away from what she describes in the start of these remarks, toward what she describes in the end! —Mary Rose Somarriba
Photo courtesy of Flickr Creative Commons License 2.0 and Wikimedia Commons