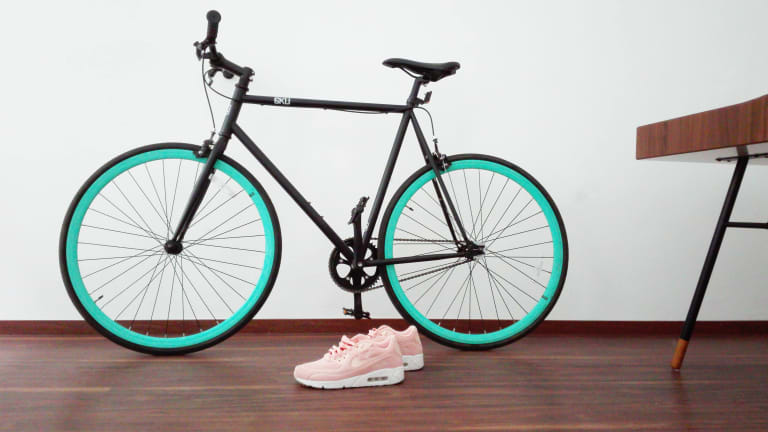 Unique Team Sports to Discover as an Adult
It doesn't matter where you think you fall on the athlete-to-klutz spectrum.
For the first two decades of life, we are inundated with opportunities to stay active and build community, whether formally or recreationally. As our responsibilities increase, however, the number of opportunities for active recreation still open to us seems to decrease.
If you are feeling it is time to freshen your fitness routine or create a new community of friends, there are a number of unique sports available that you might not have considered. It doesn't matter where you think you fall on the athlete-to-klutz spectrum; the only prerequisite for these sports is passion.
Gaelic Football
Dating back to at least 1887, Gaelic football mixes elements of soccer, basketball, American football, volleyball, and handball. For 60 to 90 minutes, teams kick, carry, bounce, pass, solo (i.e., toe-kicking the ball into your hands), and punch the "football"—a leather, volleyball-like ball—in hopes of getting it through the goal post, while simultaneously preventing the opposing team from doing the same. Teams range from 13 to 15 players, and both the length of play and number of players vary depending on whether clubs are hosting formal matches or casual pickup games.)
"When I play Gaelic football I feel strong and confident," says Rebecca Levetzow, Washington D.C. Gaels vice-chair, coach, and player. The Washington D.C. Gaels is one of many clubs that comprise the Gaelic Athletic Association, one of the largest amateur sports organizations with more than 500,000 members worldwide. Most large cities have teams excited to greet new players, and the sport is continuing to expand to moderate-size communities. So, if you don't see a local team listed on the United States Gaelic Athletic Association's website, Levetzow recommends just asking around. "I would bet if you walk into any Irish pub and mention GAA (or Gaelic football) someone will know what you're talking about. Maybe they can even help you start a GAA club!"
That is what Michael McCarthy did in Fairfax, Va. Fairfax Irish Football, a co-ed community that hosts matches each week in a local park, is now in its fourth year. And, as its Facebook page says, all are welcome, "beginners, poets, and women" included.
"Newcomers are embraced," McCarthy says. "It's like we're all saying, 'Ah, good for you—You've come to your senses about other sports and chose this. Welcome!'"
Worried you aren't in prime shape? Don't! Gaelic involves running, but building endurance as a team is a bonding experience. "Every season, we all show up wishing we had run more in the off season," Levetzow says.
Flat Track Roller Derby
A cutting-edge, alter-ego name is only one of the perks roller derby offers. A fast, full-contact sport, it requires teams to play offense and defense simultaneously. Play is split into two thirty-minute periods, then into smaller units called jams that last up to two minutes, with 30 seconds to reset in between. Five players from each team wiz around the track, one of whom is designated "jammer" (easily distinguishable by the star on her helmet). The jammer must skirt through the pack of jostling players to score points.
Jenna Cloughley, inspired by the show Rollergirls, started playing roller derby when she was 23. "These women, those playing in the show, looked so fierce and strong. That is what I wanted to be. I wanted to be that strong."
In 2006, she helped found a league in her home of Toronto, Canada. Cloughley now also serves as the marketing and communications manager for the Women's Flat Track Derby Association, helping other communities develop the sport, which now has a presence in most large- and moderate-size cities. Type your hometown and "roller derby" into either Google or Facebook, and you'll likely amass multiple websites, groups, and resources. Newbie programs, also known as intake trainings or fresh meat practices, are an integral part of the 400-plus leagues around the world. And don't worry if you can't skate; that's one of the many things coaches can teach. Take Cloughley, who had never played sports before derby: "I worked really hard as an adult to become an athlete." What she appreciates most, Cloughley says, is that, "I have a community around the world I can go to any time, and, locally, this is my network of friends."
Curling
Popularized by the Winter Olympics, curling emphasizes strength, mental agility, and teamwork, and is often compared to shuffleboard. Two teams of four players go head-to-head on a sheet of ice that has a bullseye-looking target, known as a house, at the end. The goal: Deliver stones down the ice into the house's center. Eight stones are played by each team. Once all 16 stones are in play, one point is awarded for each stone closer to the center of the house than the opposing team's stones. Games are either measured by time (usually lasting 2 to 2.5 hours) or ends (defined as when all 16 stones are played).
Because of its focus on form and strategy, curling is a sport that attracts, and can be played by all generations. Aubrey Gambill, age 28, was introduced to curling by her mother-in-law who was fascinated by the sport during the Olympics and, discovering a local club, gifted Gambill and her husband a learn-to-curl class. "We fell in love with it," says Gambill, who is entering her second year with the Richmond-based Curling Club of Virginia. "I had no idea what to expect and found I had a great time. Not only with the game strategy, but with the social aspect, too."
Curling's reputation continues to grow, and clubs and beginner classes popping up around the United States are sustaining interest. Players and fans can also travel to bonspiels, which are multi-day tournaments hosted by different clubs that infuse competition with skill development and community building. Venture to a few bonspiels and you'll likely start recognizing friendly faces. "Curling is a tight-knit community," says Gambill. "And curlers are some of the nicest people I've met. They are passionate and want to share that passion."
Quidditch
A young sport, only developed in 2005, Quidditch brings to life the magical game prominently featured in J.K. Rowling's Harry Potter series. Quidditch can seem similar to traditional sports like lacrosse, rugby, basketball, tag, flag football, and dodgeball, while simultaneously incorporating its own unique flair: Players run with broomsticks between their legs; there are three hoops near each end of the oval-shaped field; and up to five balls circulate at once.
Seven players per team are on the pitch, each with their own roles. Three chasers attempt to launch the quaffle (a volleyball) through the opposing team's hoops, which earns ten points. Meanwhile, two beaters throw three bludgers (dodgeballs) at opposing players to symbolically knock them off their brooms. If hit, players must run back to their respective nets before getting back into the heat of play. One keeper acts as a goalie, preventing chasers from scoring through the hooped goalposts. And one seeker tries to capture the snitch: a tiny ball attached to the back of a non-player who zigzags to avoid being snagged. The match concludes when a seeker possesses the snitch.
Although the description sounds complicated, Sarah Woolsey, player and U.S. Quidditch executive director, says Quidditch is an easy sport both to learn and to become enamored with. "I went to a practice and absolutely fell in love." Woolsey started playing in Winter 2010 while a student at the University of Maryland. Before that, her only athletic experience had been one year of middle-school lacrosse. "Quidditch is such a welcoming environment, regardless of your skill level. Everyone is willing to teach the sport. Everyone is passionate, and excited to share that passion."
Clubs around the country welcome players of all levels to practices where newbies can experience both the high of play and the welcoming community. All Quidditch teams are co-ed, and the community prides itself on its gender diversity: 40 percent of all players registered through U.S. Quidditch, and 75 percent of the U.S. Quidditch staff are female.
If you aren't ready to march onto the field, try attending a game and getting a taste of the community. "Quidditch is one of the most exciting sports to watch," says Woolsey. "The passion everyone involved feels is palpable. People are excited, not just for the sport, but for the community, for everything together."
No matter what drives you, what motivates you to move, what challenges you to want to conquer, there is an activity for you and a group ready to welcome you. All you need is imagination, a quick Google search, excitement to meet new friends, and trust that you are always the perfect age to try something new. Who knows, in no time, you might be the one welcoming newcomers to your team.