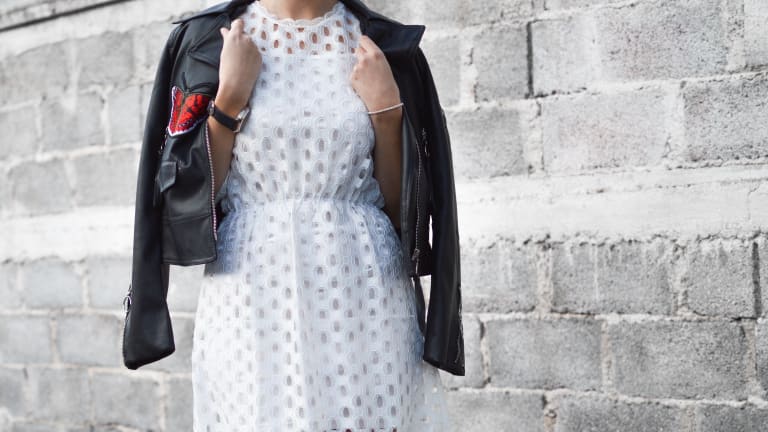 How to Wear White into Fall
Some rules are meant to be broken
Can someone please tell me where the "You can't wear white after Labor Day" rule even came from? I need to introduce this person to the pure amazingness that is "winter white." Frankly, it is time to leave this supposed faux-pas in the past. I'm happy to say, you can and should wear white after Labor Day. Here's how …
White Denim
Remember the pair of white denim jeans or your white denim jacket from the summer? Never pack them away—ever. White denim actually works as a year-round essential that can be worn with other pieces as the perfect neutral.
Try this:
 White Camisoles
Another way to wear white into the fall is to wear a white silk or satin camisole, which slips easily under a cardigan or blazer or even an itchy sweater.
Try this:
Black + Brown Accents
To counter the summertime vibe of wearing white, add black and brown accents. You can achieve this by pairing a classic white dress or skirt with leopard flats (my favorite statement item!), leather loafers, tweed mules, or suede booties
Try this:
Rich Fall Hues
Update white clothing with a leather belt, suede or plaid jacket, scarf, or cardigan in rich fall hues like burgundy, camel, dark green, mustard yellow, or brown, to set an autumnal tone.
Try this:
White-on-White
Wear cream, ivory, or off-white together for an effortless monochromatic look. Tip: Dressing monochromatically is the easiest way to make your outfit seem more expensive. In fact, the less colors you wear the more sophisticated you will look.
Try this: