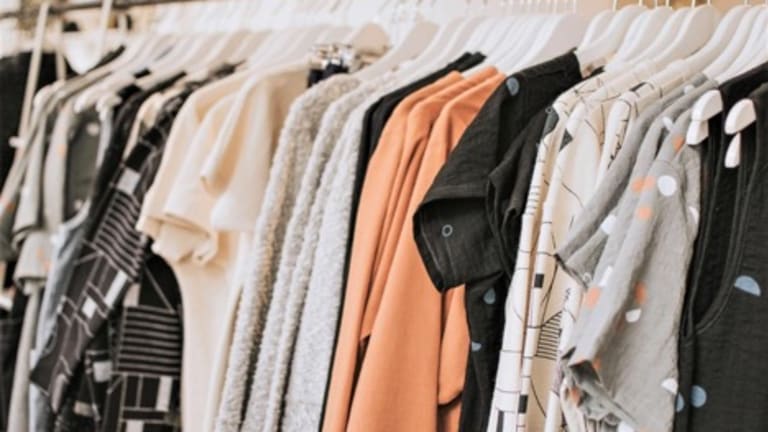 5 Steps to Transition Your Closet from Summer to Fall
Starting fresh feels so good
Romantic autumnal landscapes, the nineties cult classic Hocus Pocus airing on TV, and pumpkin spice lattes aside, fall can bring with it a panic about getting dressed. Maybe it's the fluctuating temperatures that make it hard to put an outfit together in the morning. Or maybe it's the urge to stress-shop because you're ready to pull out those cozy cold weather items, but it's still kind of warm out. Honestly, it's enough to give even the most fashion-savvy person closet overwhelm.
Transitioning your closet from summer to fall is a headache, am I right?
As a wardrobe stylist, I follow five simple tips to transition my closet from summer to fall.
01. Clean everything before storing.
This isn't really a tip, but more of a warning. If you're storing clothes in a basement, attic, or storage unit it's crucial to get your garments dry cleaned first or at least washed, because moths are attracted to perfume, deodorant, and smoke.
Tip: Do not leave your clothes in those plastic bags from the dry cleaners. Dry cleaner bags trap moisture and dry cleaning chemicals in with your clothing, preventing air from getting through. Basically, your clothes suffocate. Those plastic bags also release a chemical compound called BHT; when combined with moisture BHT can leave a yellow stain on your clothes when it sits too long. Not cool.
Instead, opt for airtight plastic containers with a lid. This will keep your clothes dry and stop the growth of mold and mildew. Plus plastic containers slide right under your bed and don't cause excessive wrinkling like vacuum seal bags. Here are some of the storage options l recommend to my clients, all of them are under $25:
02. Don't store every "summer" piece.
Only pack away items that are quintessentially "summer" pieces, like denim cut-off shorts, cotton dresses, printed maxi dresses, and thong-like sandals. Keep anything made with silk (blouses, dresses, camisoles, skirts), or heavier cotton (T-shirts, long-sleeve shirts, sweatshirts, button-down shirts), which can be worn all year around. As for shoes, feel free to keep your flats, open-toe heels, and any casual low-heeled sandals out—they pair well with your trouser pants for work or distressed jeans for weekends.
03. Go shopping in your closet before shopping elsewhere.
Did you know that women utilize only 20 percent of their wardrobe? Basically, we leave half a trillion dollars of unworn clothes hanging in closets everywhere. Ouch. Solution: Let's start making the most of what we have, friends. On the fence about whether to get rid of certain items, or which new items to invest in? Hire a personal stylist in your area to tackle this for you.
On a budget? Find a tailor that can inexpensively transform older items, making them look totally different for fall. A few examples: A summery chiffon maxi skirt or dress can be made into a cute knee-length skirt to wear with ankle booties and an oversized sweater. A pair of wide-leg pants you bought last winter that don't feel so hot can be turned into cropped wide-leg pants to wear with heels to the office.
If all else fails, bring a friend over to help you clean out the junk and make new outfits! You can photograph each new outfit you make with your phone and create a fall look book for yourself.
04. Choose your splurges wisely
In the summer your entire outfit is fully visible. For fall and winter, though, it's really all about layering, and that is where you need to invest the majority of budget. You could have a basic white t-shirt on and jeans and a stellar fall jacket and instantly it's a statement-making outfit.
Layering pieces—a well-fitted blazer, leather jacket, long vest, or a classic trench coat—are smart splurges because you'll be wearing them all season and it will help you to stretch the clothes you already own and maximize your basics. Here are some beautiful fall layering staples I have my eye on:
05. Buy new shoes that fit
Fall is a good time to update your shoes. By this point in the season, we probably all need to replace our neutral flats or invest in a proper leather boot to take us through rainy season and snow. Just be mindful of what you'll be wearing with the shoes you buy. For example, if you're buying a pair of leather shoes they should fit true to size or even half a size smaller, since leather stretches and your feet won't swell in chilly weather. If its boots you're eyeing, chances are you'll be wearing them with thick socks. So bring a pair to the store, as you may need to size up.
I'm excited to snag at least one pair of new kicks from this selection: