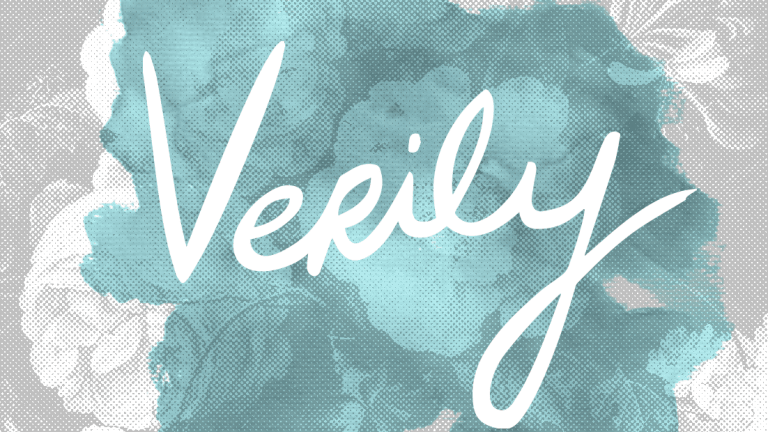 The Wait Is Almost Over
We're coming back September 5!
We cannot believe how fast this summer has gone! If it seems like we've been quiet over here, it's because we've been hard at work getting new content ready and settling in. But be assured, we have not forgotten about you. And, thankfully, we are very close to being back up and running!
In fact, starting Wednesday, September 5—just two weeks from today—we'll be back to full-time publishing once again. We know many of you are eager for us to return, and we can't wait, either!
In the meantime, I want to introduce you to our editorial team, or rather let them introduce themselves. Thank you for your continued patience with us, and for your loyal support. We're truly grateful!
Verily yours, 
Meg McDonnell
Introducing The Verily Editorial Team
Emily Lehman
I'm Emily Lehman, hailing originally from sunny Southern California but most recently from the not-so-sunny (but wonderful) Midwest. I discovered Verily when it was still a print magazine, and its solid, thoughtful content and elegant aesthetic have been a perennial companion to my growth as a young woman. There is a real need for Verily as an alternative to the often-toxic deluge of advice that confronts women in their twenties and thirties, and I'm thrilled to be a part of a publication that I've admired for so long.
I love tall trees, beautiful cats, black tea, and late-night conversations. When I'm not reading for my last few master's classes or on a long, wandering walk, you'll find me writing, editing, or designing by a sunny window at the nearest coffee shop.
Mary Rose Somarriba
I've worked with Verily as a writer and an editor over the years, and I'm thrilled at the opportunity to continue to contribute to Verily's work in providing uplifting and empowering content in women's media. I'm now living in my hometown of Cleveland with my husband and two children. I particularly enjoy writing on cultural issues, unearthing powerful stories, and helping women share their voices on little-discussed topics.
You can find me working on my patio or in local coffee shops, especially in the one that has a play area for my kids! For fun, I enjoy Latin dancing, spending time near Lake Erie with friends, singing karaoke with my husband, and listening to my favorite local jazz band over wings and a Manhattan.
Laura Loker
Hi, I'm Laura, and like many of you, I've been a Verily reader since its beginning. Back then, I had a brand-new bachelor's degree; since then, I've added a husband and a just-turned-one-year-old. But even though my life is more than a little different than when I first started reading, Verily has shown up for all of it, from articles about job hunting to relationships to fertility awareness. Even more importantly, I've always known that both the women behind it and its loyal readers were women I could relate to, women who pursue lives full of purpose and authentic beauty. That's why I'm so excited to come on board as an associate editor: Who wouldn't want to work among friends?
And now, for some rapid-fire trivia: I enjoy long runs; I love novels and memoirs; my favorite artistic media are words, closely followed by piano, distantly followed by photography. Smack in the middle between INFJ and INFP, if you're into that. And finally: I'm so happy to meet you!