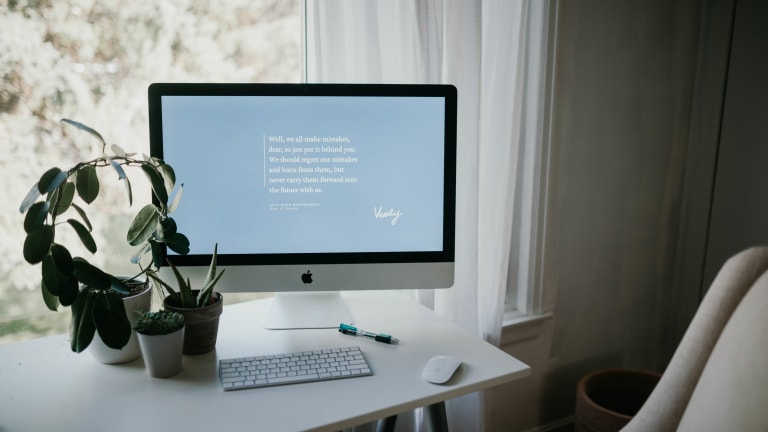 Readers Write: Calling for Submissions
We want to share your stories.
The heart of Verily is our readers, and we want to share your stories and ideas. Below are the submission forms for our reader-submitted columns: an essential element of our magazine and your chance to contribute your voice to our publication.
Feel free to submit to more than one column. We look forward to reading your writing!
Travel with a Local (Offline):
 Hidden gems exist all over our country, and local residents are the best tour guides. This feature gives the jet-setting (or road-tripping) woman inspiration for a quick weekend trip with her hubby or friends, or suggestions for fun and education when she's just passing through a town for work. For an example, read our guide to Norfolk, Virginia, and build us a travel profile of your city or town here.
At Home with Her (Offline): 
We all have a favorite spot in our homes—a spot that gives us comfort and inspires us, or one that has hosted inspiring and fun moments with family and friends. We want to see these corners of your home, and perhaps let them inspire our own homes!  A great place to start is "At Home With Her: An Accent Wall Makes an Apartment Feel Cozy."
Dating Unscripted (Personal):
Women today are navigating a technological and communication shift that has radically changed the way we relate to one another. The dating script of past generations is not as predominant or easily applicable today. This column seeks to empower today's dating women (and men!) in their pursuit of romance and companionship. This column tells a first-person story about how a particular dating experience helped us understand something about ourselves, the other person, what we're looking for in love, and/or how to date (and relate to others) well. To get a sense of what we're looking for, read "Dating Unscripted: The Shoes."
When She Knew (Personal):
We're adding a little twist to the classic "how we met" stories! As we've written previously:
"When you know, you know" seems to imply that recognizing your future husband happens at a subconscious level—that certainty sweeps over us like an invisible wave. But more than anything, "just knowing" is really not a proper answer to those of us hoping to one day confidently say "yes" to a lifetime with a flawed and (possibly) alarmingly hairy human being. Knowing that you have met the man you can spend the rest of your life with is complex, which is why you frequently get that cop-out answer—but it's not totally subliminal either."
This column shares stories of the simple, or not-so-simple, ways women knew they had met the man they wanted to marry. For a classic, take a look at "When She Knew: He Reminded Me I Deserve Better."
Making of a Mom (Personal): 
Motherhood is both one of the most beautiful and one of the most difficult experiences of a woman's life. This column shares stories about the ways motherhood transforms a woman. Did motherhood change the way you understand yourself or change the way you relate to your spouse, your own parents, or your friends? Did becoming a mother surprise you with joy in ways you didn't expect? Has something about motherhood helped heal a wound from your past? Has motherhood helped you to overcome an insecurity? Whatever the ways motherhood has impacted you as a woman, we want to hear your story! If you need inspiration, read "Making of a Mom: How My First-Born Cured my FOMO."
If you have ideas not listed here, or questions for us, write to us at submissions@verilymag.com. We're looking forward to hearing from you!