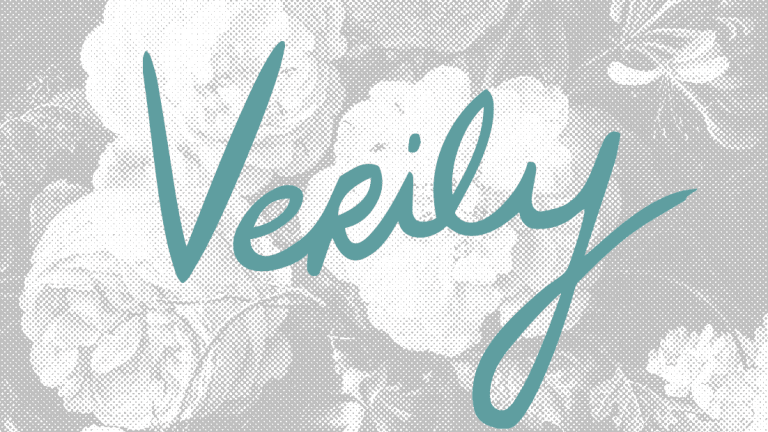 Greetings From the New Verily Editorial Team
We're looking forward to getting to know you.
Dear Verily readers,
Last week it was announced that Verily Magazine will continue with a new editorial team, and we can't wait to get to know you better! You have been so patient and encouraging as we've gone through this transition, and we're so grateful for your ongoing patience just a little bit longer as we settle in.
While the new editorial team can't be introduced yet, we wanted to say hello and give you a sense of where Verily is headed next. We also want to make our first request: for you, dear reader, to give us your honest feedback and a clearer sense of your hopes for the future of Verily (survey link at the end of this letter).
You can be assured, Verily Magazine will continue with its original vision—to be a publication that is "less of who you should be, more of who you are." We share the aspirations of the original editorial team: to produce content that is uplifting and empowers women to live the meaningful and deeply fulfilling lives they desire.
Of course, as with any new team, there will be changes. These changes will be made first and foremost with you, dear reader, in mind.
What you've come to expect of Verily—beautiful portrayals of women that look like you, relationship content geared toward lifelong love and not just sex, lifestyle, health, beauty, and fashion content that is practical and relevant to your life—will all remain an essential part of our vision. We see a hunger, a real yearning, among women for a magazine that is beautiful, and also substantive.
We're particularly excited to go a bit deeper into some of the topics most pressing to women and explore the forces that are driving those issues in our culture. The aim will not be to wade into political or ideological conversations; it will be to provide intelligent, truthful, and nuanced content. At the end of the day, Verily Magazine is more than a publication to us—it's a vessel of hope for all women and the culture at large.
There will undoubtedly be more tweaks to this vision as we set out on this work. Nevertheless, we're thrilled to take up this mission with you! We look forward to reading your feedback, formally introducing ourselves, and producing new content very soon. Thank you for your ongoing readership!
Lastly, we wanted to extend a heartfelt thank you to Kara and the rest of the Verily team. Verily would not be where it is today without their vision, hard work, and perseverance. We wish them the best and will be excited to follow their newest projects.
Verily yours,
The New Verily Team
P.S. Take our reader feedback survey here!