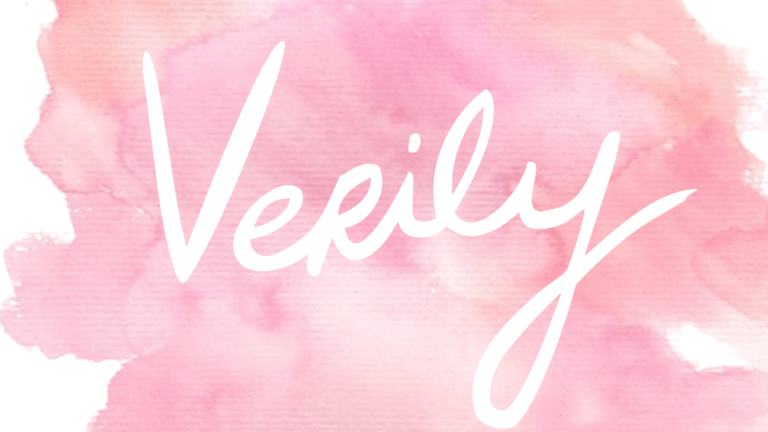 A Farewell From our Co-Founder
An ending is just a new beginning.
Dear Readers,
It is with a heavy heart that I write this note. After six wonderful years, today is my last day at Verily.
We started Verily with a simple premise: that a women's magazine could be beautiful, inspiring—and not make you feel bad about yourself. When we launched in 2012, most women's magazine headlines regularly promised bikini bodies and getting rid of your wrinkles. We wanted a magazine where we saw women who looked like us, and made us recognize our own beauty; where relationships were about life-long love and not just sex; where we were respected, but could still have some fun. Verily was our answer.
I remember being told in an early meeting with a potential investor that "women want all that fake stuff." But from the day we launched, we proved that wasn't true. We heard from thousands of women that they were looking for something more, something that spoke to their true desires. Since then, tens of millions of women (and men!) have read our articles, which just boggles my mind. To say that there's a hunger for something better is an understatement.
As wonderful as working on Verily has been, it is time for me to step down as CEO. After today, the team and I will no longer be involved with Verily, other than to assist with its transition to new management. I wish Verily the best as new management pursues its own vision for the magazine.
As we transition to new management, the site will continue to be on hiatus from new content. For those who are receiving our newsletter and following on social media, we will continue to send a curated set of our favorite articles from over the last several years. Thank you for your patience and ongoing readership.
I want to thank all of you for your support and loyalty over the years. It's been an incredible journey, and has been a true honor to do this for so long. Thank you for inviting us into your lives and growing alongside us all these years.
Verily yours,
Kara Eschbach
Co-Founder