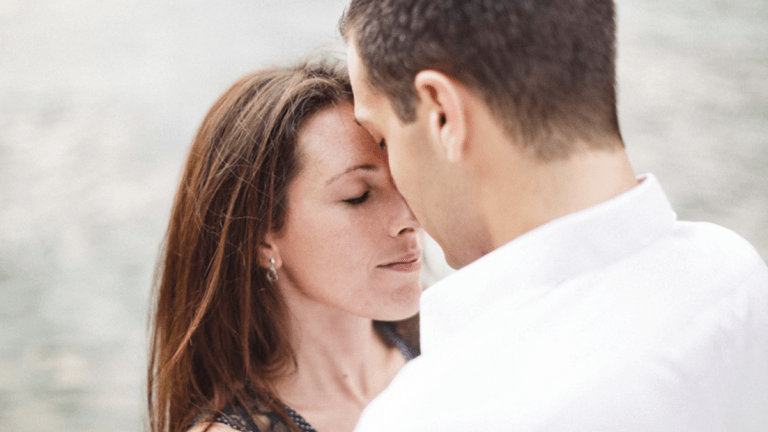 Love Lessons from My Parents' Divorce—and from Married Couples Who Made It
Divorce taught me some things—but these couples taught me even better things.
I was 14 years old and had just started dating my first serious boyfriend when I really began thinking about the meaning of true love. I experienced some beautiful and painful firsts—falling "in love," my first kiss, hearing a boy say (and believe) he loved me—but also the near-constant fear that love would let me down.
In my family, there were very few happy endings: Most love stories, including my parents' marriage, ended in divorce. The stories always followed a similar pattern: One partner, typically the man, fell out of love, or cheated, or drank too much, or just left one day for no obvious reason—and that love story was over as quickly as it had begun.
As a result, my single mom had schooled me plenty on what to do to protect myself against love's demise: Don't have sex (or kids) before you get married, get a college degree before you walk down the aisle, and make sure you can support yourself and your future children just in case things don't work out because, well, you just never know.
When it came to advice about how to find lasting love, though, that was harder to come by. Even as a teen, I realized I could not look to my divorced parents as role models of true love—the kind of love that would fuel a marriage that lasts.
At that time in my life, "love" was an intense feeling that I never wanted to end, so when my boyfriend and I broke up a few months before my sixteenth birthday, I was devastated. But, if the relationship taught me one thing, it revealed to me how ill-equipped I felt for love and marriage as a result of my parents' divorce. Even though they split when I was very young, the end of their marriage—and the unstable family life I experienced afterward—left a big impression on me in terms of how I understood love, how I viewed men, and what I wanted from (and feared about) marriage.
Despite my fears, I wanted a different kind of love and family life. I wanted to experience a relationship with a man who would not leave, and I wanted to give my future kids an involved and present father.
I wanted to be part of a married couple that made it to the finish line together.
But to do that, I needed to find positive examples of lasting love. So I made a point to watch the happy marriages in the community around me and to read everything I could find about how to have a healthy marriage. And by the time I met the good man who would become my husband, I felt more confident that we could build the forever kind of family.
Even after marriage, my husband and I sought out the counsel, support, and example of older, wiser married couples. We found this through a marriage enrichment program that brings married couples of all ages and backgrounds together to learn how to communicate better and provides a chance for those couples to support one another in their marriage journey. As we spent time with these older married couples, we gained a truer vision of the kind of love it takes to make a marriage last.
Here is what I learned from those older, wiser couples.
01. Love is a choice.
One of my favorite quotes about love comes from C. S. Lewis, who wrote:
"Love . . . is not merely a feeling. It is a deep unity, maintained by the will and deliberately strengthened by habit. . . . [The partners] can have this love for each other even at those moments when they do not like each other; as you love yourself even when you do not like yourself. They can retain this love even when each would easily, if they allowed themselves, be 'in love' with someone else."
The older married couples my husband and I have spent time with are examples of the steady, unconditional love that Lewis describes. At some point in their marriages, each couple made a choice to do the hard work of loving each other regardless of their feelings at the moment or the circumstances they faced. One couple, who just celebrated their sixtieth wedding anniversary, has spent the past thirty years counseling younger couples with some simple yet profound marriage advice: Love is a decision.
02. Commitment is a necessary mindset.
What I've noticed about the older married couples we've met is that they seem to have a steely dedication to their marriage and to the family they've built. They don't have an exit strategy "just in case" things get difficult. "Commitment is the most important variable of all, I think, in how marriages turn out," according to Scott M. Stanley, author of the bestselling book The Power of Commitment. In an interview with Family Life Today, he explained:
"What happens in the best marriages, over time, is they're not always happy. They're not perfect. But what they begin to develop—and a lot of couples never get this/never see this—is a sense of, 'We can get through stuff.'"
03. True, lasting love is actually possible.
In one of the best books I've read on marriage, Wedding Toasts I'll Never Give, Ada Calhoun writes:
"By staying married, we give something to ourselves and to others: hope. Hope that in steadfastly loving someone, we ourselves, for all our faults, will be loved; that the broken world will be made whole."
By far, the greatest gift my husband and I have received from the older married couples in our lives is that hope—hope that if we keep doing the hard work of choosing to love and staying committed, we can avoid repeating our parents' marital failures and build a love that lasts.
In turn, we give each other and other couples around us hope—in the form of an abiding love, respect, and humor—every single day. And, yes, it is worth it.